After the Arab Spring, Yemen's Women Are Left Behind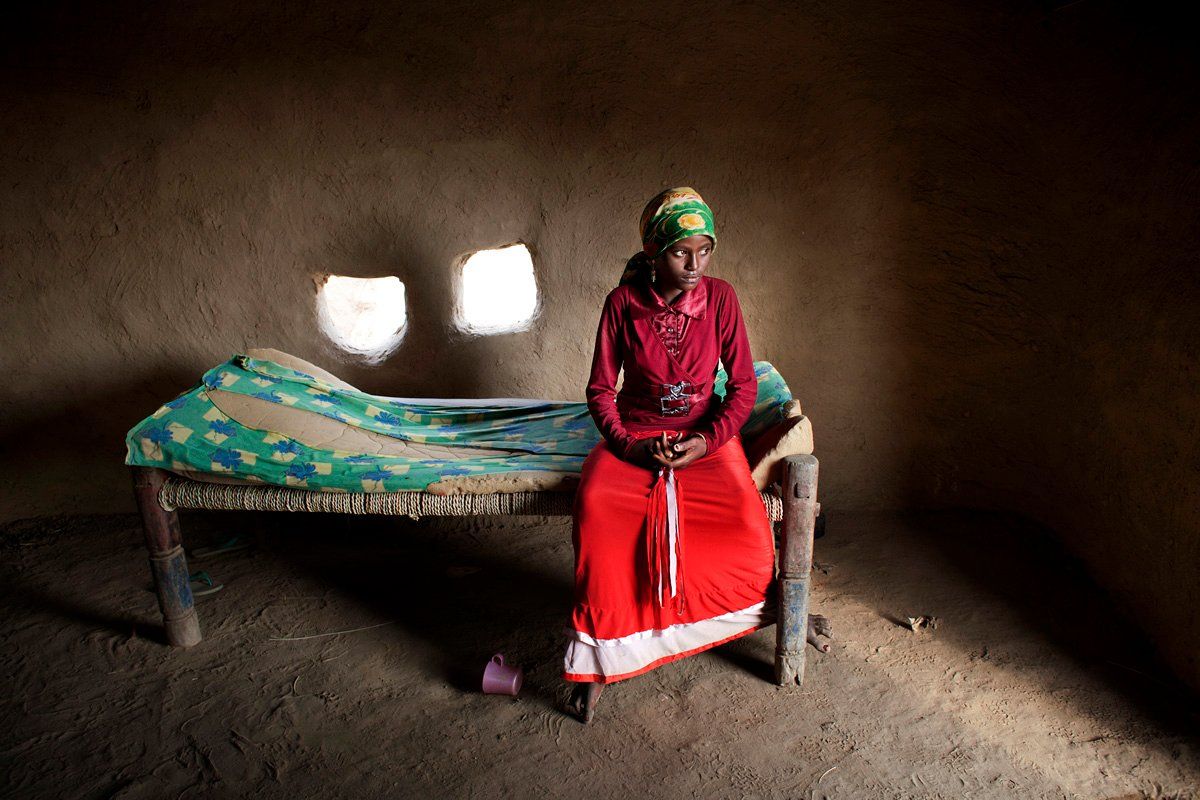 The drive from Hodeida, the fourth-largest city in Yemen, to the Hays district takes about three hours by road through flat, barren, and decidedly desolate countryside. Hodeida is not a modern place, but traveling into the hinterland is like a voyage back to medieval times.
Women were very much part of last year's Arab Spring, but it is as though that never happened. Here, there are no women on the streets, no women shopping in the souk. And there are no women in the area's few restaurants; just men, chewing mildly narcotic khat leaves, drinking black tea, and eating chicken served on tin plates. When I finally catch a glimpse of two women shrouded in black veils, abayas, and black gloves to cover the flesh of their hands, they hurry away as if desperate to get out of sight as quickly as possible.
In a remote and dusty village of mud huts, I meet Aisha. She is 12 and recently married. She did not enjoy her wedding night. "It hurt a lot," she says of her first sexual experience. "And he is old and fat."
Her husband is not actually old and fat. But at 30, he is considerably older than Aisha, who was part of a deal arranged by her parents: Aisha married her husband so that her sister could marry his brother. Aisha was nothing but a bargaining tool.
As she tells me this story, another tiny village girl appears, unveiled. She is extraordinarily beautiful and wearing tribal dress. She stares curiously at us outsiders, and I look back, with the terrible thought that this lovely child will soon be bartered off like a stockyard animal.
For Aisha, the family waited until a month after she got her first period before the marriage ceremony. Before the wedding, her mother talked to Aisha about her responsibilities as a bride, explaining how she had to take care of the animals, sweep the hut, and sexually submit to her husband. Aisha's mother is illiterate and was herself married away by her family when she was 9. Today she is 40, but looks decades older. And when I ask her about her daughter's marriage, her voice sounds lifeless. "It was a good match for the family," she says.
To most Westerners, Yemen "is little more than a code word for bizarre terror plots," as Robert F. Worth put it recently in The New York Review of Books. It was the ancestral home of Osama bin Laden and the refuge of Anwar al-Awlaki, the American-born cleric who became an influential force within al Qaeda until he was killed by a U.S. drone last year. Several unsuccessful terror plots have been hatched in Yemen, where al Qaeda is still active, and for the American administration, the country remains a serious security concern.
But as the media have intensified the focus on postrevolution pains in Egypt, Syria, and Libya, attention has drained away from Yemen, one of the poorest and most troubled countries in the Arab world.
Ten million Yemenis, or almost half the population, don't have enough to eat, according to the United Nations, which has sounded warnings about a possibly humanitarian disaster. A deepening conflict in the country, especially in the south, is pushing the crisis to a brink.
This abject poverty and endemic insecurity afflict Yemeni women in particular ways.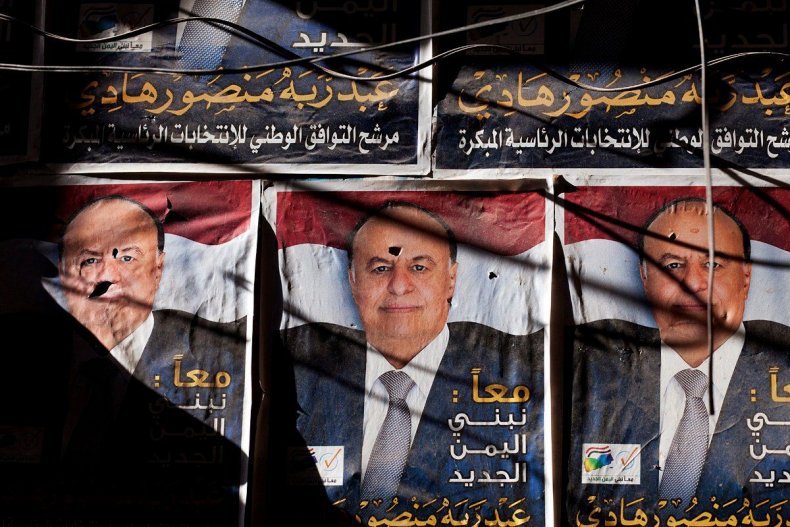 According to the World Economic Forum, Yemen consistently ranks at the bottom in the global gender gap in terms of access to education, health, economic opportunities, and decision making. A quarter of the women between the ages of 15 and 49 are severely malnourished, and girls, who are seen as an economic burden, are often married off early. There is no law specifying the age of marriage in Yemen, and more than one in two girls have been married off by the time they turn 18. In addition to denying them an education, these early marriages keep girls and women away from the rest of society, stuck in mud huts, out of sight of any men but their husbands. More than 80 percent of Yemeni women are illiterate, and less than 20 percent work outside the home, according to the antipoverty organization Oxfam, which sponsored my reporting trip,
Yemen also has appallingly high ­maternal-mortality rates—about 10 times higher than the U.S.'s—in part because the women are so young when they get pregnant and in part because there is little access to trained midwives in the remote countryside, where girls and women give birth in their own homes. In Hays, there are four midwives for 8,000 women. One woman from a rural village, whose mother died in childbirth, sums up what life has been like: "When I was little," she tells me, "I did not even have dreams."
"We are Arab, Muslim, and tribal—but very different from other women in the Middle East and Afghanistan and Pakistan," says Suha Bashren, a gender specialist with the aid group. In Yemen, she says, the law makes few provisions for women outside the family structure. "We have to be attached to men. We cannot stand by ourselves."
The spell of hopelessness was momentarily broken last year, when a popular uprising inspired by the Tunisian revolution swept the country, toppling the longtime dictator, Ali Abdullah Saleh, a corrupt ruler who had skillfully exploited Western fears about Yemeni radicals to extract huge amounts of money and military aid from the U.S. while clamping down hard on any political opposition at home.
As in Egypt, Yemeni women played a key role in the revolution, protesting in the central square that came to be known as Change Square and helping organize a field hospital in a nearby mosque to treat wounded demonstrators. "Women risked everything to get rid of the regime that oppressed them," says Bashren. "And they led the revolution. I was there." Women, she says, organized support in the form of food, medicine, and blankets, but also spoke out, like Tawakkol Karman. "We felt that for the first time men and women came together."
Internationally, the face of the revolution was Karman, a journalist who led protests for press freedom. Known as the Iron Woman, she was a co-recipient of last year's Nobel Peace Prize, making her the youngest laureate and the first Arab woman to receive it.
"To understand the significance of the challenge that Yemen's female protesters mounted, one must understand what it means to be born a woman in Yemen," says Olga Ghazaryan, regional director for Oxfam in the Middle East, Eastern Europe, and the Commonwealth of Independent States. "In a country where every step a woman takes is circumscribed by rules and restrictions, the Arab Spring created a once-in-a-generation opportunity to truly address Yemen's gender gap—one of the main drivers of the country's chronic underdevelopment."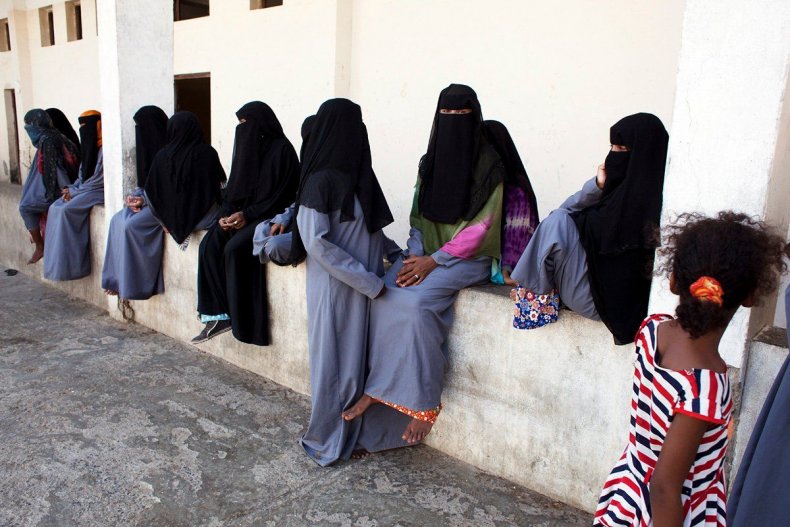 But after months of protests and a bomb attack on the presidential palace that left him severely burnt and disfigured, Saleh, who had ruled for 33 years, fled to the West and in February formally ceded power to his deputy, Abed Rabbo Mansour Hadi, a former vice president who represented a continuation of the past.
Whereas women in Egypt have held on to their political rights, despite pushback from religious politicians, Yemeni women have, once again, largely disappeared from view. Earlier this year, Oxfam conducted a survey to investigate whether Yemen's women felt their lives had improved since the revolution ushered in unprecedented hope. The grim answer: four in five said the events of last year had done nothing to better their circumstances.
So what happened? Why were the women of Yemen left behind? Observers point to real resistance by the conservative politicians, who are almost all men, some of it driven by ideology, religion, or culture and some of it mere politics and an unwillingness to address issues not deemed important enough.
Many women I talked to, though, said the culprit isn't necessarily men but poverty. Because they have to focus on finding enough for their families to eat and other issues of basic survival, they have little time or energy to launch a fight for political rights.
Yasmin al-Qadi, a 27-year-old feminist and activist who was one of the first to speak during the early days of the revolution at Change Square, agrees, with some bitterness, that little has changed. "You know, we just want the basics," she says.
In Sana, I meet Sarah Jamal Ahmed, a 24-year-old sociologist and one of the activists leading the charge on Change Square. Ahmed, who grew up in Cairo, the daughter of a lawyer and a medical professor, has worked as a model outside Yemen and often travels abroad, wearing jeans and casual clothes. At home, though, she wears the veil and the abaya. She does so, she says, out of practical necessity, not because of a religious desire. "I wear this because I work with clients and have to blend in with them," she says, a little apologetically. She is keen to show me another side of Yemen, and so she takes me to a beauty salon, a place where invisible women can be seen by each other. Underneath their black robes, the women wear skinny jeans and fashionably slouchy sweaters. Sitting in the salon, getting pedicures and blowouts for the weekend, they look like cool New Yorkers, suave Lebanese, or chic Parisians.
Ahmed, however, belongs among the fortunate few: she has an education, is not poor, and can escape her hidden life in Yemen. Most of the rest of Yemen's women are mired in abject poverty with opportunity for change still a distant dream. "The revolution is in hiatus," says Ahmed. Bashren, of Oxfam, says that what happened in Yemen last year wasn't a revolution but rather a beginning, a piece of "unfinished business."
People complain that the same cronies of Saleh's are in power; there is only one woman in the 301-member Parliament and three ministers in the cabinet. In practical terms, women are seeking more political participation, hoping to draft a new set of laws that will liberate them from their hidden lives. They are also demanding a third of the seats in Parliament, but it seems unlikely they will get that.
"I don't think things will change for this generation," says Huda Ghalib, from the Yemeni Women Union, a nongovernmental agency that attempts to empower women. "Maybe the next."
One morning I visit the Central Prison in Hodeida to try to see how difficult life is for women in Yemen and how little legal representation they have.
I meet a 24-year-old woman who gives her name as Wahaba. She looks like a beaten dog—slightly disheveled and seemingly unhinged by what has happened to her. As she tells her story, she twists her hands. Her clothes are dirty, and she seems unwashed.
Wahaba was married off when she was young; her husband was a monster. Every night, she says, he left her with their three children, aged 4, 6, and 8, to go out and get drunk. When he came back, he would call her a whore, beat her senseless, and tie her to a tree in the dusty yard, leaving her there all night. Often she had to rely on the kindness of her neighbors, who would cut her ropes when they found her there in the morning. One night he tied their youngest child to the tree with her, and Wahaba, incensed at the abuse of their child, decided she had had enough. At one point, some days later, she was able to lead her wasted husband to the tree, where she then tied him up, giving him a taste of his own medicine. During the night, though, he collapsed in his stupor and accidentally hanged himself. Wahaba was convicted of murder.
She has already served two years, although her lawyer, Giab Maktoury, is trying now to get her sentence reduced on the grounds that she was domestically abused. "He used to knock my head against the wall in front of the children," she says, implying that there are no regrets even though he died accidentally. "I did not mean to kill him," she says, "but he beat me, he took drugs, he drank ... He treated me like an animal."
Wahaba's is a rare case: she got legal representation, and she now feels she has a chance to get out of prison and begin a new life. Other women brought in to speak with me are not as lucky. Most are here on charges of prostitution or so-called crimes of immorality, a wide-ranging category that gives broad discretion to the police. They complain that in general, women have little protection from the law, which often works against them. And no matter the charges or their possible crimes, the inmates agree that to be a woman in Yemen is to be the property of a man. "Let's not talk about human rights," says one prisoner, afraid to give her name. "Let's talk about animal rights—because that's what we are."
But there is some hope. Not far from the village where Aisha, the 12-year-old child bride, is cleaning her hut and tending animals and waiting to be her husband's possession, another group of teenage girls is training to be midwives. They want the exact opposite of Aisha's life: they want a chance to learn not to be submissive.
Huda Majoob, a thoughtful dark-eyed 17-year-old and one of seven sisters from Sabah, a remote village, has left her 
family—virtually unheard of—to come to Hays to train to be a midwife. "It's hard to be far from my family," she says of living in a room shared with other trainees, "but I want to help people, to reduce suffering." She says there is only one health center in her village, and it is often closed.
She says she remembers a childhood where people were always "hungry and sick. There was no school in my village. There was no hope for girls."
But she says that even if the revolution is not having an immediate effect, it is bound to somehow change the plight of future generations. "What we are trying to do," she says, "is lessen the huge gap between boys and girls.
"One day girls will have the same opportunities in Yemen as boys," she says. When that dream—or possible reality—happens, girls like Aisha will not be forced to marry on the brink of puberty.