After Backlash, DoorDash CEO Says Its Drivers Will Receive the Full Tips On Top of Their Base Pay — Next Month
After a workers' rights organization reported in February that DoorDash using tips to cover drivers' base pay, the company promised to look into its policies. On August 22, DoorDash CEO Tony Xu said that under the new model, workers will get 100 percent of customers' tips. The new model is set to roll out next month.
In February, Working Washington called out DoorDash for their payment structure. According to the organization, DoorDash paid just $1 per delivery, but also guaranteed its workers a base amount that they were guaranteed for that delivery. So, if a delivery was worth $10, but the customer didn't tip, DoorDash would pay the driver $10.
That policy was to protect their drivers from customers who might choose to tip nothing. But if a customer did tip, DoorDash would put that money towards that base amount. In other words, on that $10 delivery example from above, if this time the customer tipped $9, the driver would still receive $10 — $1 from DoorDash, $9 from the tip.
"The customer is tipping DoorDash," the organization wrote.
When Working Washington's report was released, DoorDash received multiple complaints from customers who believed that their tip was a bonus for the driver. Last month, DoorDash said it was changing its business model, but critics noted that, six months after the original report, nothing had changed.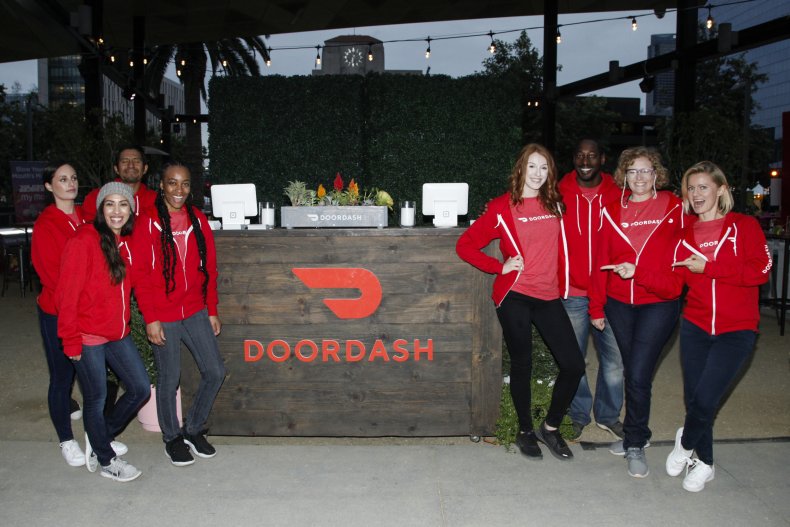 On August 22, Xu announced that a new payment structure would be coming next month. According to Xu, DoorDash will increase the base pay drivers receive to $2 minimum, with a potential to earn more than $10 on a delivery, depending on how long the delivery is expected to take and how far away it is.
In addition, tips will no longer be applied to the base pay. In the example above, the $10 delivery with no tip would still earn the driver $10, but the $10 delivery with a $9 tip would mean the driver makes $19.
In the post, Xu claims the original model was popular with delivery drivers, and that it had improved retention and worker satisfaction.
"We initially resisted change even in the face of public pressure because we built our model in direct response to feedback from Dashers. When we rolled out our model in 2017, an overwhelming majority of Dashers told us that they preferred it," he wrote.
"We thought we were doing the right thing for Dashers by making them whole if a customer left no tip, but the feedback we've received recently made clear that some of our customers who were leaving tips felt like their tips didn't matter," Xu added.
Xu said that employees would likely earn more money on average under the new system, but with a greater variability in the totals. The app will also now allow customers to tip before and after a delivery is made.
Some DoorDash critics still aren't entirely happy with the new system, due to the fact that drivers don't see a breakdown of per mile and per minute rates.
"It's difficult to be too trusting of an updated black-box pay model that utterly lacks the transparency workers need to know why they're getting paid what they're getting paid — and offers as little as $2 a job," Working Washington said in a statement to CNN.
The system is expected to roll out nationwide in September.