After Battling COVID, Fitness Guru Jillian Michaels Says a Public Gym is 'Probably' Where You'll Get It
Jillian Michaels wants you to stay home amidst coronavirus. Yes, that means even skipping the gym.
The fitness icon just revealed she's recovered from Covid-19 and she's certain your chances of exposure are high at your public gym. While gyms around America are taking extra precautions, like frequent cleaning and social distancing, or requiring patrons to wear masks, Michaels doesn't know that it's enough.
"If you are afraid of COVID, you should not go to the gym," Michaels explained to Fox Business. "I actually am a person who let my guard down, I haven't even spoken about this publicly really, and a very close friend of mine gave me COVID several weeks ago."
Michaels noted she "let her guard down" for little time, amidst pandemic precautions, and ended up contracting the virus from a close friend.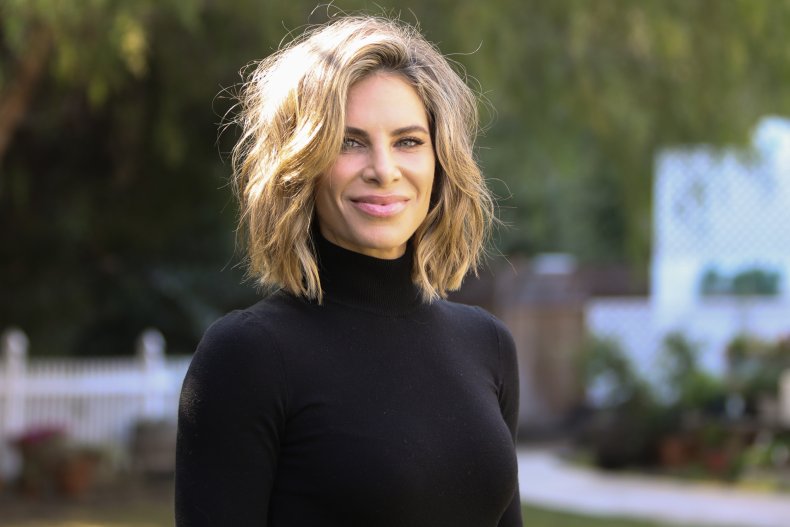 "I literally let my guard down for an hour with one of my best friends who does my hair and makeup and got it," she said. "It's just that simple."
The Biggest Loser star isn't the only one who thinks gyms are a bad idea right now. Experts have warned that a place like the gym, where patrons are sharing equipment like dumbbells, treadmills and more, is a place of high-exposure. Not only may someone leave germs on the equipment, but the virus can also be airborne.
"You can see the dangers imposed by a place like that on an ordinary basis—you're dealing with hundreds of people over a day," said New York University pathology professor Philip Tierno, Ph.D. in a conversation with Health.
There are lots of factors to consider when debating a return to the gym. Mainly, it depends if you're comfortable in an environment where people are sweating, breathing heavily and sharing an enclosed space.
If that doesn't sound like your thing, there are plenty of ways to continue your routines at home. Workout buffs have been finding innovative ways to exercise throughout the pandemic, ways that were necessary when gyms around the country closed in early 2020. Some of these include downloading workout apps or YouTube videos, going for runs or working out in the park, or getting creative with what you have at home.
Still, it's important to remember the basic Covid-19 protection protocols, even in familiar environments. "So if you're not in a mask and that person is not in a mask, and they have COVID and have no idea ... anticipate that you will likely get it in an environment like that," Michaels said.