After Being In the Red One Year Ago, Amazon Records Profit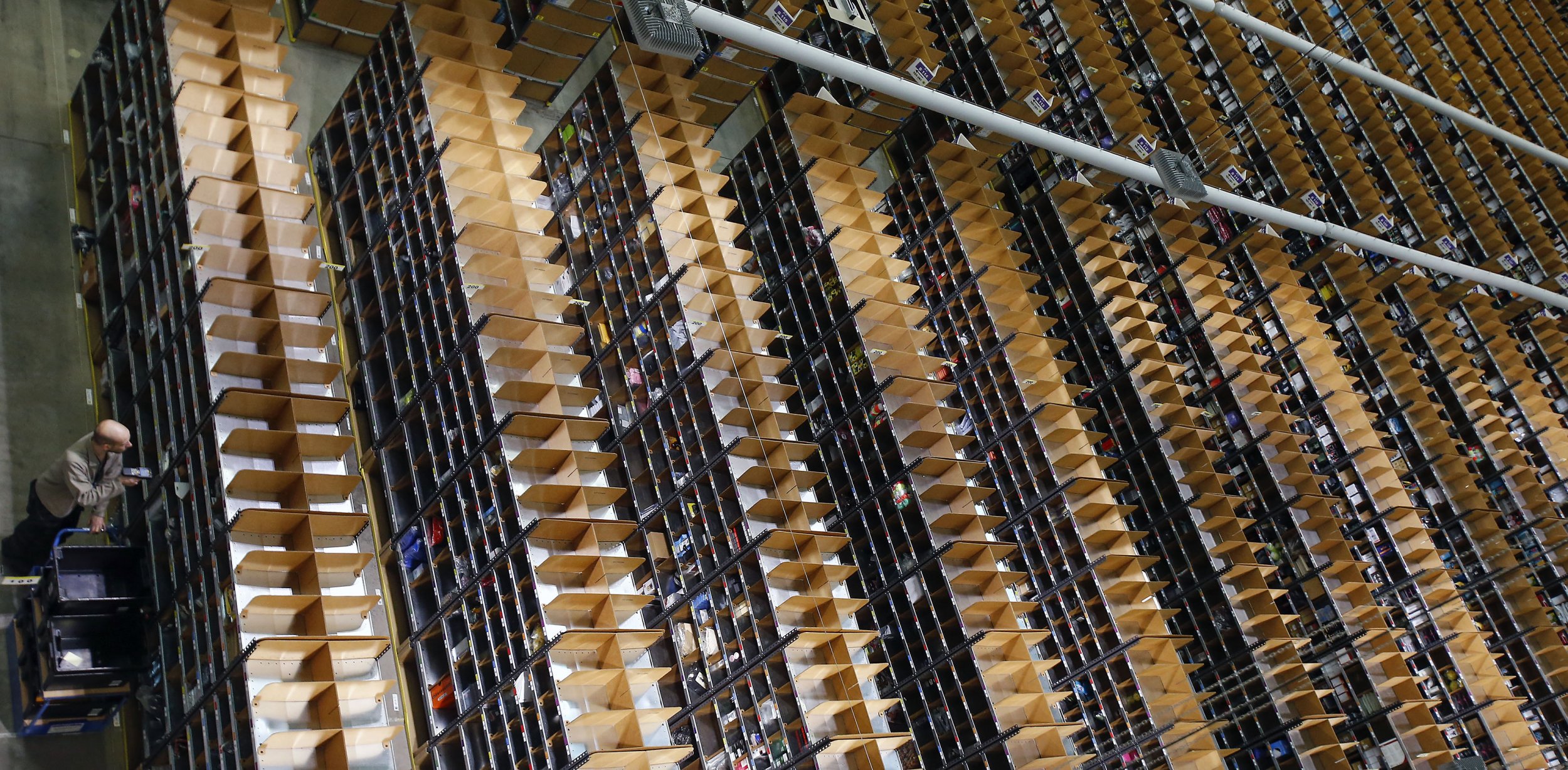 Amazon may just shed its reputation as a company who can't make a big net profit. The web giant reported a $513 million profit on Thursday for the first quarter of 2016, its best quarter in its 21-year old history.
Amazon comfortably beat out last quarter's record profit of $482 million and pulled a complete reversal from exactly one year ago, when they reported a loss of $57 million. When broken down into shares, the e-commerce giant reported $1.07 profit per share.
In revenue, Amazon beat out Wall Street expectations of $27.98 billion at $29.13 billion. The surge can be traced to the explosive growth of Amazon Web Services, a cloud management platform which hosts websites and data for startups, government agencies and other corporations. It has been the difference maker in Amazon's recent surge in profits.
For most of its history, Amazon posted either a slight profit or loss and put most of its revenue back into product development and other in-house projects. It became a symbol in Silicon Valley for its untapped potential.
For the current quarter, Amazon expects its revenues to be around the same ballpark as last quarter between $28 and $30.5 billion.
Following the news of its record profits, Amazon's after-hour share prices shot up by 12 percent. From a year ago, Amazon's share price by around 40 percent—from $429.37 to $602 per share. Founder Jeff Bezos, who owns over 82 million Amazon stocks, just became $6 billion richer after today's performance.
Amazon's share hit a peak of $675.89 at the end of 2015—in the middle of holiday shopping season, when Amazon regularly records its best sales numbers—and continues to remain one of the most highly valued stocks in Silicon Valley.