After Boycotting Nike Over Colin Kaepernick Ad, Colorado Sporting Goods Store Is Going Out of Business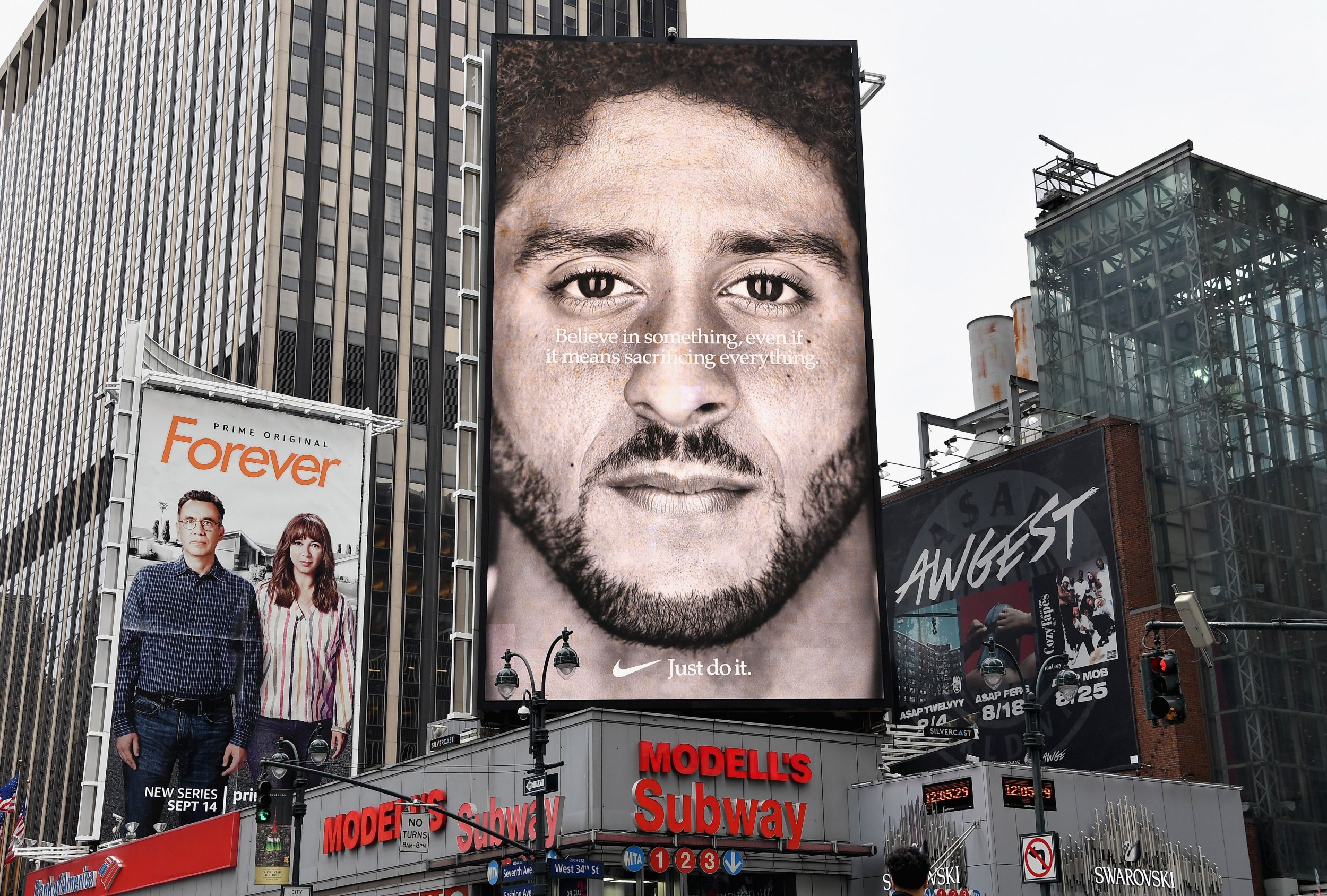 Months after deciding to stop selling Nike products as a boycott over the company's advertisement with former NFL quarterback Colin Kaepernick, a Colorado sporting goods store is closing its doors.
Stephen Kurtis Martin, the owner of Prime Time Sports, located in Colorado Springs, Colorado, announced the store was closing on Monday. After 21 "mostly good years," as Martin phrased it in a Facebook post, the store decided to close.
Martin decided to sell all the Nike apparel in his store at heavily discounted prices and no longer stock the items after Kaepernick appeared in an advertising campaign for the company. While the owner doesn't regret his decision to stand up for his beliefs, he told KOAA that not having Nike in the store hindered his ability to turn a profit.
"Being a sports store without Nike is kind of like being a milk store without milk or a gas station without gas. How do you do it?" Martin explained. "They have a monopoly on jerseys."
However, Nike wasn't the only factor in Martin's decision to close the store and he said online sales contributed to the 15 percent decline in sales over the last three years. Although he's disappointed the store is closing, Martin told KOAA that he's proud that he can walk away from the business with his head held high.
"I didn't give in to big Nike and big dollars. I didn't give in. I did it my way," he said. "I don't like losing a business over it but I would rather be able to live with myself."
Newsweek reached out to Martin but did not receive a response in time for publication.
Some users commented on his Facebook posts about the store closing with messages wondering if it was worth it. One user even drew a parallel between Kaepernick and Martin, saying a story about someone sacrificing their career for their beliefs sounded familiar.
Kaepernick made national headlines in 2016 when he decided to take a knee during the national anthem as a protest of the oppression of black people and people of color. In 2017, he became a free agent and has not been signed to an NFL team since.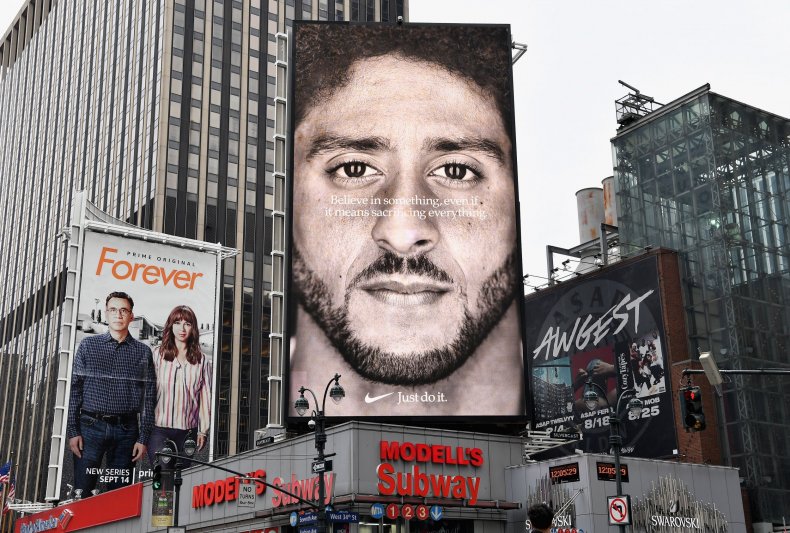 While some took a "serves you right" attitude toward the store closing, not everyone celebrated the store's loss and some commended the owner for standing his ground, even though it meant losing the store.
"Steve, you will, until the day you die, be able to look at yourself with pride in the mirror each day you rise," one user commented. "The rest of us have a wonderful example of how to make a choice."
The decision to close shouldn't be entirely surprising to Martin. In September, when he decided to take action against Nike, he told KKTV that he was "pretty sure" the store couldn't survive without the brand. But, he had to do what he had to do.
Martin's main problem with the ad was that it described Kaepernick as someone who sacrificed everything for what he believed in. The sporting goods store owner told KRDO that, to him, the quarterback just sacrificed a salary. His decision to remove the brand from the store was partially inspired by his father-in-law, who was a prisoner of war.
"He said the hardest part for me was watching his fellow soldiers get beat up and killed in front of him and he couldn't defend them because it would have cost him his life," Martin told KKTV. "So Colin, you don't know what sacrifice is, you just don't know what it is, in my opinion."