Julia Louis-Dreyfus Praises Her 'Fantastic' Health Insurance After Breast Cancer Diagnosis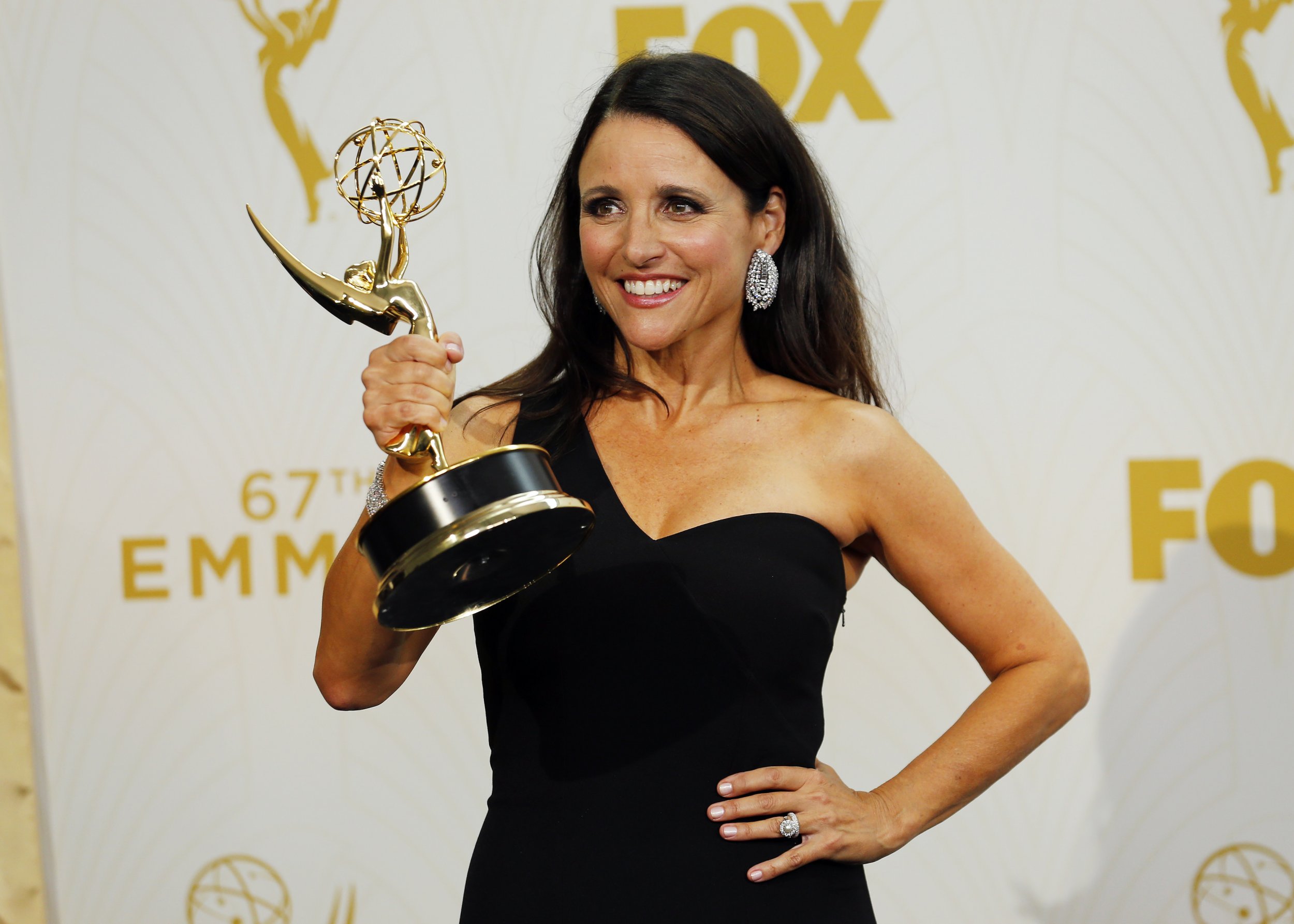 Julia Louis-Dreyfus, the actress known for her starring roles in "Veep" and "Seinfeld," announced on Thursday that she has been diagnosed with breast cancer. She made the news public through her social media accounts, posting a photo of a signed note that reads: "1 in 8 women get breast cancer. Today, I'm the one."
The news comes just days after Louis-Dreyfus made history by winning her sixth consecutive Emmy for Best Actress in a Comedy Series for her performance as Selina Meyer in "Veep."
In her announcement of the diagnosis, she immediately shifted focus from herself to the state of health care for women writ large in the U.S.
"I have the most glorious group of supportive and caring family and friends," Louis-Dreyfus wrote, "and fantastic insurance through my union. The bad news is not all women are so lucky, so let's fight all cancers and make universal health care a reality."
Louis-Dreyfus is not the only celebrity to use her personal experience with a serious medical condition to call for health care reform. Late-night TV host Jimmy Kimmel has spoken out ardently against the repeal of the Affordable Care Act, first this past spring, and earlier this month when members of the GOP attempted and failed to pass the Graham-Cassidy bill.
In a much-publicized, tearful monologue, Kimmel told his audience how his son, Billy, needed open-heart surgery after being diagnosed with tetralogy of Fallot shortly after he was born.
"Before 2014, if you were born with congenital heart disease like my son was, there's a good chance you would never be able to get health insurance because you had a pre-existing condition," Kimmel continued. "Don't let their partisan squabbles divide us on something every decent person wants. We need to take care of each other."
Kimmel and, now, Louis-Dreyfus, both household names, have tapped into an intuitive concept partially backed up by research. Some people may not favor allowing those with pre-existing conditions equal access to health care, until someone they know, or at least feel they know, is affected. A poll conducted in February 2016 showed that respondents in the U.S. were more likely to say that the Affordable Care Act affected, either negatively or positively, "people in your state" rather than affected themselves personally.
This suggests that for these two, at least when it comes to health care, the personal is political.