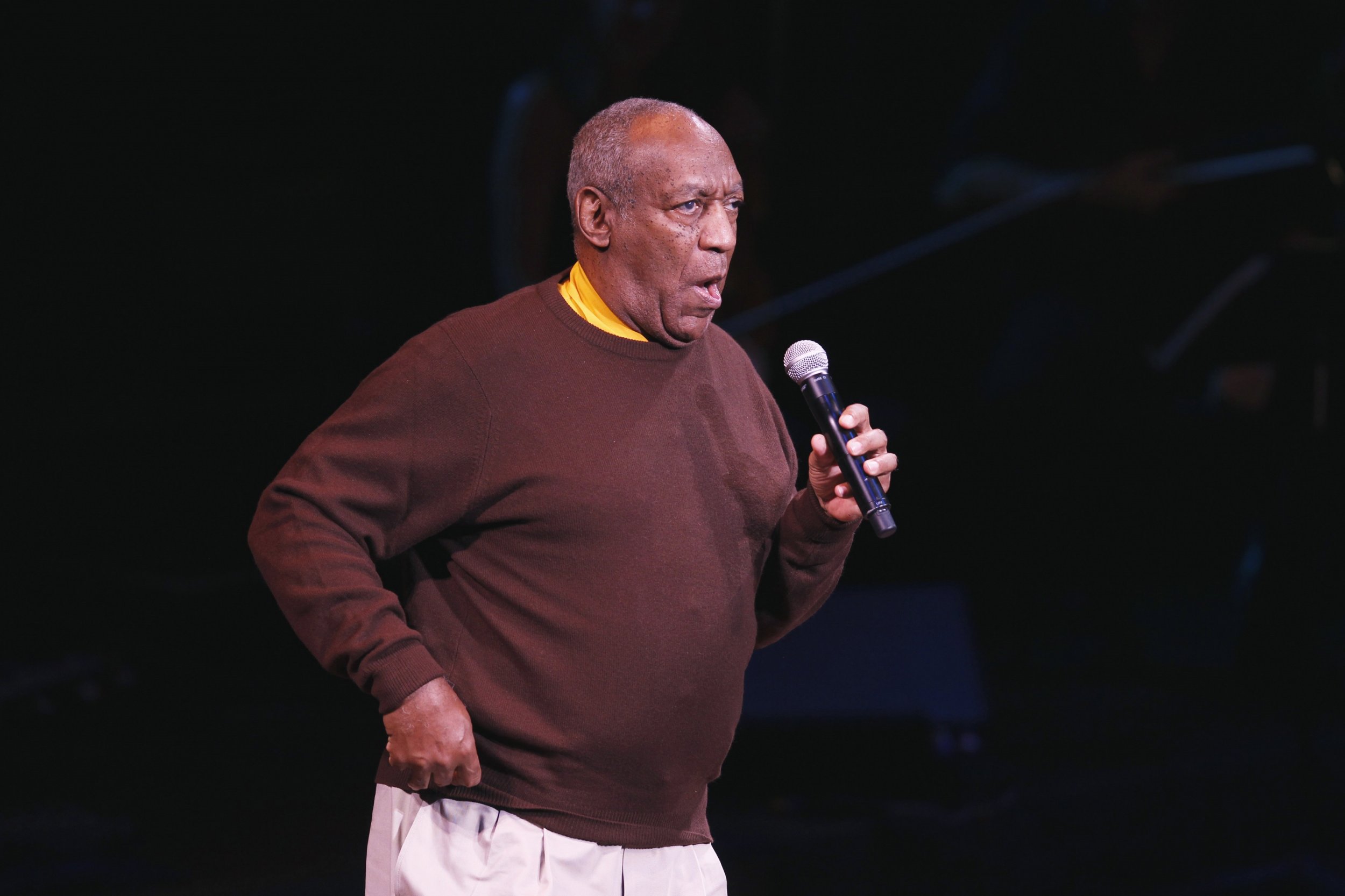 Kristina Ruehli filed a defamation lawsuit against Bill Cosby after the actor said her allegations of rape were "unsubstantiated," Reuters reported on Monday evening.
The suit focuses on remarks Ruehli made during an interview with Philadelphia Magazine in November 2014. She told the magazine she met Cosby in 1965 during her time working as a secretary for Artists Agency Corp. He invited her to his home and despite only having two drinks, she passed out. "He must have drugged me," she told the magazine. "He was attempting to force me into oral sex…I immediately came to and was immediately very sick."
Ruehli has said she declined to press charges at the time because she was embarrassed. Later in her life, she told her story to an attorney who represented another alleged Cosby victim. Although the actor has never been criminally charged, over 40 women have accused Cosby of rape. The majority of their stories match Ruehli's, notably the allegation that they were drugged prior to being sexually assaulted.
Cosby did not respond to request for comment for the article but later commented public through an attorney. "There has never been a shortage of lawyers willing to represent people with claims against rich, powerful men," Cosby's attorney said later, adding that Ruehli's claims were "unsubstantiated, fantastical stories."
These remarks are what caused Ruehli to file the suit. "It is one thing for an accused sexual assailant to remain silent and allow the legal process, or public opinion, to run its course, but it is quite another for him to unleash his agents to deny that he attacked the plaintiff and other women, to invite others to republish his statements, and to brand them as unreliable liars," the lawsuit reads.
In early October, Chloe Goins filed a federal lawsuit against Bill Cosby. Goins is the only alleged Cosby victim whose claims fall within the statute of limitations. The Los Angeles Police Department is investigating her report of a sexual assault by Cosby at the Playboy Mansion in 2008.