After Catholic University Students Vote to Ban Porn on Campus WiFi, Nonprofit Renews Call for Notre Dame to Follow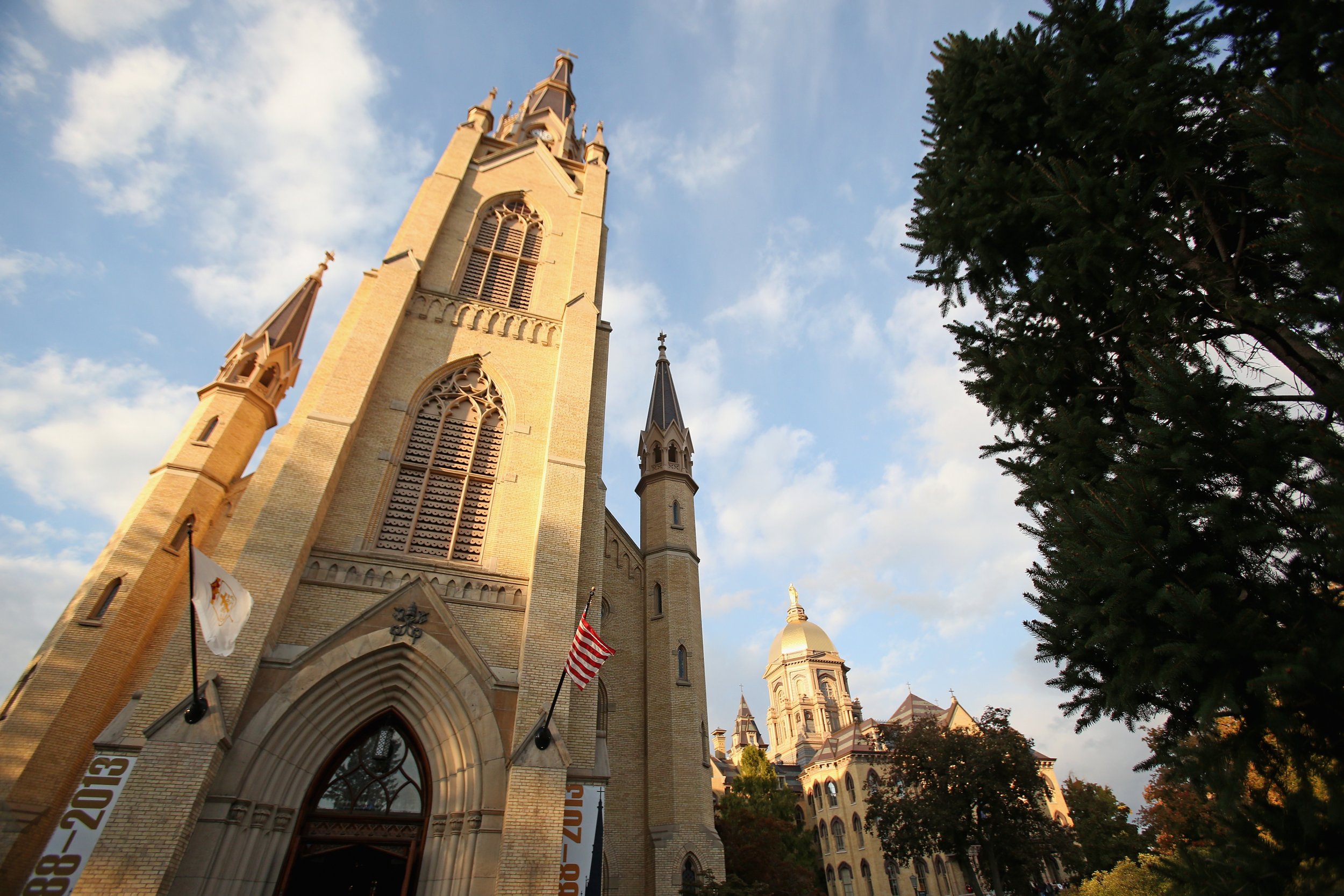 About a week after Catholic University of America students in Washington, D.C., voted to bar access to pornographic websites via the on-campus wireless internet network, a nonprofit anti-pornography organization renewed its call for the University of Notre Dame to enact similar measures.
On Tuesday, Enough Is Enough, a nonprofit dedicated to fighting pornography, cyberbullying and other harmful internet behaviors, responded to a letter from Notre Dame President Reverand John I. Jenkins regarding the proposal for a porn ban on the Indiana school's campus.
In Jenkins' letter, he wrote that a mandatory pornography filter wasn't the best option for the school, but added that Notre Dame was taking steps to encourage students to voluntarily adopt filters.
"It is disappointing that the University of Notre Dame is ignoring the persistent pleas of their students to filter the University's public WiFi from pornography and child sex abuse images which is consistent with the call of Pope Francis…," Enough Is Enough President and CEO Donna Rice Hughes said in response.
Hughes added that "safe WiFi" would provide students with a "wholesome online and offline environment." It would also "stand up for the dignity of all people and honor the Pope's Declaration of Rome."
In October, about 80 male Notre Dame students signed an article published in the student newspaper, The Observer, requesting a pornography filter. The students contended that pornography was used as sexual education for young men and promoted violence against women, describing it as "prostitution through the lens of a camera."
"This filter would send the unequivocal message that pornography is an affront to human rights and catastrophic to individuals and relationships," the men wrote. "We are calling for this action in order to stand up for the dignity of all people, especially women."
In December, Enough Is Enough created an online petition asking for people to sign it in support of a pornography ban. The petition, which gathered over 12,000 signatures (though it's unclear how many of them belonged to current students at the university) claimed that if Notre Dame restricted WiFi users' access to pornography, it would set a "moral example for colleges and universities nationwide."
While Enough Is Enough continues its appeals to Notre Dame, about 680 miles away, in Washington, D.C., Catholic University of America's student government approved a resolution prohibiting campus WiFi users from accessing the top 200 pornographic websites. While the students at Catholic don't have the ability to make that change on their own, the office of university President John Garvey told Newsweek that the school intends to implement it.
"Despite growing up in a culture that has tended to normalize pornography, young people are able to see the connection between the porn industry and sex trafficking, as well as its impact on healthy relationships," Karna Lozoya, executive director of university communications, told Newsweek.
Lozoya added that the students made a "convincing" argument and said the university was grateful that they brought the issue to the administration's attention.
The pending porn filter implementation at Catholic University was criticized by free-speech advocates who argued that while private colleges were allowed to restrict student access to online content, doing so would be against the spirit of higher learning.
"Religious universities that have made the choice to promise academic freedom and free expression cannot turn around and play censor when faced with content that runs contrary to their religious beliefs," wrote Ryne Weiss, of the Foundation for Individual Rights in Education, in the campus free-speech group's call for Catholic University to reject the proposed porn ban.