After Charlie Hebdo Attacks, Pope Francis Says 'You Cannot Make Fun of the Faith of Others'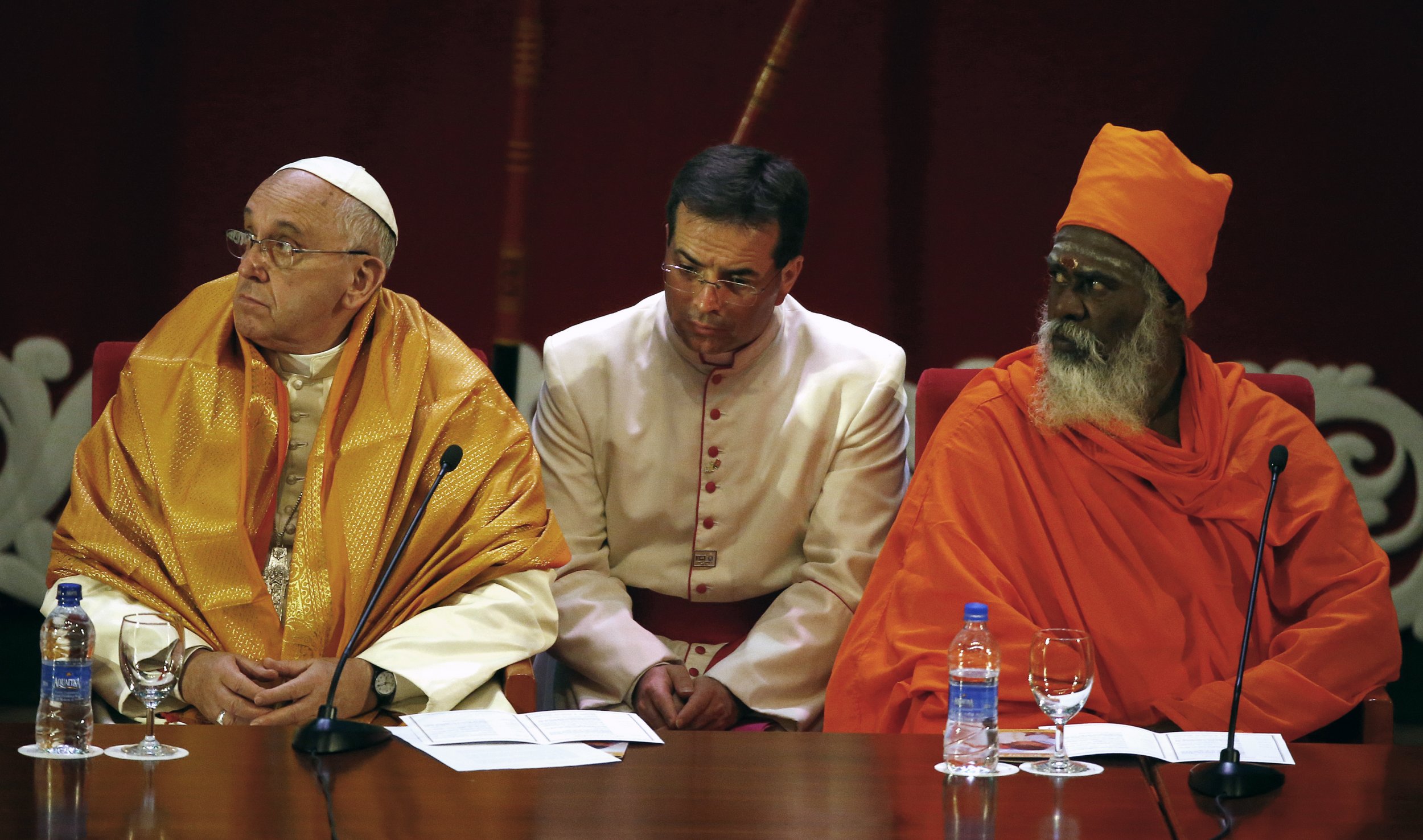 Updated | Pope Francis said on Thursday there are limits to freedom of expression, especially when it comes to making light of a person's religious beliefs.
While saying that freedom of expression and religion were fundamental human rights, he said there were limits to these rights, according to a summary of his comments provided by the Vatican press office. "You cannot provoke. You cannot insult the faith of others. You cannot make fun of the faith of others," he said.
Francis' remarks came during a press conference on board a flight from Sri Lanka to the Philippines, part of the pontiff's weeklong trip to Asia.
His comments were in response to a question by a French journalist about the recent attack on the satire magazine Charlie Hebdo in Paris in which 10 journalists and two police officers were killed by Islamist extremists who claimed affiliation with radical group Al-Qaeda.
Pope Francis said it was normal to expect the faithful to be upset when their religion is mocked. He used as an example Alberto Gasparri, an aide who organizes the papal trips and who was present on the plane at his side, according to the press summary.
According to the summary, "The Pope said if 'his good friend Dr Gasparri' says a curse word against his mother, he can 'expect a punch,' and at that point he gestured with a pretend punch towards him, saying: 'It's normal.'"
Francis also called killing in the name of God "an aberration."
Vatican spokesman Fr. Thomas Rosica later clarified that the Pope's remarks were spoken "coloquially" and were "in no way intended to be interpreted as a justification for the violence and terror that took place in Paris last week."
During the press conference, Pope Francis spoke on a range of topics, including climate change and social justice. He is expected to deliver Mass to as many as 5 million Filipinos on Sunday. The Philippines, an 80 percent Catholic country, was ravaged last year by Typhoon Heiyan.