Monday on the Fox News program Outnumbered, co-host Melissa Francis said she had spoken with Democrats on her television program who said former presidential candidate New Jersey Senator Cory Booker was "lazy." Booker dropped out of the race Monday telling supporters in a Monday email that a lack of campaign funds prevented the campaign from continuing.
"Our campaign has reached the point where we need more money to scale up and continue building a campaign that can win—money we don't have, and money that is harder to raise because I won't be on the next debate stage and because the urgent business of impeachment will rightly be keeping me in Washington," read the email in part.
"It's with a full heart that I share this news—I'm suspending my campaign for president," Booker tweeted Monday. "To my team, supporters, and everyone who gave me a shot—thank you. I am so proud of what we built, and I feel nothing but faith in what we can accomplish together."
"We've had Democrats on the couch who worked with [Booker] who say that he's lazy," Francis said to author and guest panelist Dr. Jeanne Zaino.
"I would not suggest that Cory Booker is lazy," Zaino said, "but I do think the campaign, from the beginning, he could not find his footing. He did not have a message. He was neither in that progressive Bernie Sanders/Elizabeth Warren wing, nor was he in the moderate wing. [He] just simply couldn't get his message out there."
Newsweek reached out to Booker but did not receive a response in time for publication.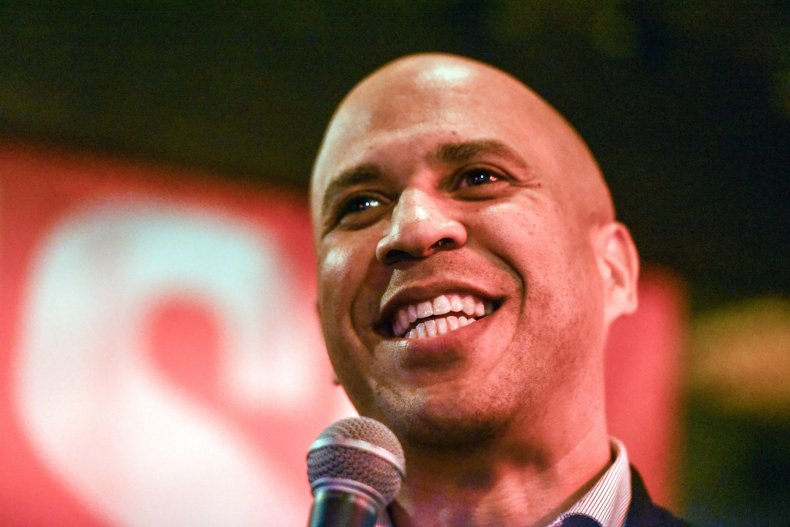 Fox News contributor Lawrence Jones agreed with Zaino's opinion.
"Well, [Booker] really didn't have a message to begin with," Jones said. "He talked about a lot of progressive ideas, but he was kind of under the radar. In most of the debates, he didn't have a breakout moment."
"I don't think his campaign was really organized," Jones continued. "He went after Joe Biden but I don't think that was the thing that really destroyed him."
"Many of us that knew him when he was New Jersey mayor in Newark, he was an on-the-ground guy," Jones added. "He talked with people and he had a message. It was all about the people. He wasn't as progressive as he is now, so I think he got away from himself, that guy, and he tanked."
Fox Nation co-host and guest panelist Carley Shimkus said the suspension of Booker's campaign was "no surprise."
"I guess the big question mark for Cory Booker would be who he's going to support," Shimkus said. "Maybe Joe Biden? That would be my guess."
Former Vice President Joe Biden tweeted a warm message to Booker Monday.
"Cory," Biden wrote, "you campaigned with joy and heart, and instead of just talking about bringing people together, you did it every day. You made our politics better just by running. Grateful to you and looking forward to your continued leadership."