After COVID-19, Our Kids Need Real Body Positivity | Opinion
For the first time in history, our children have a lower life expectancy than us.
Let that sink in.
The pandemic has led to a spike in childhood obesity, according to the American Academy of Pediatrics, and while this time frame has been difficult for all of us, it merely exacerbated an already enormous problem. We owe it to children to better understand their wellness, and to reverse this heartbreaking trend.
U.S. deaths due to obesity have overtaken smoking in people over 45. Researchers have examined the comparative effects of obesity, smoking, heavy drinking and poverty on chronic health conditions. Obesity came out as the most serious danger.
Did you know that obesity, anxiety and depression can be significantly decreased through quality foods? While the symptoms of these issues grew during COVID-19 lockdowns, they were rampant long before. It's my mission to help everyone understand that eating better foods, not starvation nor shame, is how we simultaneously ward off obesity and the potential of diabetes. If adults understand this concept, I'm confident they will engage in healthier habits for their kids.
We need evidence-based, true body positivity in order to reverse course. We do not have to choose between being happy or being healthy. We owe it to the next generation to provide them with a more sane, evidence-based approach to empowering self-talk, nutrition and lifestyle. This is what I needed when I was growing up and even more so after I won the coveted title of Miss America in 2013.
The first time someone said, "If you would have lost 10 pounds, you would have won," I was 14 years old. At a time in my life when my self-esteem was already teetering, my body was rapidly changing, and I was facing the seemingly insurmountable pressures of being a teenager, those words were incredibly harmful.
Now, teens are getting that same message at every turn. From TikTok to television, the world is filled with shaming messages about their bodies. Too skinny, too fat, too muscular, too this, too that—very little of which is rooted in science. It is up to us to shift the mindset of our youth from appearance to performance. Our bodies are incredible machines that will work in our favor if we just know how to treat them!
After being crowned Miss America, I experienced public body shaming around a few photos of me in Hawaii, post-walking across stage in a swimsuit. While this gave me the opportunity to become one of the first voices in the body-positivity movement, it was also deeply traumatic. For the last eight years, I have struggled with health and happiness, falling victim to yo-yo dieting, depression and a lot of misunderstanding about my body.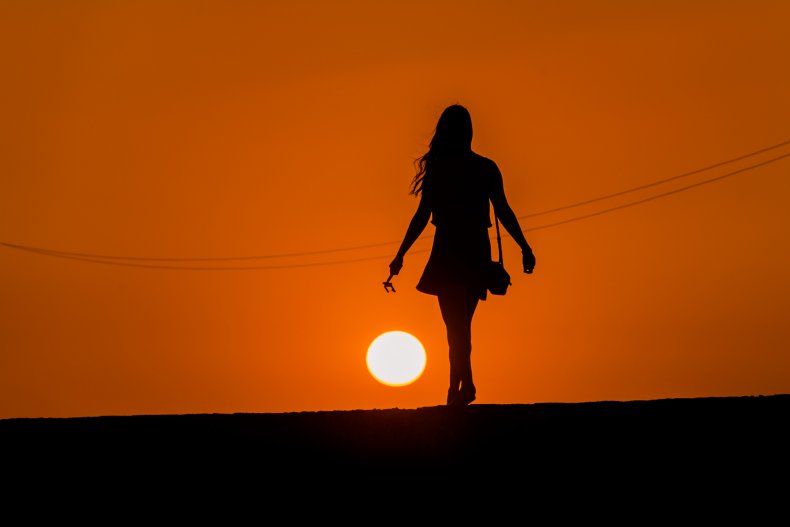 It's time for a culture shift. Instead of obsessing over how our body looks, it's time to focus on how our body performs. That starts with the right education. We need to help young people better understand their bodies so they may actually love them—from their brains to their bellies.
It's encouraging that leaders like the U.K.'s Boris Johnson are introducing measures to promote better eating in his government-backed rewards program for those who take this more sane and empowering approach to nourishment. But this type of incentive only goes so far if we don't understand the nature of shame and body image.
The traditional "body positive" movement is a healthier alternative to fat shaming and yo-yo dieting, and it was important in beginning to resist the prejudice that many people faced (and still do); but, it also implied, at times, that we should surrender to our bodies without understanding them. That is the part I find dangerous. We have the ability to create a lifestyle that works for us. What we should strive to celebrate is our ability to use modern science, self-love and empathy to end body shaming, obesity and diabetes, among other things.
For instance, I had no idea that my body was actively working against me for all these years. It was only when I tested my gut and began to understand about my body's "set point" from Jonathan Bailor's movie BETTER that I started to understand why diet plans were keeping my body in a constant state of tension, craving the calories it thought it needed. It was a true, science-based lifestyle that I was missing.
It is my hope that we can help individuals love themselves into optimal performance through evidence-based body positivity—nutrition, gut health, understanding and empowerment.
Our bodies should enable us to achieve our dreams, serve our communities, build beautiful families (if we wish) and enjoy life. The message I want to send young people, especially young girls today, is simple: You can love yourself into a body that helps you, rather than hinders you—both physically and mentally. In fact, loving yourself is the key to realizing your true health and potential.
Former Miss America Mallory Hagan is working with the Miss America Organization, the BETTER movie and SANESolution as a leading voice in the evidence-based body positivity movement for women's wellness.
The views expressed in this article are the writer's own.