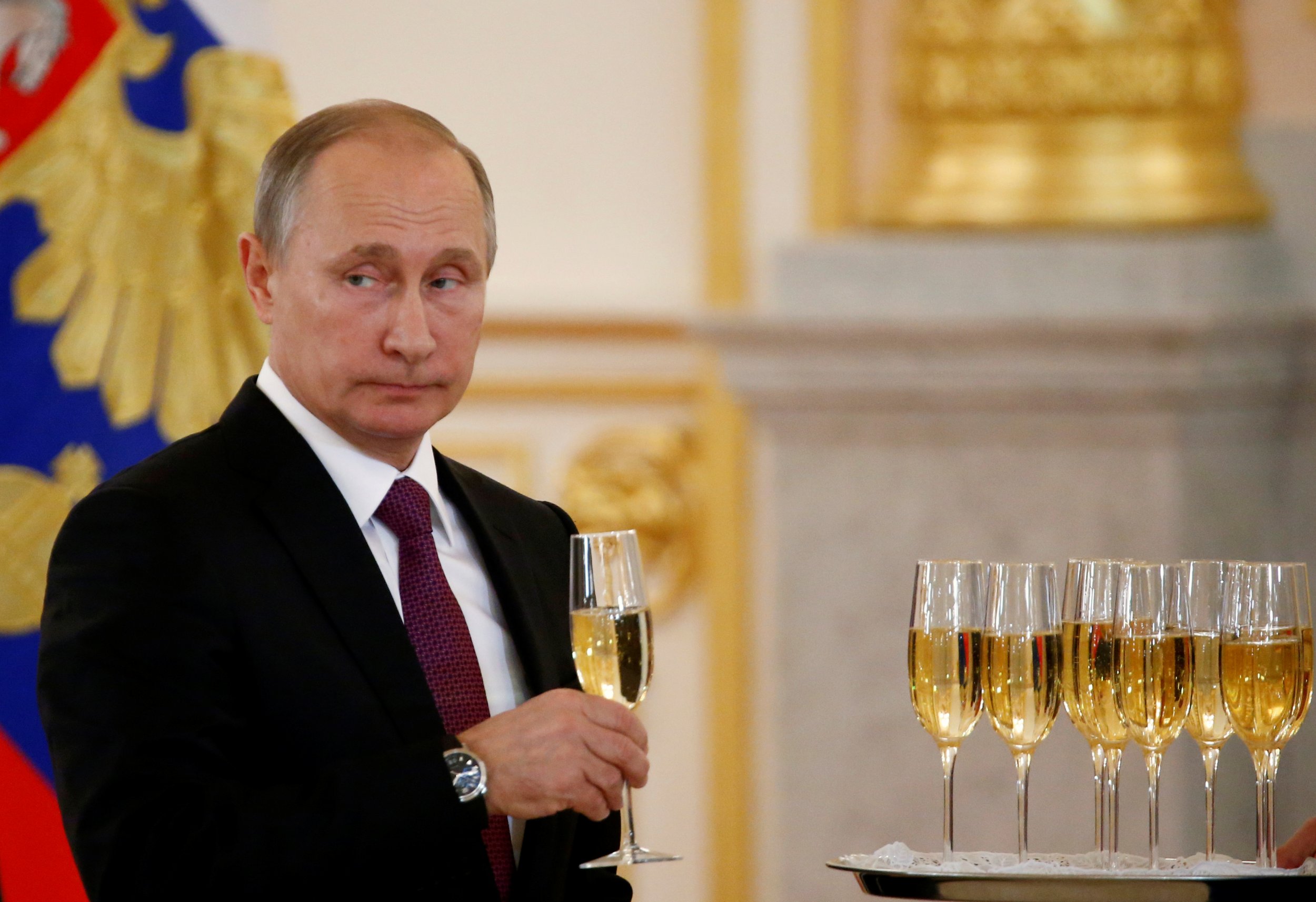 Russian President Vladimir Putin, accustomed to winning elections outright, would not be able to rally the majority of Russian voters behind him, a new poll by the independent Levada Center shows.
If Russia's presidential election, which is scheduled for next year took place this week, Putin's chances of beating all rivals in one fell swoop as he has in all three of his previous presidential bids, would be slim. Only 48 percent of Russians say they would cast a ballot for their current president if the elections were held now, a drop of five points since the last time Lavada carried out the poll in January 2016.
Putin has not yet announced that he will stand for a fourth term come next March, however reports from inside the Kremlin and the lack of any obvious alternates being groomed for succession suggest he likely will.
Related: Oliver Stone discusses his upcoming documentary on Putin
The latest polling figures reflect a fact that anyone who followed Russia's parliamentary vote last September will already know: the powers that be remain where they are because of a dearth of competitors and a significant evaporation of public interest in actually voting. In those elections, Putin's United Russia party won a historic maximum number of seats in parliament with a historically low turnout.
According to Levada's latest poll, apathy and indecision rate higher than any prominent official other than Putin, none of whom would attract more than three percent of the vote.
His most formidable adversary from the so-called non-systemic opposition _ Russian political shorthand for the liberal activists who have been progressively sidelined by an increasingly pro-Putin establishment _ is Alexey Navalny. Navalny, however, is barred from running for office for the next five years because of a fraud conviction he claims is politically motivated. Even so, he only polls at one percent in Levada's survey.
Putin's own Prime Minister Dmitry Medvedev, once deemed a potential liberal successor, reached his lowest approval rating last month as his reputation has borne the brunt of the unhappiness surrounding Russia's financial crisis. He too will not mount any serious challenge to Putin. He polls on par with Navalny at one percent.
The leaders of Russia's two biggest non-ruling parties, communist Gennady Zyuganov and far-right Vladimir Zhirinovsky are both older than Putin, more extreme in their views and frequently served as the also-rans on past presidential ballots. Were an election held now each would take three percent support from all voters.
By contrast 19 percent of voters say they are undecided. Some 13 percent don't plan to vote at all and 10 percent are uncertain if they will.
Such a body of voters, were it to change its mind over the coming months and rally behind any given candidate could take Putin to a runoff - something no politician has ever done to Putin. While this requires a degree of dynamism long absent from Russian domestic politics, another indicator must worry the Kremlin nonetheless.
The poll finds his hypothetical electoral support at its lowest level since the first month of the Crimean annexation (49 percent), which gave him the single steepest popularity boost at home in his entire career in 2014.
Over the last two years a snap election would have immediately given him 62 percent from all eligible voters in 2015 and 53 percent in 2016. But nationalist adulation and the mentality of fear from the West are waning in the run-up to the election, says Russian policy expert at the Brookings Institution, Lilia Shevtsova..
"These are expected numbers," she says. "People are getting tired of the Kremlin. The falling living standards are increasing frustration with the leader too, unless, the Kremlin does not invent a new incentive that will bring consolidation around the leader before March 2018."
Russia is still struggling to shake off the financial crisis fueled by low oil prices and western sanctions that has hung over Russia's economy over the better part of the last three years.
Putin still has an extremely high approval rating of 82 percent even if nearly half of Russian voters cannot seem to rally behind him or any other politician in time for next year's vote. But lackluster polls and an uptick in protest activity at home will undoubtedly concern the Kremlin, which Shevtsova claims, hopes to avoid a huge tide of public opposition to Putin's election. His third term began with the formation of the strongest opposition street movement Putin's administration has ever seen.
"The Kremlin's plans to guarantee high turnout next year could easily fail, but even in this case the Kremlin could guarantee a Putin reelection," she says. "Ironically Putin is returning to the (electability) rating of 2011 before Crimea annexation."