The floor starts to sway. The windows rattle. Your heartbeat quickens. They're the telltale signs of an earthquake, and here in northeastern Japan we felt them as recently as last month, when a magnitude 7.3 tremor struck off the Pacific coast and injured more than 100 people. Seismologists said it was an aftershock from the massive quake that shattered the regio a decade earlier, with its accompanying tsunami leaving 15,899 dead and 2,527 missing.
This time, mercifully, there was no violent rush of seawater. But it was a reminder that the events of 10 years ago are still with us today.
Disasters, and the rebuilding work that follows them, have been high on people's minds lately, with the anniversary of the March 11, 2011 tsunami approaching and the world still gripped by the coronavirus pandemic. Seismic shocks and diseases are different crises, of course, but they have common lessons to teach us—about loss, resilience and what it takes to put broken communities back together.
I'm still processing these lessons myself, well into my second decade as governor of Miyagi Prefecture, one of the hardest-hit parts of the 2011 tsunami zone. It is with both humility and a sense of gratitude to the people around the world who helped us through that difficult time that I'd like to share a few of the insights I have gleaned about recovering from disasters. Call it the Miyagi version of what President Joe Biden has labeled, in the context of COVID-19, "building back better."
Ten years ago, the prospects for rebuilding northeastern Japan looked bleak. I'll never forget how powerless I felt as the huge waves washed over the coast, the images carried live on TV. Miyagi alone lost more than 10,000 people; much of our infrastructure, the backbone of our economy and society, lay in ruins.
Yet 10 years later, Miyagi has bounced back. Before the pandemic disrupted commerce worldwide last year, our economy was more than 20 percent bigger than it had been in pre-tsunami 2010—a growth rate twice the Japanese national average. Nothing can make up for the loss of so many lives, but by many measures—in industry, the environment, health care, even tourism—Miyagi is in better shape now than it was before.
I believe three ways of thinking are crucial to building back better from disasters.
First: Think long-term. To call a crisis an opportunity is a cliché, and it can sound callous when people are suffering. But it's true. Disasters can reveal long-neglected problems in our economies and societies—and they can rally people around solutions, giving policymakers a chance to fix those problems and invest in the future in ways that might not otherwise have been possible.
In the dark days that followed the tsunami, I had a realization: Restoring Miyagi to its pre-disaster state would not be enough; it needed to be strengthened and improved for the sake of future generations. To protect our children's and grand-children's lives, we erected new, extra-high seawalls along the coastline—walls built not to stop the last tsunami, but to stop the next one and the one after that.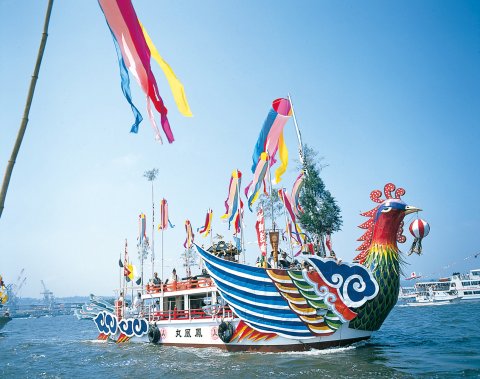 Long-term means sustainable, and after the tsunami it became evident that some things about Miyagi were not. In a nation whose commercial engine is manufacturing, our economy was too reliant on services whose chains and satellite offices are based elsewhere. So we reached out to companies and convinced them to build or expand factories in the area, with the result that today manufacturing accounts for 17 percent of Miyagi's economic output—up from around 12 percent in 2008.
We applied the same structurally transformative thinking to health care and energy, opening the first new medical school in Japan in 37 years to address a chronic shortage of doctors and turning some 400 public facilities into hubs for clean, distributed solar power. None of this would have been possible if we had been fixated on merely restoring the status quo.
The second key mindset for effective disaster recovery, for me, is "think creatively"—meaning "outside the box." Among the opportunities that crises provide is the chance to break with outdated ways of doing things.
In Miyagi, that has manifested itself in unprecedented cooperation between the public and private sectors. Public-private partnerships and other initiatives to bring corporate capital and expertise into traditionally off-limits sectors have helped revive everything from Miyagi's fishing industry—Japan's second-largest, now back to its pre-tsunami levels—to tourism. Sendai International Airport, privatized in 2016, was twice as busy before the pandemic disrupted travel than it was before the tsunami, with three times the number of overseas arrivals.
My final piece of advice: Think cooperatively. No one can recover from a disaster alone; individuals, communities and countries need friends. For us, that meant people around Japan and around the world, including Japan's longtime ally, the United States. I will always be grateful to the thousands of U.S. military personnel who cleared rubble and restored the badly damaged Sendai Airport, allowing much-needed relief supplies to get through. A visit by then-Vice President Biden to the region in 2011 served as an additional reminder of America's commitment to standing by those in need.
Operation Tomodachi, as the effort was called, was named for the Japanese word for "friend." Since the tsunami, it has evolved into the Tomodachi Initiative, a program that invests in the next generation of Japanese and American leaders through educational and cultural exchanges—an example of both long-term and cooperative thinking.
As last month's earthquake reminded us, the threat of natural disasters is always there. The test is how we prepare and respond. When a disaster leaves us reeling, the best thing we can do for ourselves, our children and those who help us through it is to come back stronger than ever. It is a lesson that applies to the post-pandemic world, too: Only with conviction and cooperation among friends and allies can we open a new and better chapter in our shared human history.
Yoshihiro Murai is governor of Miyagi Prefecture.
The views expressed in this article are the writer's own.