After DMX's Death, T.I., Chance the Rapper and More Pay Tribute to Rapper
A number of artists and celebrities including Chance the Rapper, Gabrielle Union and T.I. paid tribute to rapper DMX following his death on Friday at the age of 50.
DMX, whose birth name was Earl Simmons, was hospitalized on April 2 after he suffered a heart attack at his home in White Plains, New York. He remained on life support in a hospital intensive care unit until his death, his family announced Friday.
"Earl was a warrior who fought till the very end. He loved his family with all of his heart, and we cherish the times we spent with him," his family said, adding that his music "inspired countless fans across the world, and his iconic legacy will live on forever."
Celebrities, fans, and fellow hip-hop artists issued an outpouring of support on social media Friday, calling the rapper an "icon" and describing his loss as "devastating" to the music community.
Chance the Rapper tweeted Friday: "Rest in Heaven DMX."
Actress Gabrielle Union tweeted that she had "No words" after hearing the news.
"No words right now. Nothing but fierce love, prayers and protection for X's family, friends and fans. This loss is devastating. #RIPDMX"
The official account of the hip-hop group Public Enemy tweeted "Rest In Beats, Brother X," along with a photo of the rapper.
Rapper T.I. called DMX a "cultural icon" and added that there are "no words that can mend the loss the hip-hop community felt today."
Rapper Mystikal added Friday that he was "sending condolences and prayers" to DMX's family.
Rapper and actor Ice T tweeted a tribute on Friday that included a song titled "When I'm Gone," which he dedicated to the deceased rapper.
Musician Estelle added that the Friday news was "way too sad," and said "Thank you DMX."
Singer-songwriter Charlie Puth said that DMX's death felt like losing a piece of his childhood.
"I do feel like a piece of my childhood was lost today. I remember watching videos of DMX at Woodstock '99 and waking up every morning at 6am just so I could catch the music video to Party Up on MTV. There's a reason why his music still goes OFF today. Timeless. RIP DMX," he added.
Democratic New York Congressman Jaamal Bowman also issued a tribute on Friday, tweeting: "Sending love, strength, and healing to DMX's family. May he rest in peace, and may his spirit live on in Mount Vernon and worldwide through the impact your music had on us all!"
Throughout his career, DMX sold millions of albums throughout his career and earned three Grammy nominations, for his songs "Party Up (Up In Here)" and "Who We Be," and his 1999 album ...And Then There Was X.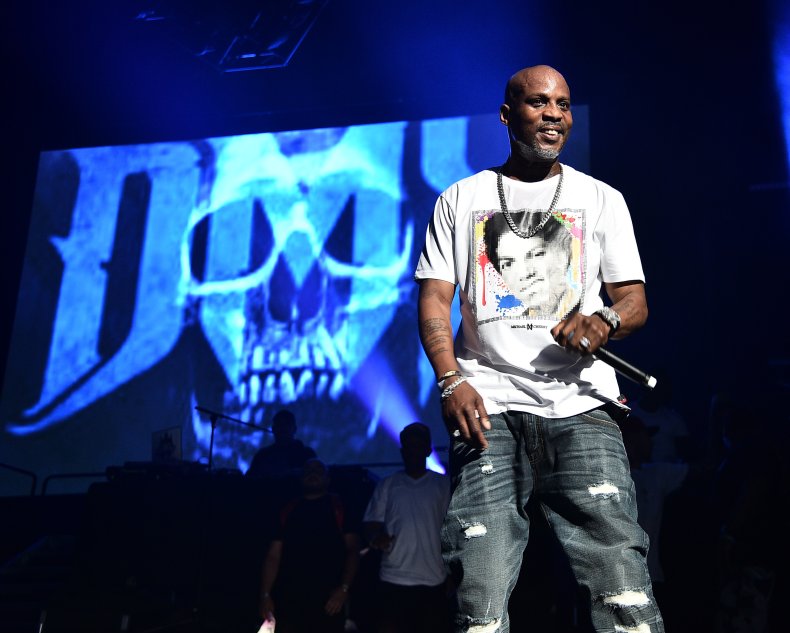 DMX was the first musician to have his first five albums debut at No. 1 on the Billboard 200 chart. He also pursued acting, appearing in several films in the late 1990s and early 2000s.
"We appreciate all of the love and support during this incredibly difficult time. Please respect our privacy as we grieve the loss of our brother, father, uncle and the man the world knew as DMX. We will share information about his memorial service once details are finalized," his family said in a statement on Friday.