On Thursday, Donald Trump Jr. tweeted a link to a BizPac article decrying the Canadian Broadcasting Corporation (CBC)'s removal of President Trump's cameo from Home Alone 2 during their December airing of the film as "absolutely pathetic." But the CBC has said the television edit they used was compiled years ago.
The article questions whether or not the CBC's choice to remove the cameo was politically motivated. This was a notion repeated by multiple news outlets, including Fox and Friends.
"I think they're actually terrified that people will remember that before he was the new Hitler, he was a beloved mainstream cultural figure," said guest Mark Steyn. "That's who Donald Trump was before he was the new Hitler. I think they're terrified of these little things that will remind people just how deranged his opponents are."
Fox and Friends co-host Ed Henry said that the removal of the cameo was a symptom of "Trump Derangement Syndrome."
But Chuck Thompson, the CBC's head of public affairs, told NBC News that the network's television edit was "done in 2014 when we first acquired the film and before Mr. Trump was elected president."
"As is often the case with feature films adapted for television, Home Alone 2 was edited for time," Thompson told NBC. "The scene with Donald Trump was one of several that were cut from the movie as none of them were integral to the plot."
The television edit used by the CBC runs 8 minutes shorter than its theatrical cut, according to Thompson. It's common for cable or broadcast networks to re-edit movies and reruns of television shows before airing them, either for content or to remove moments that don't move the plot so that additional commercial time may be slotted in.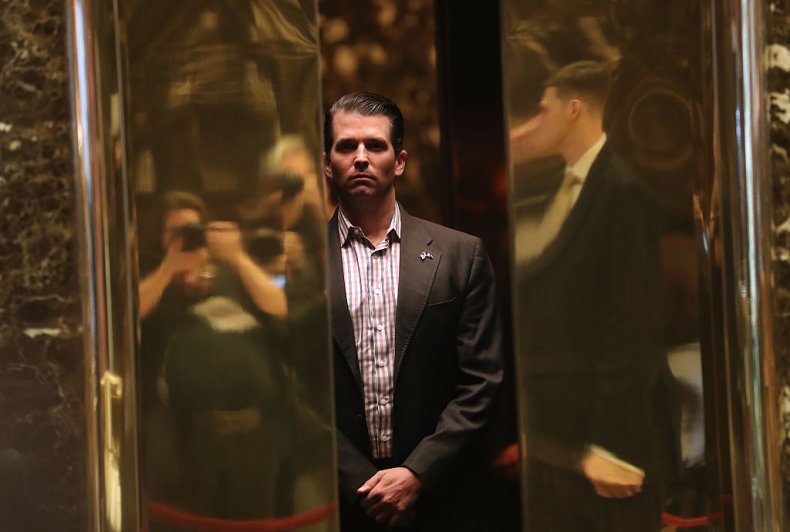 When asked about his cameo in the movie by a serviceman participating in a video conference with the president on Christmas Eve, Trump said, "A lot of people mention it every year, especially around Christmas. It's been a good movie and I was a little bit younger, to put it mildly. And it was an honor to do it."
Trump jokingly replied to a Fox article about the cameo's removal on Thursday by saying "The movie will never be the same! (just kidding)."
In the brief Home Alone 2 cameo, Trump directs Kevin McAllister (played by Macaulay Culkin) to the lobby of the Plaza Hotel, which at the time was owned by President Trump. Home Alone 2 features one of many cameos Trump logged during this time of his life. From 1989 to 2010, he appeared in films as disparate as Ghosts Can't Do It, Little Rascals and Zoolander.