After Dry Year, San Francisco Bay Area Records Inch of Rain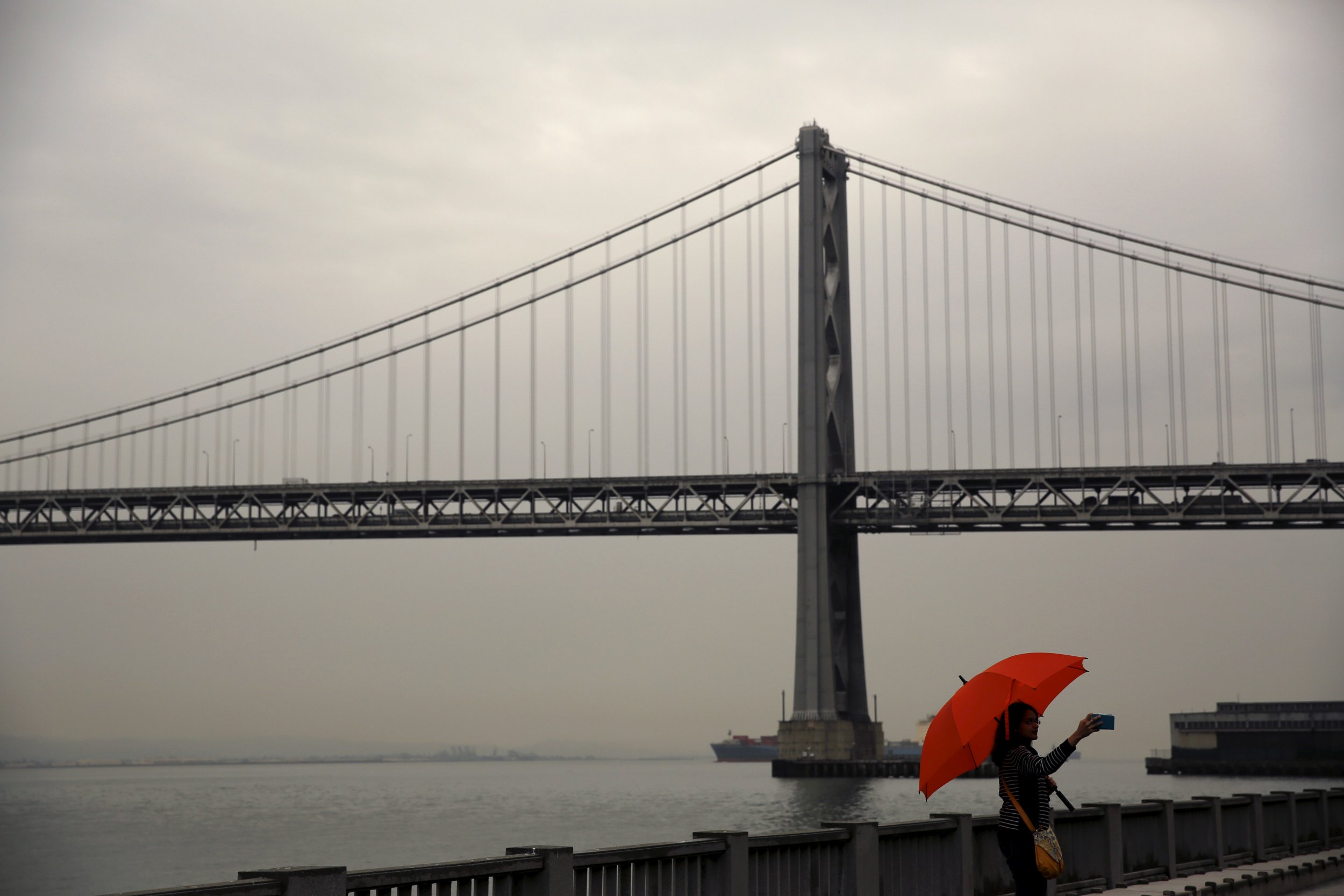 After a long dry spell, the San Francisco Bay Area was hit with rain on Sunday evening into Monday. It was much needed relief for an area of a state dealing with one of the worst droughts in the nation.
Rain totals tallied by the National Weather Service and reviewed by KQED News show 1.19 inches in the Mount Diablo region, 1.12 inches on Vollmer Peak, 1.08 inches in Livermore and 0.96 inches in Redwood City. The Oakland International Airport got a third of an inch, San Francisco International Airport 0.41 of an inch and downtown San Jose 0.83 of an inch.
Seung Lee, a Newsweek reporter in San Francisco, describes the conditions as "paralyzing for the region and its morning commuters." Though California needs the rain, the storm caused traffic chaos across the region:
Flights were delayed about 45 minutes and Bay Area Rapid Transit about 10 minutes. A power outage during the storm cut electricity for several thousand people.
Additional reporting by Seung Lee in San Francisco.