After Endorsing Biden, Rudy Giuliani's Daughter Encourages People to Vote for 'Someone Decent'
After publicly endorsing Democratic nominee Joe Biden for president on Thursday, Rudy Giuliani's daughter Caroline encouraged voters to cast their ballot for "someone decent."
"Please everyone, let's end this election strong. We need to face & start addressing the problems in front of us with someone decent & experienced at the helm. #VoteBidenHarris," she tweeted on Friday.
In another tweet, she wrote "Please vote for @JoeBiden to save this country!!"
Giuliani announced her support for the Democratic presidential nominee in an op-ed published in Vanity Fair titled, "Rudy Giuliani Is My Father. Please, Everyone, Vote for Joe Biden and Kamala Harris." She wrote that while Biden wasn't her first choice, she urged voters to support the former vice president "to end Donald Trump's reign of terror."
"If I, after decades of despair over politics, can engage in our democracy to meet this critical moment, I know you can too," she wrote.
Newsweek reached out to the Biden campaign for comment but did not hear back before publication.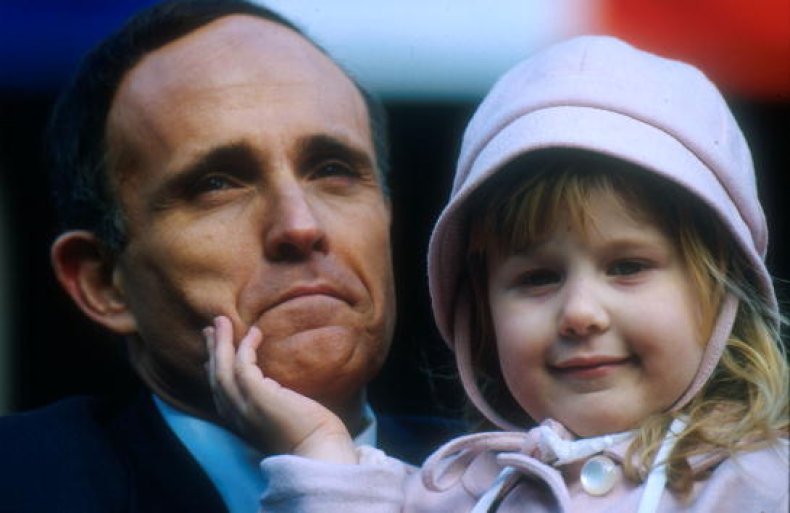 Shortly after the scathing essay slamming her father as "the president's own bulldog," Giuliani appeared on MSNBC's The Rachel Maddow Show to criticize the "mob mentality" around Trump that her father was contributing to.
"It's less about him specifically and more about this mob mentality that has been created and that he's feeding unfortunately," she told Maddow.
"A lot of Trump's egomania—if you look at him four years ago and now, it's gotten exponentially worse, and that's because of that echo chamber of lies," Giuliani said.
Her father has been part of Trump's inner circle throughout Trump's presidency. After supporting his campaign in the 2016 election, Trump hired the former mayor of New York as the his personal attorney in 2018.
Giuliani said she had not spoken to her father since the op-ed was published, but she had been compelled to pen the essay in hopes of reaching voter who also feel disheartened by politics.
"Just looking around, seeing the crisis that our country is in for the last four years, it just felt like an urgent thing to do," she said. "I felt like because of the experiences that I've had in politics and how discouraged I've been by them my whole life, for personal reasons, that I could speak to those people who feel overwhelmed this election because of the toxic climate that Trump has created."
Her father has not responded to her's endorsement of Biden, but he has been actively speaking out against Biden's son Hunter, alleging that their family has been stealing millions of dollars overseas.
An article from the New York Post claiming to publicize emails from the younger Biden came under heavy criticism early this week after many questioned the validity of its reporting.