After Fatally Shooting Man Who Allegedly Placed Loaded Gun Against Wife's Head, Officers Cleared of Wrongdoing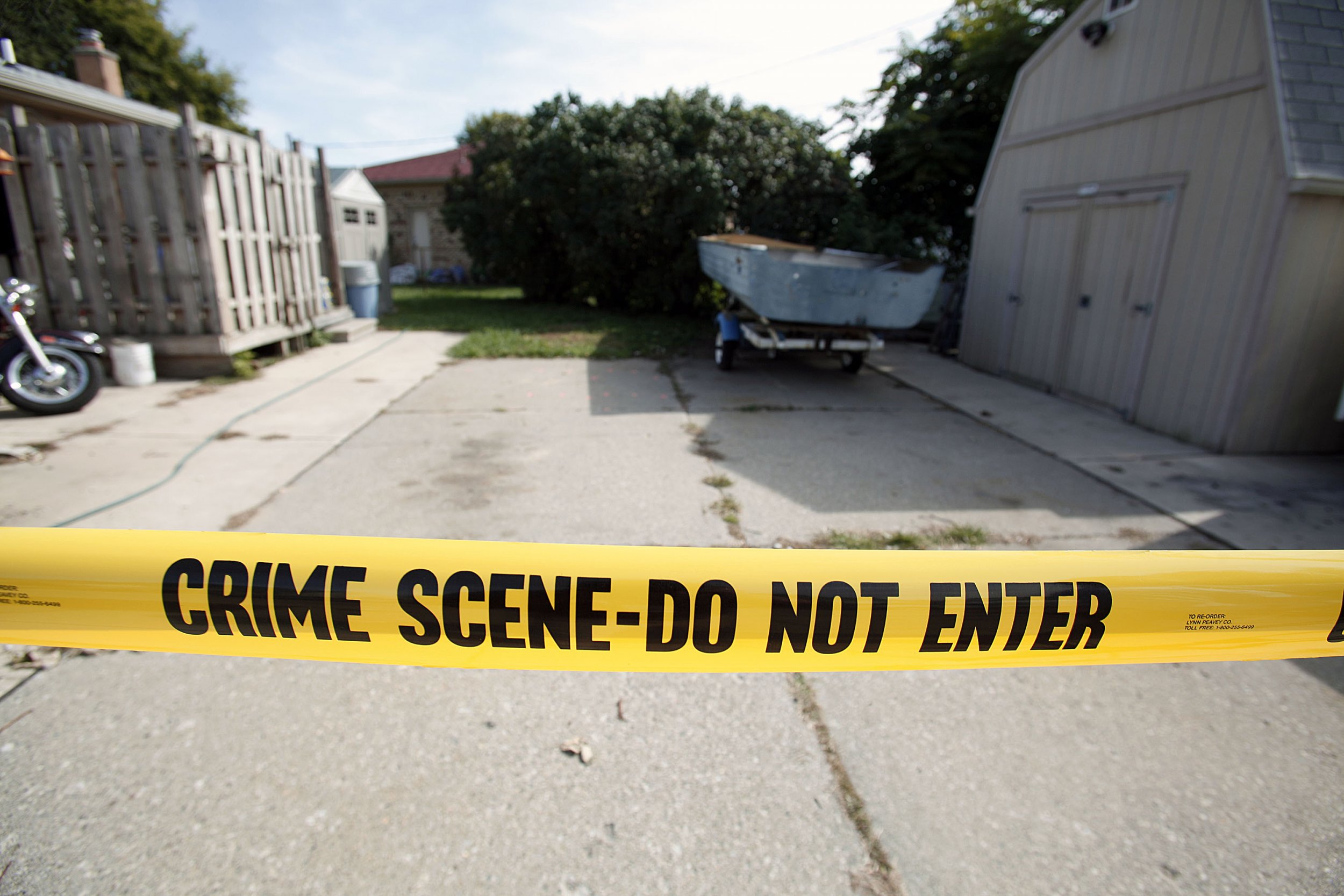 About four months after Michigan police officers fatally shot a man while responding to a call, the county prosecutor cleared the men of any wrongdoing.
On Tuesday, Clare County Prosecuting Attorney Michelle Ambrozaitis delivered her opinion on the shooting of Robert Reid, 42, writing that the victim escalated the situation and officers were legally justified in shooting him. Her decision came after she reviewed various reports, transcripts of a 911 call, interviews and body camera footage from the night of the incident.
Emergency dispatchers received a call from Lisa Williams on the night of November 21, during which, she said her husband, identified as Robert, placed a loaded gun to her head and threatened to shoot her. She added that he was "drunker than hell" and allegedly told her, "you gonna divorce me and take my money I'll kill ya."
Robert, according to Williams, had a garage full of firearms and during the altercation took two firearms that were registered to her out of the bedside table.
Sergeant Aaron Miller, Deputy Steven Sentz, Deputy Ryan Weakman and Deputy Sean Gerbe responded to the scene and saw Robert walk from a camper toward the home with a rifle. He reportedly ignored orders to "drop the gun," opting instead to continue toward the home where Williams was located.
Miller, Sentz and Weakman fired their weapons and after he fell to the ground, Sentz placed him in handcuffs. A search of his person unveiled a handgun, two additional firearms and a knife. The officers administered emergency aid until medics arrived, but Robert was pronounced deceased that evening on the scene.
"He just lost it," Williams later told Miller about Robert and claimed he said, "Oh you wanna call the cops, I'm going to get my AR and I'll be ready, I'll be locked and loaded."
Also present for the altercation was Richard Reid, Robert's relative, who spoke with officers and shared that Robert told him the police were coming and he "was going to die tonight" because he wasn't going to let the officers "take his place.
An autopsy report revealed that Robert was shot 15 times and that his blood alcohol content was more than three times over the legal limit.
Ambrozaitis reasoned that the officers determined Robert was an "immediate danger" and "deadly threat" to Williams and themselves, deciding that officers acted in proper defense when they shot him.
"As such the officers were legally justified in shooting Robert during the course of their duties to apprehend and arrest him," Ambrozaitis wrote.
Given her decision, no charges will be filed against the officers involved. In December, after an internal investigation by the Michigan State Police, they were permitted to return to work.