After Fleeing Afghanistan, I Know the Value of Refugee Admissions | Opinion
As a girl growing up in Afghanistan, I cherished the midwives in villages across the country.
They were self-taught and well-respected community leaders. These women provide emergency medical care in a country with one of the highest maternal mortality rates in the world. Their persistence and perseverance ignited a passion within my heart to pursue a career in medicine. As a teenager, I watched a woman bleed out during delivery, losing her life in the process. I wondered whether the outcome could have been different if the midwife had medical training. At that moment, I vowed to spare others the same fate.
I began pursuing medical training in Afghanistan in the hopes of becoming an obstetrician and gynecologist (OB-GYN). In the course of my studies, my work promoting women's rights, sexual and reproductive health for women and simply being educated got me in trouble with extremists and left me with no option but to flee my country. At 24 years old I made an asylum claim to seek safety in the United States. This year, I finally got my green card, at age 29.
The International Rescue Committee (IRC) helped me bring stability into my new life in Sacramento, California. Now, with all of my family still in Afghanistan, I have thrown myself into the long process of earning the new credentials I need to rebuild my career and become certified in the medical field. I became an EKG-certified technician and phlebotomist by the end of the program for which I received a scholarship from the International Rescue Committee.
I currently supervise a mobile COVID-19 vaccination site, providing vaccines to low-income adults in the Sacramento area. We also go into hard-to-reach places and check on the homeless population in our county, offering services such as primary and wound care if needed. There I put in long hours—sometimes administering hundreds of vaccines per day—while taking classes and preparing applications to get my credentials. The majority of the people we serve do not have health insurance, or are underinsured and there is often a long line for vaccines once I get to work in the morning.
Even though I am a foreign medical graduate, I am restricted from using my skills to the fullest. I have taken on new challenges and responsibilities to collaborate with my team members through mobile COVID testing and now vaccination. One of my personal priorities this year is to educate and advocate for COVID-19 vaccines. I was also chosen to be a board member for the National Resource Center for Refugees, Immigrants, and Migrants (NRC-RIM) at the University of Minnesota, which is funded by the Centers for Disease Control and Prevention (CDC). We are currently focused on raising awareness of the virus and the vaccine in refugee, immigrant and migrant communities.
I have witnessed the shortages of health care in the United States and how underserved communities experience hardship when adequate care is not available. By doing my part and getting licensed I hope to provide short- and long-term care and education that can increase health equity, decrease disparities and improve health in vulnerable communities.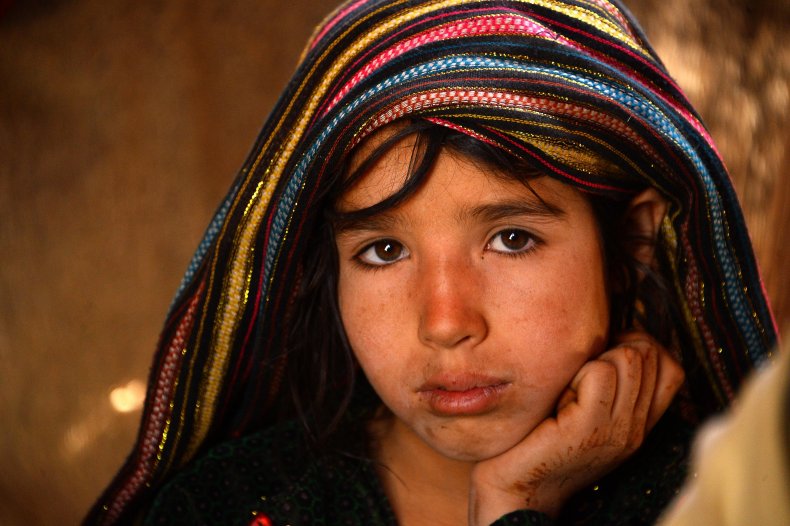 My commitment to provide care is far more significant than the challenges I face daily in the health care system as a foreign medical graduate. I also want to help other former refugees restart their health care journey and work their way up. I returned to IRC as a professional mentor helping doctors and surgeons who have just moved to the U.S.
While I am grateful for the U.S. immigration system and everything they do, as well as my scholarship, life is still not easy by any means. The medical hurdles I have overcome are vast and complicated, and most people like me do not get these kinds of opportunities.
I haven't seen my family for over five years. Every time I check my social media to see what is happening in Afghanistan, I see that there has been an explosion or attack in the city where my parents and siblings live. I consider myself blessed to have been resettled in the United States as an asylee. Saving lives has always been a passion in my life, inspired by the persistence and perseverance of the self-taught midwives doing just that in Afghanistan who inspired me as a little girl. They ignited a passion in my heart to help others.
I know that increased refugee admissions are also life-saving. This is why it is so important that President Biden implement a refugee cap of 125,000 next year—double the current ceiling—to save lives and change even more futures for the better. People like me, who have been given a chance to live in the United States after facing so much hardship, want to pay it forward, especially with a spirit of resolve and entrepreneurship. That is most needed now, during a global pandemic, than ever.
The author, who has remained anonymous to protect her from Taliban reprisals, is a doctor and asylee.
The views expressed in this article are the writer's own.