After Florida Shooting, West Virginia Governor Jokes To Teachers: 'Nobody's Going To Shoot At Me, Right?'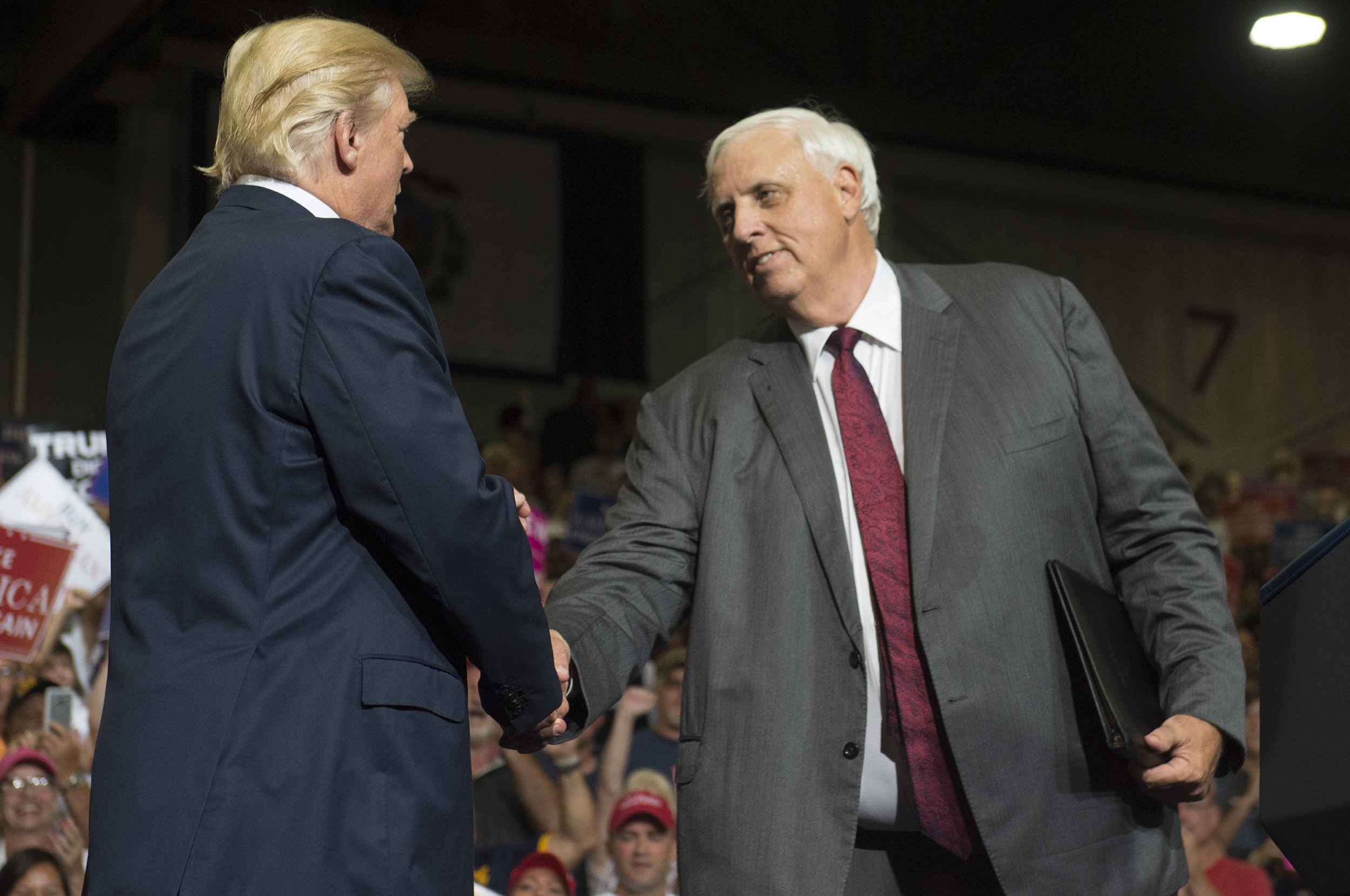 West Virginia's governor has provoked outrage after he opened a speech at a local high school by making a joke about getting shot, just two weeks after the school shooting in Parkland, Florida, claimed 17 lives.
"Okay, everybody. Nobody's going to shoot at me or anything, are you?" Republican Governor Jim Justice was caught on tape asking a crowd of teachers, who are currently on a statewide strike, at a town hall meeting held at Spring Mills High School.
The audience can be heard responding negatively to the joke, before Justice adds: "Okay, you don't have to promise."
Jess Spring, a middle school PE teacher who captured and shared video of Justice's comments to Facebook told TPM she was "shocked and saddened" by the governor's "choice of words when the country is still reeling from the Florida school shooting."
Seventeen students and teachers were killed, and at least 14 others were injured, in the February 14 shooting at Marjory Stoneman Douglas High School, which has reignited national debate on gun control.
Spring's video has been viewed at least 82,000 times since she shared it on the social media platform Monday evening.
The teacher wasn't alone in condemning Justice over the comments, with dozens of people hitting out at the governor.
"What a moronic thing to say. How out of touch can he be?" one wrote.
"I hope my fellow West Virginians please don't let him back in office ever again!" another said.
Justice, who was elected in November 2016, announced at a campaign-style rally with President Donald Trump last August that he would be switching parties from Democrat to Republican.
While his current stance on gun control is not clear, the governor appears to have spoken out in support of tighter regulations in the past.
In a video shared on YouTube in October 2016, Justice can be heard saying that while he loves to hunt, "I can't get real comfortable with the fact that we're just going to have any and everybody in the world just carrying a gun."
"Nobody supports guns probably more than me," Justice adds. "I'm a real believer in the Second Amendment, don't get me wrong. But to just say that John Doe can go get a gun and do whatever he wants with no training whatsoever, no nothing... I don't know how I can be comfortable with that."
The governor was meeting with striking teachers at Spring Mills High School as part of a series of town halls, telling striking educators they "need to get back in the classroom."
Read more: Trump called the Florida shooting a 'setback' while 'the country is doing so well'
West Virginia teachers have been on strike since Thursday, after the governor offered them a two percent pay increase starting this summer, to be followed by one percent increases in 2020 and 2021.
Teachers have said the increase is not enough to cover their rising costs of living, with many reporting that they are living paycheck-to-paycheck and others saying they have had to take on second jobs to support themselves.
In a tweet following the town hall, Justice wrote: "No matter what you ask, I'm going to tell you the truth," the governor also said. "I'm not going to tell you what a politician would say, I'm going to tell you the truth."