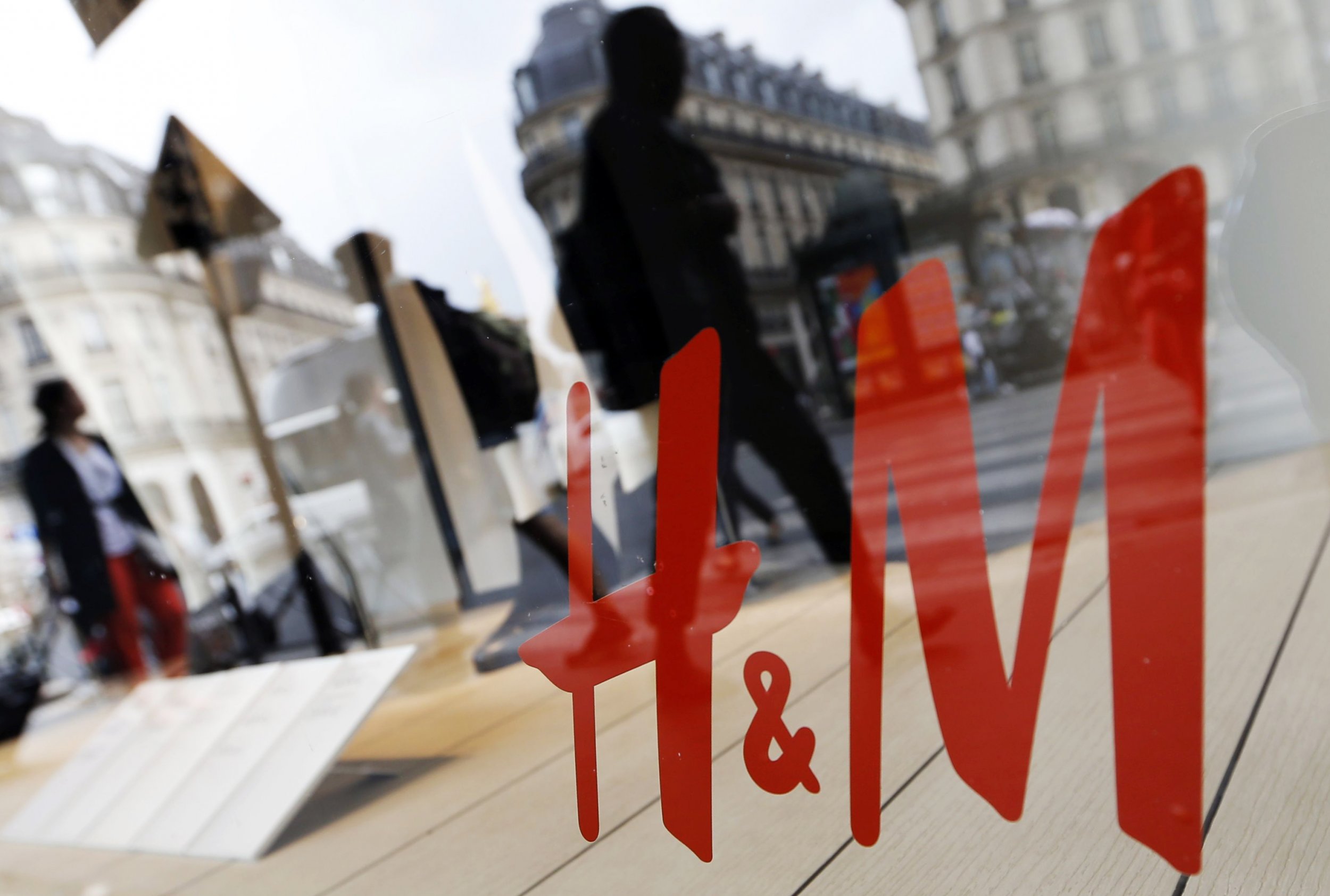 If you weren't in line hours ago or one of the lucky few online to shop the collection, you're out of luck when it comes to buying pieces from the long-awaited H&M collaboration with Balmain.
A luxury designer often worn by the Kardashian and Jenner women, Balmain is usually well out of budget for the normal dress enthusiast. H&M's line wasn't quite cheap—$649 dresses and $299 backpacks—but it was considerably less than the Balmain standard.
Those who tried to shop the collection online were often met with this screen:
The collection went live at 8 a.m. EST on Friday but shoppers were in line long before then. Some people camped out overnight (and brought wine):
H&M fielded customer service inquires on social media, replying to dozens of Balmain-hungry shoppers in several languages on Twitter.
This H&M line was already more expensive than collaborations it had done in the past, in part because of the materials used. Ann-Sofie Johansson, creative advisor for H&M, said the line used hand-sewn beads on dresses, and therefore it was a better value for one's money than might be expected at over $500 for an article of clothing.
Prices were well above $500 on eBay. By 9:30 a.m., there were almost 1,000 listings of the already (or nearly) sold out collection on eBay. Prices went as high as $2,150 for a women's leather jacket that retailed for $399.
Such reselling has happened in the past, most recently with the Lilly Pulitzer for Target collection. Collaborating brands do their best to prevent this by limiting the number of items people can purchase. Nonetheless, these coveted items always seem to end up on eBay.