After Forcing Toyota U-Turn, Lincoln Project Warns Other Corporate Political Donors
After the Lincoln Project released an ad targeting Toyota for its political donations to lawmakers who voted to overturn the 2020 presidential election results, Toyota announced Thursday it would halt those contributions. Now, the Lincoln Project is putting other corporate political donors on warning.
After their targeted ad proved successful in reversing Toyota's contributions after less than one day of airing, the organization is primed to take on its next corporate target.
A Lincoln Project spokesperson was clear Thursday that the organization planned to continue its strategy of shining light on companies' controversial political donations.
"Toyota made the right choice today. They put democracy ahead of transactional politics," said RC Di Mezzo. "We hope that the rest of Corporate America will follow their lead — we'll be there to make sure of it. We're just getting warmed up."
In response to questions regarding what future corporations may be targeted, Di Mezzo told Newsweek, "All I can say is we're just getting started."
Earlier on Thursday, The Lincoln Project announced that they planned a series of ads aimed at corporations, starting with Toyota, that had given contributions to members of Congress who voted against certifying then-candidate Joe Biden as the winner in certain states.
"Why would Toyota support politicians who try to overthrow the very system that's been so profitable for them?" a narrator in the ad said. "Toyota has given more money than any company to the seditious politicians who voted to overturn the election results."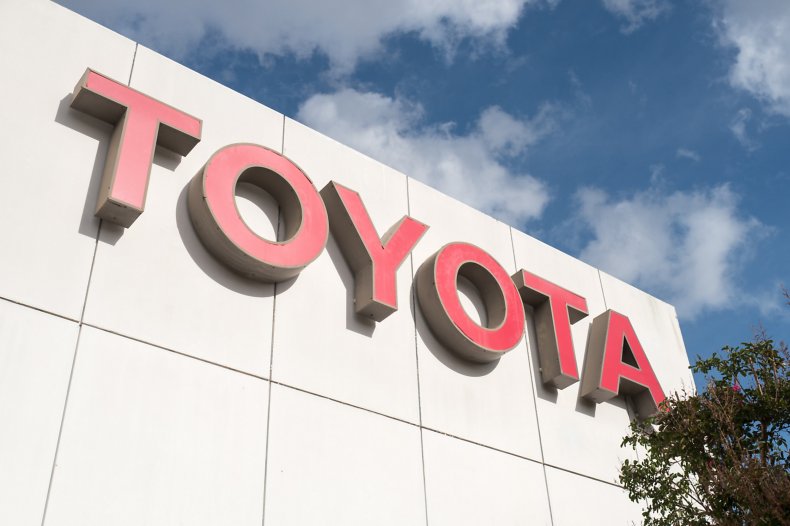 Axios reported in June that Toyota gave a total of $56,000 to 37 of the 147 Republicans who voted against Biden's electoral certification. They also stated it was the most any company directly contributed to lawmakers who opposed Biden's certification. Other companies on Axios' list include Koch Industries with six donations, Cubic Corp. with eight and Applied Research Associates Inc. with six donations.
Toyota gained negative media attention and initially defended their donations, with a spokesperson saying "We do not believe it is appropriate to judge members of Congress solely based on their votes on the electoral certification."
However, following the Lincoln Project's apparently successful advertising strategy, the company has changed its position.
"We understand the PAC decision to support select members of Congress who contested the results troubled some stakeholders," the automaker said in a statement on Thursday. "We are actively listening to our stakeholders and, at this time, we have decided to stop contributing to members of Congress who contested the certification of certain states in the 2020 election."
The Lincoln Project was originally founded by Never-Trumper Republicans to help defeat former President Donald Trump's bid for re-election.