After GameStop Debacle, Robinhood Faces Uncertain Public Offering
The popular stock trading app Robinhood came under fire at the end of January for restricting users' ability to purchase certain highly volatile stocks like GameStop and AMC. While founder and CEO Vladimir Tenev has claimed the sudden surge in trading caused certain security deposit requirements to go up in smoke, the halt in trading was an undeniable factor in killing momentum for the unicorn stocks backed by retail Reddit investors.
The blow to Robinhood's reputation couldn't have come at a worse time, as the company is planning an IPO sometime in early 2021. Prior to its trade restriction debacle, Robinhood had become one of the fastest growing trading platforms in the world, with increasing users and revenue attracting big players and partnerships. With the plan for Robinhood to go public reportedly still active, will a huge misstep with its crucial base of retail investors be enough to offset years of momentum and growth?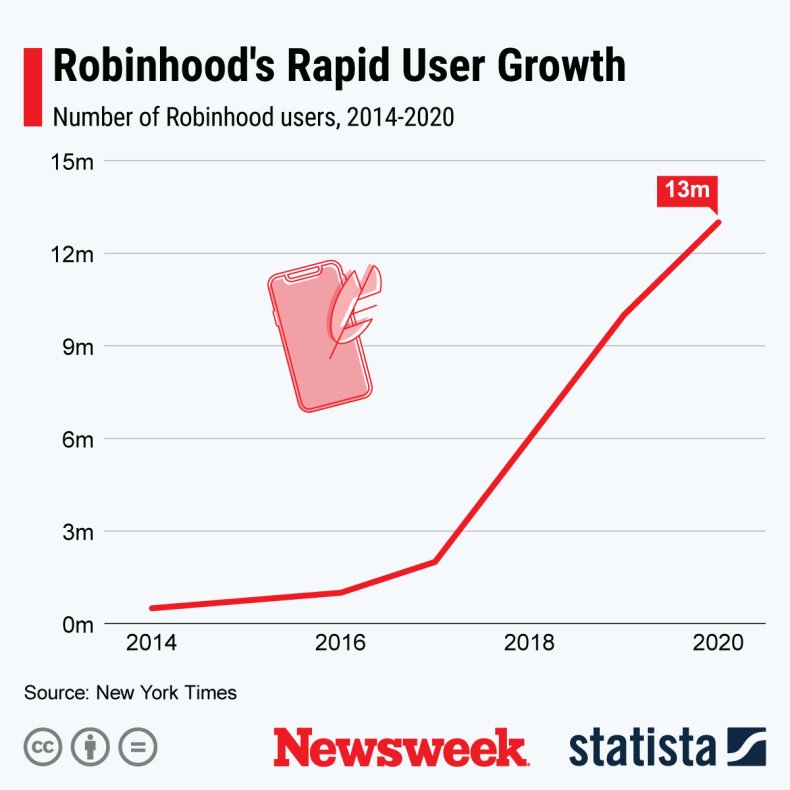 Since 2014, Robinhood's growth in users has been nearly exponential, rising to 13 million as of October of last year. That number undoubtedly rose even higher heading into 2021 with a boom in retail investors driving unique stocks. Robinhood's quick growth can be best explained by its revolution in providing a simple, aesthetic app catered to attracting new, small-scale investors to the hectic world of stock trading. The solid economic growth over the past decade, prior to COVID-19, has also aided in boosting curiosity about investing.
Over the years, Robinhood has added new features like options trading and cryptocurrency trading in efforts to compete with both traditional digital brokers and new crypto trading services. Partnerships with financial services giants like Citadel Securities have helped it stay competitive and monetize its enormous user base. Companies like Citadel pay fees to Robinhood in order to access real-time data on stocks users are buying and selling, giving a huge edge in determining stock momentum and predicting trends. This questionable relationship has been on the radar of regulators for some time, and it's been thrust into the spotlight as many claim Citadel played an indirect role in pushing Robinhood to restrict trading.
Whether Robinhood's trading restrictions were well-intentioned or not, the hit to its brand image is already being visualized. In the days during and after Robinhood's share limits and trading halts, digital survey company YouGov recorded a plummeting score for its brand perception index, going from a respectable 6 to an abysmal minus-3 in just a few days. Reddit users who have used Robinhood for years are also more outspoken about leaving the platform, with many posts on the platform suggesting people migrate to other digital brokers.
Robinhood came under fire earlier in 2020 after the death of University of Nebraska student Alex Kearns, who killed himself after mistakenly believing he owed hundreds of thousands of dollars in options bets. The amount owed was apparently an error, however Kearns couldn't contact a human representative with customer service. Many pointed to the simplicity of conducting high-risk trading on Robinhood's platform as a dangerous and predatory system.
Robinhood highlighted a bright, diverse future for retail investing in its new Super Bowl LV ad, aiming to continue attracting new investors as well as reinforce its brand image of fighting for the little guy. Still, an increased focus from regulators and a huge mark against the company after the GameStop surge will be a tough hole to climb out of if Robinhood expects a successful IPO in the near future.