After Gavin Newsom Staves Off Recall, California Officials Announce Reforms to Recall
Following California Governor Gavin Newsom's resounding victory over the Republican-led recall effort, Democrats have moved to overhaul the 110-year-old recall process that can be initiated by gathering signatures from 12 percent of those who voted in the prior election.
Those in favor of reform contend that the process is too easy to initiate and deeply flawed. It involves making two votes: Does one favor recall? And who should replace the recalled governor? Had a majority of voters favored Newsom's recall, the governor would have been ousted.
"Now that the recall is over, I believe it is time to re-evaluate and update California's recall process," state Senator Steve Glazer told reporters. "The voters want to see a more democratic process put in place that keeps elected officials accountable but prevents political gamesmanship of the rules.
"We hope to work with policy experts and stakeholders of different political perspectives on a viable solution that ultimately makes sense for a modern-day California."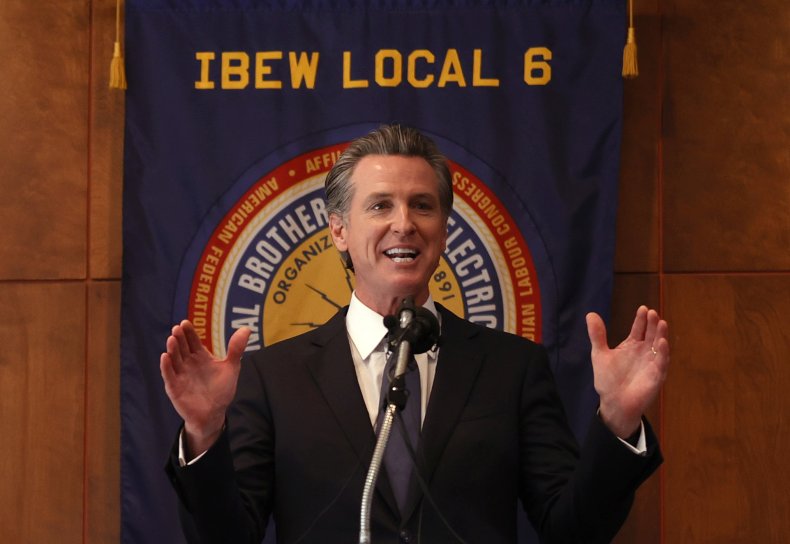 Democrats have argued that a recall can be used as a partisan ploy to depose a popular governor, like Newsom. A Spectrum news poll found 56 percent of respondents approved of the way that Newsom was "handling his job."
As a part of their overhaul, Democrats proposed raising the signature requirement from 12 to 20 percent, the Sacramento Bee reported. Other ideas include having the lieutenant governor automatically replace the recalled governor to avoid partisanship or allowing the recalled governor to run alongside the replacement candidates to prevent someone who received less of the overall vote from taking office.
Any changes to the recall process would occur in 2022. Because the process is part of California's constitution, it would need to be overhauled through a proposed ballot measure. The Bee reported that early polls support such an action. Former Governor Gray Davis, who was recalled in 2003, said it could stave off a future blow to democracy.
"California has dodged a bullet twice," Davis told the Bee. In 2003, he was ousted after 45 percent of Californians voted in favor of keeping him in office. Republican Arnold Schwarzenegger won 49 percent of the votes cast in the replacement ballot," he said.
"At some point they won't dodge the bullet, and a governor will be replaced by someone who had less votes on the same ballot."