With fewer than 50 days until Election Day, President Donald Trump could get a chance to nominate a monumental third justice to the U.S. Supreme Court, following the death of Justice Ruth Bader Ginsburg Friday evening.
Trump was holding a campaign rally in Minnesota as news broke of Ginsburg's death, afterward, he released a statement mourning her passing but not mentioning plans for moving forward.
"A fighter to the end, Justice Ginsburg battled caner, and other very long odds, throughout her remarkable life," Trump said in the statement. "Our thoughts and prayers are with the Ginsburg family and their loved ones through this difficult time. May her memory be a great and magnificant blessing to the world."
But the Trump administration has sent strong signals recently that it would quickly move to add a new justice, given the opportunity.
When Ginsburg announced she was again being treated for cancer, Trump's chief of staff Mark Meadows told reporters that Trump likely would act quickly to replace her if she could no longer serve.
"I can't imagine that if he had a vacancy on the Supreme Court that he would not very quickly make the appointment and look for the Senate to take quick action," Meadows said aboard Air Force One.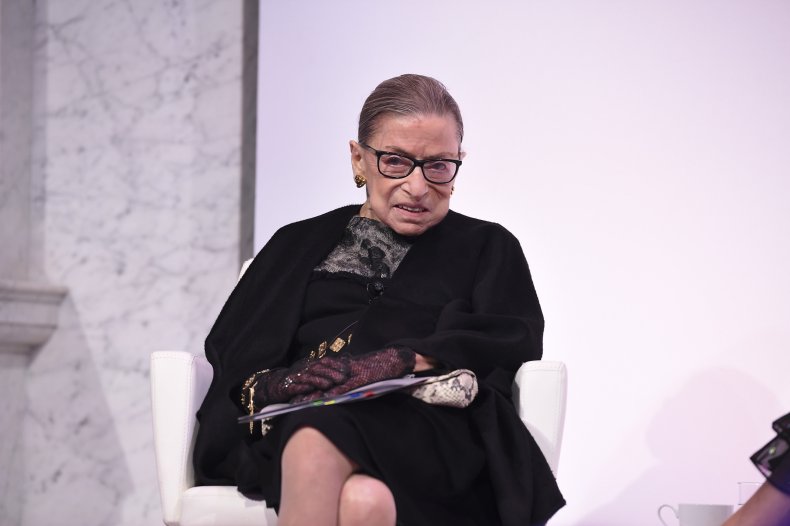 Last week, Trump unveiled his new shortlist for potential nominees, "should there be another vacancy on the Supreme Court during my presidency."
"Unfortunately, there is a growing radical-left movement that rejects the principle of equal treatment under law. If this extreme movement is granted a majority on the Supreme Court, it will fundamentally transform America without a single vote of Congress," Trump told reporters on September 9.
The list includes Republican Sens. Ted Cruz, of Texas; Tom Cotton, of Arkansas; and Josh Hawley, of Missouri, as well as several federal judges who have already received Senate confirmation in the past.
The GOP-controlled U.S. Senate has been strongly aligned with Trump's wishes during his time in office, ushering in the appointment of more than 300 federal judges and approving his two Supreme Court justices to date. The Republican majority also voted to acquit Trump of impeachment charges from the Democrat-led House.
Shortly after the Supreme Court announced Ginsburg's death, Senate Majority Leader Mitch McConnell vowed support for a pending Trump nominee.
"President Trump's nominee will receive a vote on the floor of the United States Senate," he said in a statement to reporters.
President Ronald Reagan, over two terms, appointed four justices to the bench in the 1980s. Every president since, including Trump, has successfully added just two.
Trump is currently locked in a heated campaign against Democratic rival Joe Biden, the former vice president to Barack Obama.
Upon learning of Ginsburg's death Friday night, Biden indicated to reporters that he thinks a replacement should wait until after the presidential inauguration in January.
"There is no doubt—let me clear—that the voters should pick the president and the president should pick the justice for the Senate to consider," he said after arriving at the airport in Newcastle, Delaware after a trip to Minnesota earlier in the day.
McConnell first told supporters in Kentucky in May that he would move to fill a vacancy on the High Court if one came open—a reversal from the position he took when a vacancy came open late in Obama's second term.
McConnell blocked the nomination of Judge Merrick Garland to the Supreme Court after the death of Justice Antonin Scalia in February 2016, citing the election that was nine months away. At the time, he said that he wanted voters to decide whether a Democrat or Republican should have the opportunity to appoint a new justice.
In his statement Friday, McConnell said the election of a GOP majority that has promised to work with Trump makes the situation different from an opposite party confirmation.
"Once again, we will keep our promise," he said.