After GOP Blocks New Evidence, Fox News Says There's No New Information in Trump's Senate Impeachment Trial
After Republicans blocked efforts to introduce new evidence and witnesses to the Senate impeachment trial of President Donald Trump, the enforced inability of Democrats to produce fresh evidence at the trial came under heavy criticism on Fox News.
Senate Republicans nixed several Democratic amendments to trial rules established by Senate Majority Leader Mitch McConnell. Although Fox News hosts and commentators criticized the lack of new evidence as the trial took place, they rarely mentioned why Democrats were unable to present it.
"[The Democratic argument] had nothing to do with actually proving the facts," said former GOP congressman Jason Chaffetz on the Thursday morning edition of Fox and Friends. "There [was] no new evidence and I don't think anything that was offered was persuasive."
Steve Doocy, co-host of the Fox morning panel show, neglected to mention the trial rules as he asked a different guest on the show if Democrats were "losing the audience" by "repeating the same information over and over."
Host Sean Hannity, a close ally of Trump, repeatedly criticized the lack of new evidence and blasted House impeachment manager Rep. Adam Schiff (D-Calif.) during Wednesday night's Hannity.
"We learned absolutely nothing new today. Not one new piece of information," said Hannity. "Instead, we got hours and hours and hours, literally, of the compromised, corrupt, congenital liar Adam Schiff. Wow."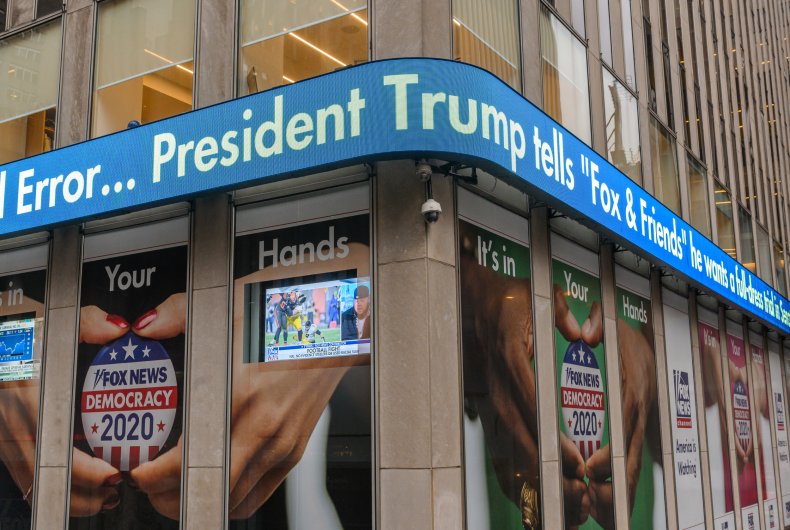 A number of incumbent Republican politicians also appeared on the network making the same point over the course of the week, including senators that voted to block evidence at the trial.
"They're not interested in trying their case. They're not even trying to put on evidence, they don't have any evidence, as has become clear today. This is all about spin," said Sen. Josh Hawley (R-Mo.) on Wednesday's Tucker Carlson Tonight.
Sen. Tom Cotton (R-Ark.) complained that Democrats had relied on "repetitive arguments" because they don't have "strong evidence" that would "speak for itself."
"One thing I've seen as I've listened to these House Democrats the last few days is just how flimsy the evidence is to support their case, based primarily on hearsay," Cotton said. "And again, repeating themselves over and over again, because they don't have the evidence that would just speak for itself."
Sen. Rick Scott (R-Fla.) said the proceedings were "boring" because Democrats were repeating the same evidence used in the House hearings but insisted the trial would be fair during a Wednesday appearance on The Ingraham Angle.
"It's boring. And they're not saying anything new," said Scott. "They'll get a different person to show up, they'll show the same video and say the same thing. I think they've lost everybody including the public on this, but we're going to have a fair trial. I don't know if we'll have witnesses."
It remains unclear whether witnesses will be permitted, although Republicans have largely resisted allowing them so far. The trial will continue Friday, with Democrats likely to wrap up their opening arguments.