I've been thinking a lot about mothers and children, the complex relationships they weave, and how those threads are handed down from generation to generation, like a garment that doesn't quite fit. Inevitably, that led to remembrances of my paternal grandmother.
She was tiny, just over five feet tall. Born in 1918, she had the delicate beauty of the women of that era, those born between the World Wars whose girlhoods traversed the Great Depression. Doe-eyed and slender from their circumstances, yet strong, like lace etched from steel.
She ruled her family of men—brothers, husband, sons—with an iron fist in an extremely stylish glove. My grandfather, an amateur boxer who was rumored to have gone several rounds with Jack Dempsey while serving in the Army, almost always deferred to her. Not because he was cowed: It was as if he recognized a worthy opponent and out of respect, ceded the battle before it began. In return, she cared for them all, waking her brothers for work, cleaning and cooking, raising her sons in a hard-nosed neighborhood of south Boston, nursing my grandfather during his fatal illness.
And yet despite—or perhaps because of—her male-dominated environment, my Nana loved beauty, loved clothes. Her photo album, the Instagram of its day, is filled with pictures of her in gorgeous outfits—as a young teen, a new bride, a mother. Her family is just as well-clothed. My sister and I marvel at the photo of her wedding, her decked out attendants, the gossamer confection that was her gown. How did she—daughter of poor immigrants, whose mother once scrubbed floors at the Ritz Carlton—ever afford it?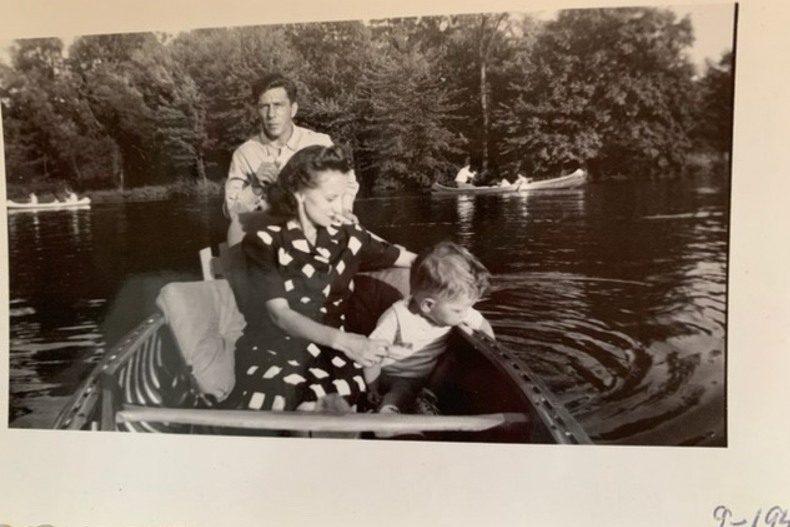 I never thought to ask her when she was alive. Once, though, I did ask her where the dress went.
"I gave it away," she shrugged, ever practical. "Who else could fit into it but me?"
At 5ft 2, I'm closest in size to my Nana, and while her dresses were always too small for me even as a teenager, I do manage, barely, to fit into a handful of her coats. My favorite, a black Persian lamb with a silk lining and a mink collar, was ancient and poorly stored when I received it after her death in 2007.
Still, I wore it to Christmas dinners and concerts until it literally fell apart. I salvaged the lining and the jet buttons and had it made into something I felt more comfortable with, more "me." A wool jacket with a faux fur collar, the original silk lining with her initials like a secret against my heart.
I had the jacket made when I was working on my latest book, weaving together a tale of love not between romantic partners, but between mother and son, grandmother and granddaughter. And now I wear it when I visit my father, who has dementia and has declined enough, after breaking his hip this winter, that he needs a facility with round the clock care.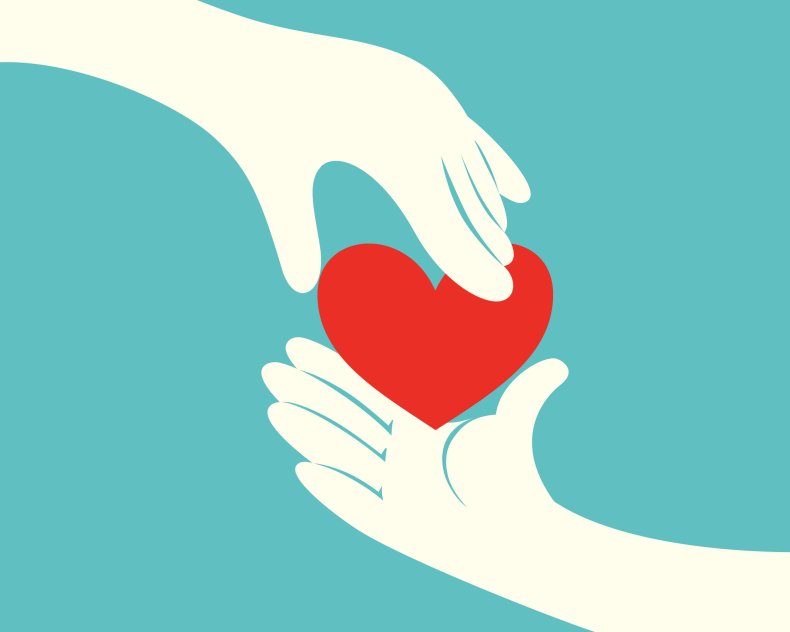 I show him the label with his mother's initials in fancy script, and each time, it's a surprise. We talk about her, how the men in the family trailed after her like sheepish Great Danes behind a mother hen. How she didn't suffer fools gladly—or at all—but was the first to reach out to a relative in need, with a phone call or some home-baked bread or a five-dollar bill and an encouraging note.
You cared for those you loved, she told me, those who were your blood, even if you might not really like them at that moment.
On nights when I don't mention my grandmother, my father frequently will ask if I've spoken with her. I always assure him that I have, and that she is well. It doesn't feel like a lie. I think of her so often these days that she's alive in my memories—of how she lost two siblings to influenza, how she survived an abusive stepfather, of how, when she was pregnant with my father, my grandfather was away in the war and like so many women she didn't know when or if he'd return. Unable to drive, she took herself to the hospital in a cab. I still can't imagine how she, with hips as delicate as bird bones, birthed my dad.
When we leaf through the photo album, it's clear he too was carefully outfitted. In one picture, he's in a miniature overcoat, fedora hat atop his head, sunglasses shielding his eyes. In another, he's wearing suspenders and a button-down, shoes polished so well that even in the black and white picture, they gleam.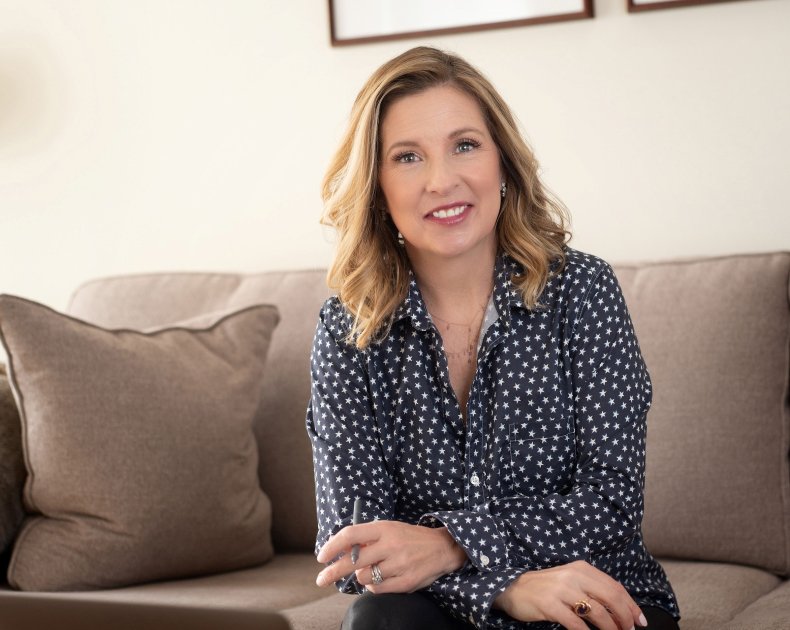 I visit my dad often, and each visit is an echo of the last. We go out for ice cream, and at the first taste he returns to childhood. "This is delicious," he says to me, eyes wide, as if it is the first time he's tasted it. Which, I suppose, it is.
When I help him get ready for bed, he lifts his hands over his head for me to pull his t-shirt off. His skin beneath his clothes is white and soft as if belonging to the baby he once was. He stands perfectly still, letting me button up his pajamas, holding out his wrists for me to roll the cuffs until I get the creases as sharp as he likes them.
My grandmother did this for him once, I am certain. I remember her doing it for me.
I lead him to bed, pull back the covers and tuck him in. I kiss him on the forehead, tell him I love him, wish him sweet dreams.
"Will I see you in the morning?" he asks, voice sleepy.
"Yes," I assure him, another lie. In moments, he is asleep, and I sit in the dark, listening to him breathe and thinking of sleepovers at my grandmother's house. I remember waking in the middle of the night, terrified of the dark, only to find her curled like a kitten at the foot of my bed.
And now I am the one who stands over her son as he slips deeper into the twilight land he skirts during the day. I wonder what he dreams of, and if his thoughts are more coherent than his waking hours. If he is a son again there, in that world. If he meets his mother, and she is young, and they laugh together while dressed in their very finest.
I slip on my coat, with its silk lining, the coat I've remade to fit me. I leave my father's room but I carry him with me in its threads, he and my grandmother both.
Liz Michalski is the author of Darling Girl and Evenfall. A former reporter and editor, Liz now crafts articles on human interest, living, and health as a freelance writer. She lives with her family in Massachusetts, where she loves reading fairy tales and sometimes, writing them.
All views expressed in this article are the author's own.