Are Hurricane Harvey Floodwaters Making People Sick? These Wristbands Could Tell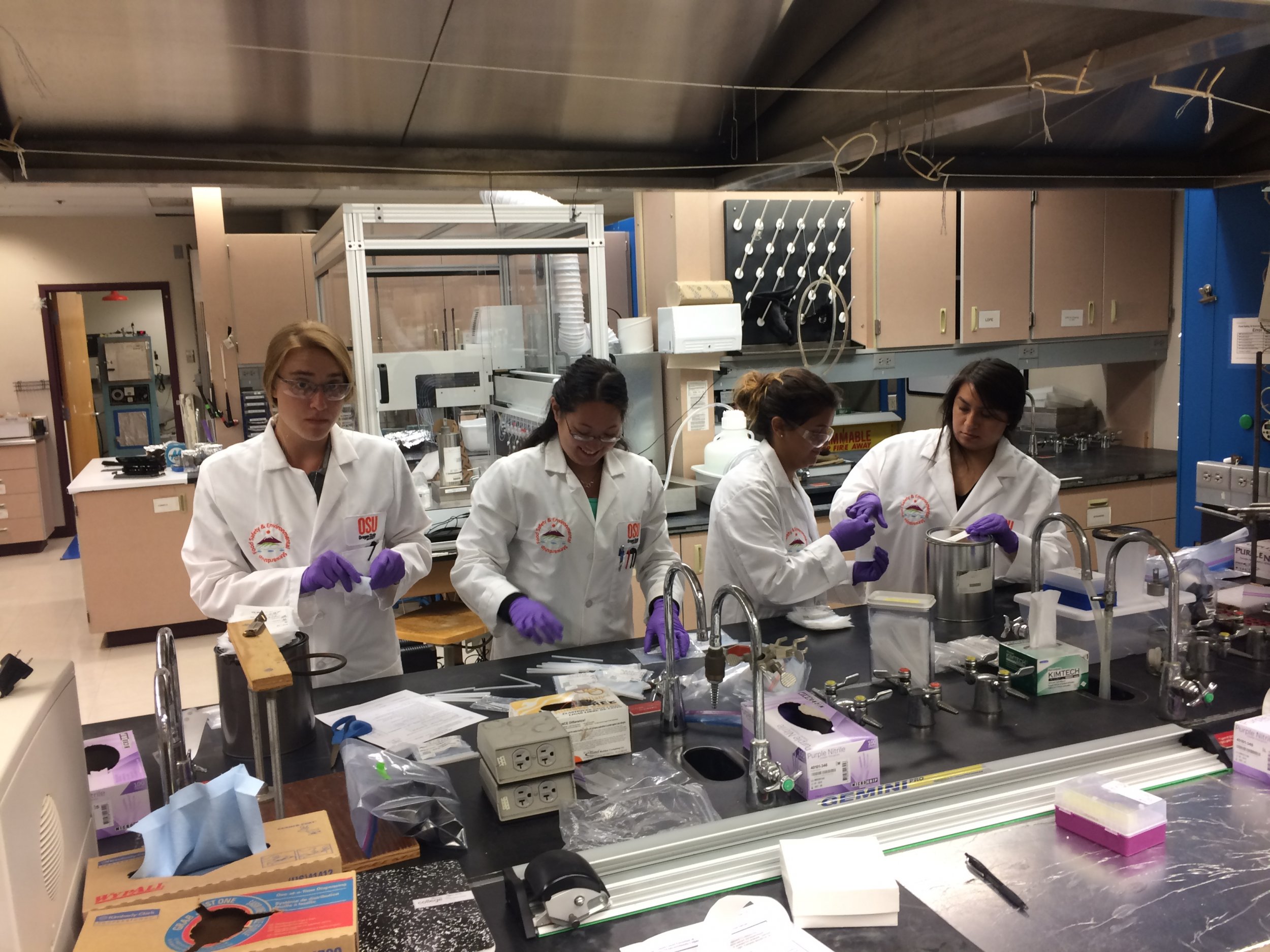 They may look and feel like a Livestrong bracelet, but these wristbands have a serious job to do. A new collaboration to distribute these scientific accessories to Houston residents recovering from Hurricane Harvey could help people avoid chemical contamination after the next big storm.
Nearly 350 wristbands will eventually be distributed to Houston residents, thanks to the efforts of researchers based in Oregon and their partners in Texas, including the Baylor College of Medicine. A final recruitment drive is happening over the weekend.
In a year, participating Houston residents might know if they've been exposed to any chemicals and what chemicals those might be. Orange, black and dark green wristbands have been distributed to people in Baytown, Highlands and Addicks and around the East Houston Community Center, as well as to interested Baylor staff.
"We have no idea what people are exposed to," Melissa Bondy, an epidemiologist who is leading the project at Baylor, tells Newsweek. "How do we manage the next disaster and how do we protect people if we know there are certain chemicals? How do we do things ahead of time to protect them from any of these types of exposures?"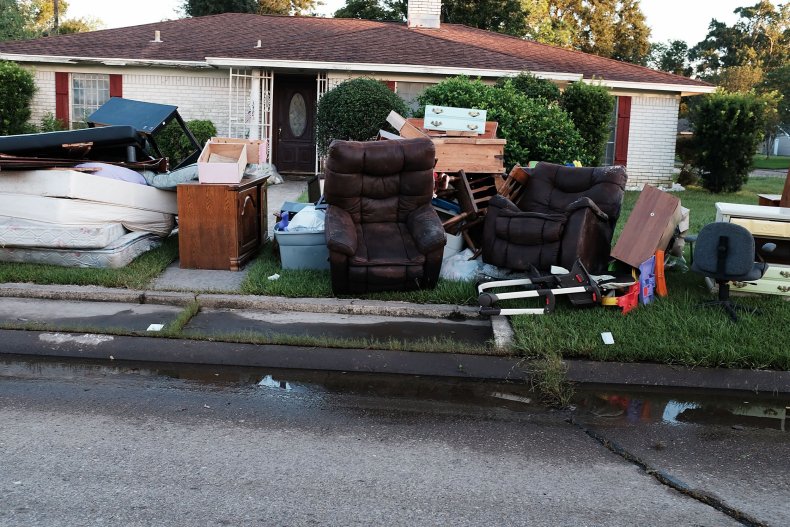 Kim Anderson, an environmental toxicologist at Oregon State University, has been developing the wristbands for years. She and her team have been testing the materials in other disasters, including the Deepwater Horizon oil spill in 2010. But this is the first time they're being put to the test by people in the wake of a disaster.
The wristbands are made of silicone, which acts like "a sponge," Anderson says. The wristbands soak up chemicals—up to 1,528 different ones—including pesticides and flame retardants. These chemicals are bio-available, which means they could be absorbed through people's skin. (The wristbands can't pick up things like lead or very small particles.)
"If the chemicals are in the air that you're breathing, they absorb that. If you're walking through 6 feet of floodwaters and your hands are in the water, the wristband is absorbing the chemicals in the water that you're walking through," Anderson says.
Initially, Anderson designed necklaces. However, she was concerned that men wouldn't be willing to wear them. Inspiration struck her at a football game. "I saw a lot of the football players wearing wristbands, and I knew we could formulate one in the form of a wristband too."
Along with other scientists, including environmental exposure scientist Julie Herbstman at Columbia's Mailman School of Public Health, Anderson and others have been working to validate the wristbands as a useful scientific tool. Anderson has also started a company to commercialize them.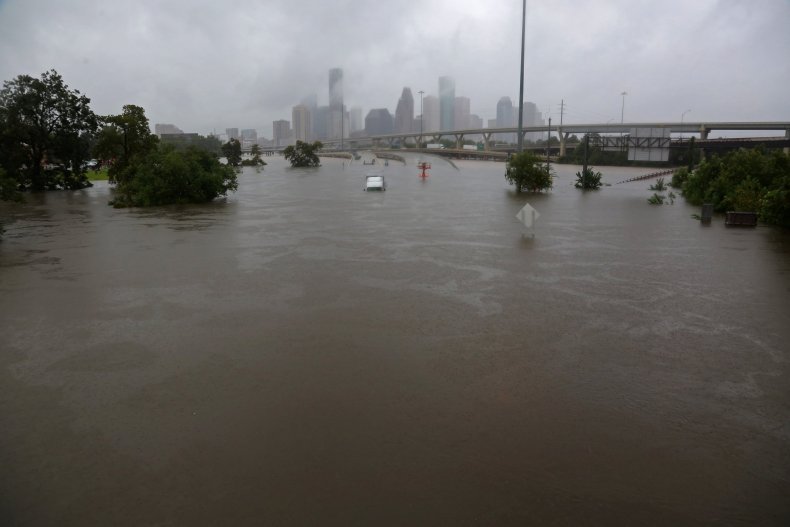 Bondy and the Baylor team are applying for grants to help fund the project in Texas, as is Anderson. But that lack of funding was part of the reason why Anderson couldn't send the bracelets to Florida after Hurricane Irma or Puerto Rico after Hurricane Maria. The more pressing issue, Anderson notes, was the situation itself. Ensuring that people are safe has to come before research projects like this one, she says.
Could any of the chemicals people may have encountered in the floodwaters affect their health? That's what Anderson and Bondy hope to find out. The bracelets will be mailed back to Anderson in Oregon, and her lab will analyze the chemicals each bracelet contains. They'll also be sending out surveys to the people participating over the next year. Those surveys will ask about each person's health, among other things.
Bondy says she expects to be able to deliver groupwide results to study participants in about six months.
Eventually, Anderson hopes she can tell people what, if anything, they were exposed to individually. "Everyone worries. Unfortunately, the media will say 'toxic soup' when they talk about floodwaters. But we don't know," she says. "It scares people. It sure would be nice to know, rather than just hyperbole."