Google To Provide Hurricane Battered Puerto Rico Phone Service By Balloon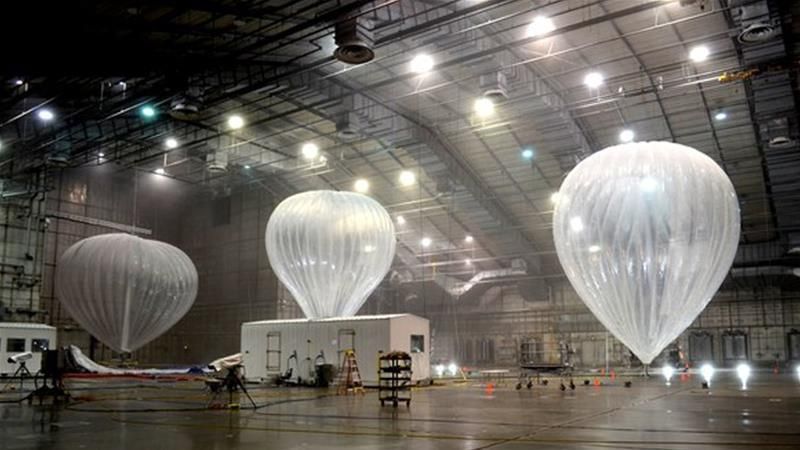 The U.S. on Friday sanctioned Google's bid to use balloons to deliver cell phone service to Puerto Rico after the island was hit by Hurricane Maria.
The U.S. Federal Communications Commission said it had approved the application of Alphabet Inc—the company that runs Google—to provide the service in emergency circumstances.
It came after Ajit Pai, the chairman of the U.S. government body, said on Friday that a Hurricane Recovery Task Force would be created to help the island as well as the British Virgin Islands.
"It is critical that we adopt a coordinated and comprehensive approach to support the rebuilding of communications infrastructure and restoration of communications services," Pai said in a statement.
Alphabet has developed a program named Project Loon that began in 2013 and uses solar-powered balloons to provide internet access to remote areas of the world.
In its application to the government, Alphabet said that it wanted to "support licensed mobile carriers' restoration of limited communications capability."
Google is not the only tech giant that is trying to help in the aftermath of the natural disaster. Elon Musk, the head of Tesla, said on Friday that it would send battery installers to Puerto Rico to help with power shortages.
The hurricane battered the Caribbean island that serves as a U.S. territory with 150 mph winds and killed 34 people.
It also wiped the island of most of its crops, damaged all of its plantations and left its farmers in ruin.
Carlos Flores Ortega, Puerto Rico's secretary of agriculture, told USA Today that the hurricane was the most devastating the territory had ever witnessed.
"Farmers are used to loss, rain, heavy rains and flooding. But in this occasion, we had the worst natural disaster in 100 years on the island," Ortega said, estimating that 80 percent of the country's crops had been lost to the storm.
"There's no plant that can survive 150-mph winds," Flores Ortega said.
President Donald Trump has been criticized for his reaction to the hurricane, with critics saying the government has not done enough to help their fellow Americans in the Caribbean. Many still do not have access to water or power more than two weeks after it landed on the island.
Vice President Mike Pence visited the island on Friday in a bid to reassure those on the island that it will receive federal assistance.
"We have a long way to go," Pence said in comments made at Iglesia Santa Bernardita, a church in eastern San Juan. "President Trump and I know this."