After Impeachment, More than Half of Voters Want Senate to Call Witnesses At Trial, Remove Trump From Office, Poll Says
According to a new Politico/Morning Consult poll, the majority of American voters surveyed want President Donald Trump to be removed from office via a Senate vote—and they also want the Senate trial to call witnesses.
The results say that 51 percent of Americans approve of the Senate removing Trump from office. The poll also showed 52 percent agreeing with the House's impeachment of the president, while 42 percent disapprove.
Meanwhile, 54 percent of those surveyed want senators to call additional witnesses, a measure senate Republicans and Mitch McConnell oppose, but Democrats and independents have said they want.
Along party lines, 66 percent of Democrats want witnesses called, while 51 percent of independents agree. The result among Republicans is more evenly split, with 43 percent wanting witnesses and 39 percent opposing.
Fifty-two percent of those polled believe the president's Ukrainian dealings represented an abuse of power and an attempt to influence the 2020 election, while 38 percent believe he was acting within his power as president.
When asked who should hold the responsibility of removing Trump from office, 41 percent said voters should remove the president, while 43 percent said it was Congress' duty.
As for media representation, 58 percent of those polled say they've heard "a lot" about the impeachment.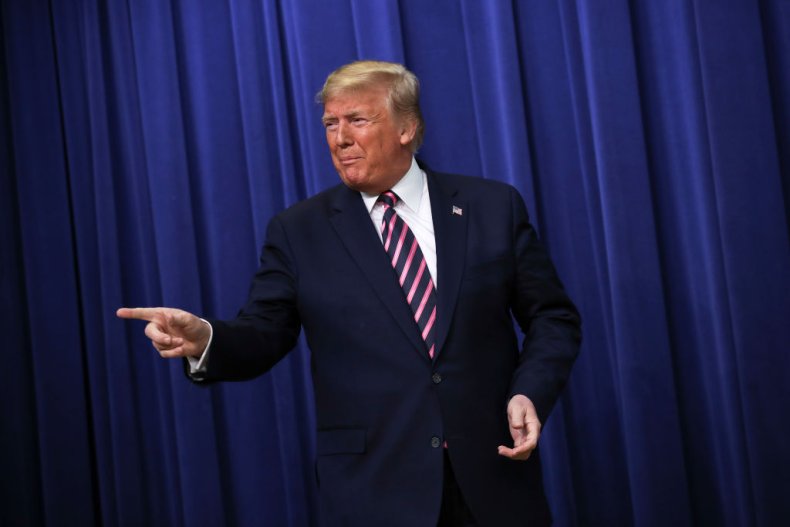 A pre-impeachment vote CNN poll noted that 45 percent of Americans approved of the president being impeached, versus 50 percent in a November poll. When split out by party, 77 percent of Democrats and 5 percent of Republicans agreed with that statement.
The poll showed that 50 percent of those interviewed believed the Senate was unlikely to remove the president.
The president's approval rating stands at 53 percent disapproving of his performance as president and 43 percent approving, according to CNN.
Trump remains under fire for allegedly asking Ukrainian President Volodymyr Zelenskiy to commit to a "quid pro quo" trade with America during a July telephone call. Trump is said to have threatened to withhold military aid that had already been approved by Congress, unless Zelenskiy provided the president with information on the dealings of former Vice President Joe Biden and his son Hunter involving the Ukrainian gas company Burisma.
A whistleblower report by an anonymous individual who described themself as "deeply concerned" about the possibility that the president had abused his position cited the existence of "more than half a dozen officials" who had heard about the call in a report filed August 12, leading to an impeachment inquiry into President Trump's actions during the July phone call.
On Wednesday, Trump became the third American president to face impeachment in the country's history. Trump continues to deny any wrongdoing.
The poll was conducted from December 19 to December 20, and has a three percent plus or minus margin for errors.