After Iowa Caucus Debacle, Trump Campaign Plans Political Ad Slamming Democrats: 'It Was a Clown Show, An Epic Fail'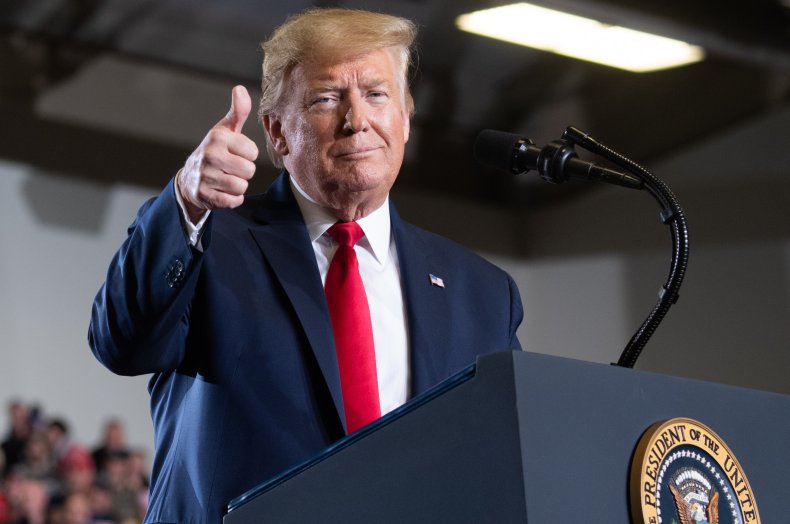 The Trump 2020 campaign watched the Democrat's Iowa train wreck last night "in slack-jawed astonishment," as one senior official put it. The president's opposition had begun its process of finding a candidate to replace him, only to be unable to report a result thanks to "quality control" concerns about the caucus vote. By the early hours of Tuesday morning, the Trump campaign had decided to cut a television ad mocking the Iowa fiasco—contrasting it with Trump's record, a senior campaign official said.
The campaign already had plans to use clips from Tuesday night's State of the Union address in a handful of campaign spots touting what it says are Trump's accomplishments: low unemployment, a strong stock market, the "defeat" of ISIS. Now they will make at least one more, contrasting that record with what they will call the Democrat's "incompetence" in Iowa. "These are the people who tell voters they are smart enough to nationalize health care, eliminate the oil and gas industry, and magically get rid of income inequality—yet they can't even count their own votes in Iowa. You think we're going to do a campaign ad on that? You bet we are," an aide to Trump campaign manager Brad Parscale told Newsweek.
Initial ideas centered around contrasting sound bites from the State of the Union address Tuesday night—which the campaign says will be "relentlessly optimistic"— against clips of cable news anchors on Monday night trying to explain why they had no Iowa results to report. "It was a clown show, an epic fail, and yes, we're going to take the opportunity to point that out," the campaign official said.
Iowa Democrats said they hoped to able to report results by late Tuesday afternoon, and all the candidates had already moved on to New Hampshire, which holds its primary next Tuesday. The Trump campaign believes the wall-to-wall press coverage of the Iowa snafu gives it a chance to capitalize. "The ad writes itself," says the Trump campaign aide. "We have a strong economy, rising wages, trade deals, a stock market at record levels. And you're going to vote for these clowns? Please."