After ISIS Attacks in Paris, U.S. Carries Out Series of Airstrikes in Syria and Iraq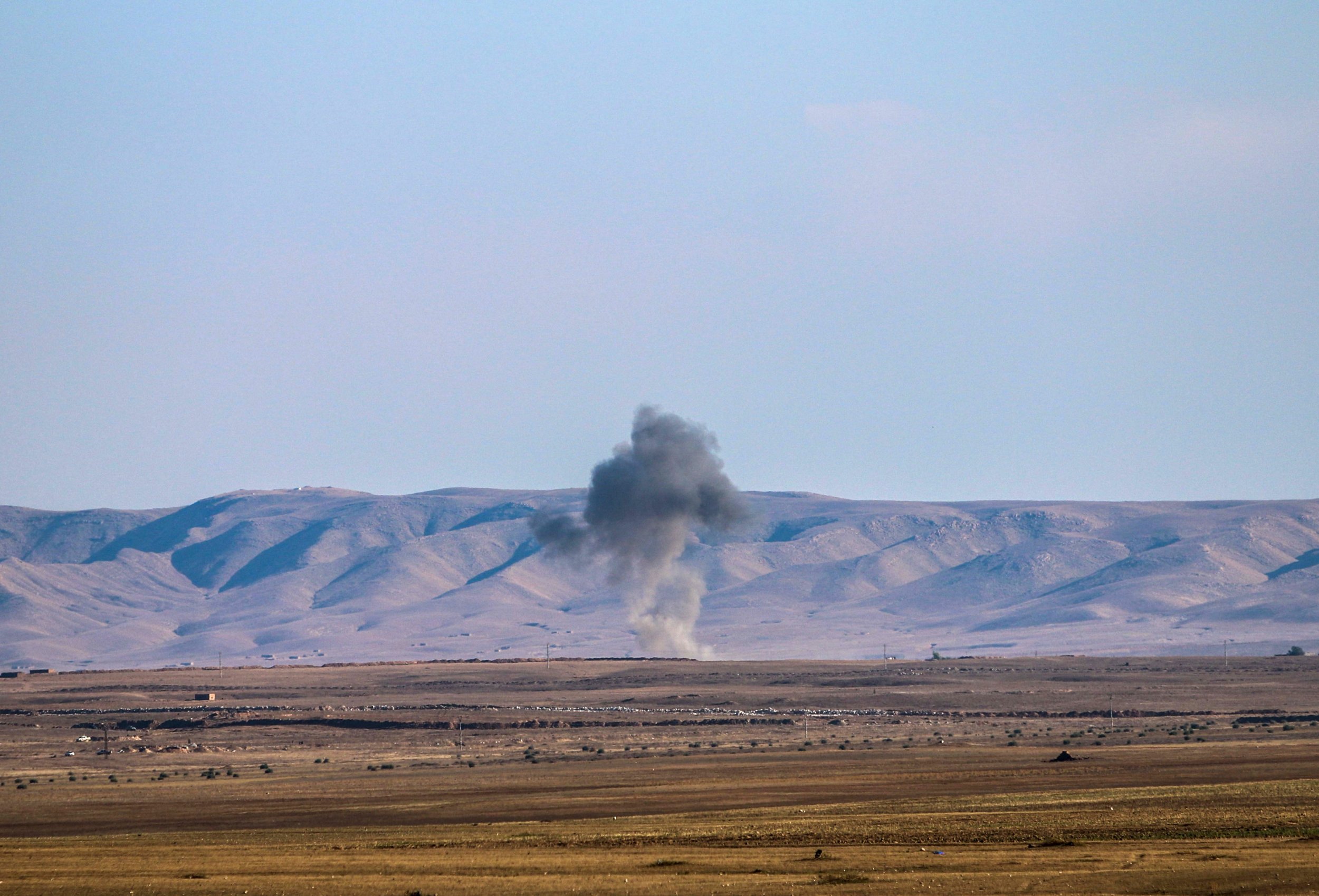 The United States and coalition military forces carried out a series of airstrikes targeting the Islamic State in Syria and Iraq overnight, following a series of deadly attacks by the extremist group in Paris.
In Syria, seven strikes targeted Al Hawl, Raqqa and Mara, hitting five ISIS tactical units, five fighting positions, a building and a vehicle and wounding one Islamic State fighter, who was not identified.
Twenty attacks were carried out in Iraq, targeting the towns of Beiji, Kisiki, Sinjar, Sultan Abdallah, Tal Afar and Ramadi. The nine strikes aimed at Ramadi damaged 16 ISIS buildings and a variety of weapons. Tunnels used by the jihadist group were also hit, as were sniper positions. One ISIS fighter was wounded in the strikes, while another was wounded in the Sinjar attack.
In a statement, the Department of Defense said that the Iraqi government helped to coordinate the strikes, and added, "The destruction of ISIL targets in Syria and Iraq further limits the terrorist group's ability to project terror and conduct operations."
French President Francois Hollande said the Islamic State was responsible for the attacks in Paris which left 127 people dead. "France, because it was foully, disgracefully and violently attacked, will be unforgiving with the barbarians from [ISIS]," the president said, adding within the parameters of the law, France will use "all the necessary means, and on all terrains, inside and outside, in coordination with our allies, who are, themselves, targeted by this terrorist threat."
France is one of the coalition nations with which the United States carries out airstrikes.