After Jehovah's Witnesses Ban, Russia Takes on Scientology With Controversial Arrests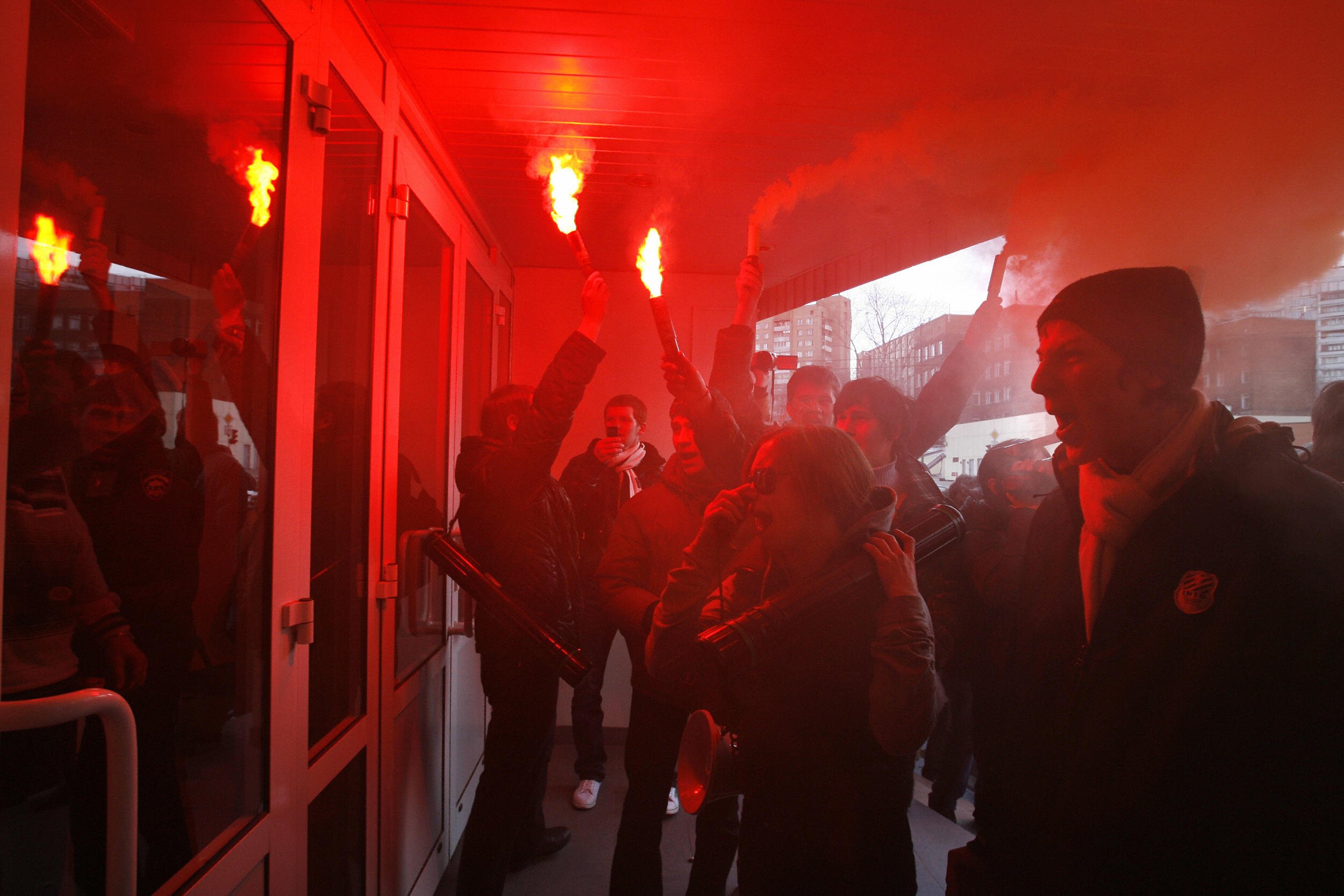 An assemblage of Russia's top human rights activists is pleading with President Vladimir Putin to reverse decisions that threaten the Church of Scientology's existence in Russia.
Lyudmila Alexeyeva—the woman hailed as Russia's "grand dame of human rights"—led the charge in an open letter published by Russian daily newspaper Kommersant on Monday, asking Putin to intervene in the recent arrest of five Scientologists in St. Petersburg.
"The events that occurred in St. Petersburg can seriously harm the reputation of our country, which seems particularly dangerous on the eve of the upcoming campaign for the presidential elections in 2018," the letter read.
Russia's security services raided Scientology headquarters in the country's so-called northern capital this summer, launching a probe into illegal entrepreneurship, extremism and incitement of hatred in June.
"The activities for which senior figures [in the church] ended up in jail are conducted in all Scientologist communities, practicing in different countries in Europe, North and South America, Asia, Australia and Africa," the letter added. Russia's Justice Ministry has turned its attention toward the group's earnings just weeks after outlawing Jehovah's Witnesses, a Christian evangelical movement.
Earlier this year, the United States Commission on International Religious Freedom (USCIRF) labeled Russia a "country of particular concern" when it comes to religious freedom.
The letter highlighted that Putin's role may not be "to defend Scientology" but called on him to "defend the foundations of our constitutional order."
Speaking to Kommersant, Alexeyeva, whom Putin personally visited on her 90th birthday this year, reminisced about the state of civil liberties in Soviet times, when her activism began and atheism was the official state doctrine.
"I am not a very religious person, but I understand that for believers, their faith is just as important as my conviction," she said. "In Soviet times, I defended the right for people to believe, but it seems I have to commit myself to this now as well."