After Juncker, Luxembourg Seeks Tax Gurus' Help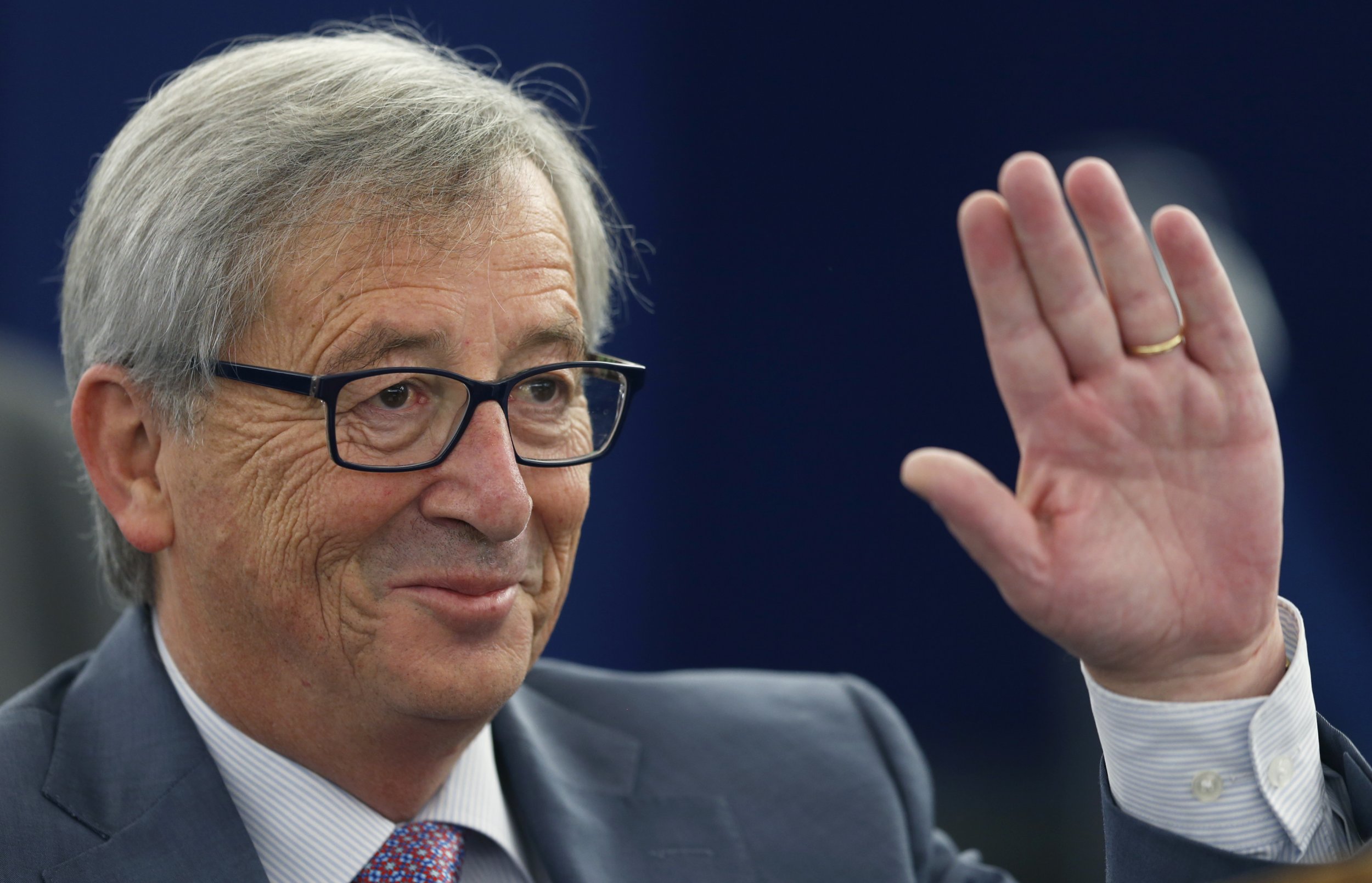 When Jean-Claude Juncker was voted out after two decades running Luxembourg, his victorious rivals were eager not to alienate tax gurus who had helped him make their tiny state rich.
Indeed, so close are some to the new government that Ernst & Young's local boss helped negotiate the coalition deal that saw Xavier Bettel succeed Juncker as prime minister a year ago.
Recent uproar over leaked documents showing how Luxembourg helped global companies avoid tax has clouded Juncker's first weeks as the EU's chief executive and Bettel has promised things will change. Yet links between the country's leaders and global tax consultancies may be closer than ever.
Both parties deny any talk of impropriety and their cooperation seems to worry few of Luxembourg's 240,000 voters.
Alain Kinsch of E&Y told a local newspaper last year while he was acting as a coalition negotiator for Bettel's liberal party that others from the Big Four accounting firms had no need to play such a public political role to have access to ministers:
"If I really wanted to wield any influence, trust me, I wouldn't have chosen this route. I would have kept behind the scenes and would have been able to wield influence differently."
Kinsch and E&Y declined comment for this article.
"Conflict of Interest"
In a rare sound of local dissent on the matter another person involved in those talks said: "To me, there was a clear conflict of interest. It was very obvious the text that was proposed on tax matters was written by (tax accountants)."
Juncker himself has condemned one proposal in the program for a new tax break as too generous to big business. The person involved in the talks also criticized a clause saying the state should retain consultants to advise on administrative reform.
But a spokesman for Bettel, a 41-year-old lawyer who was mayor of the city of Luxembourg until becoming premier last December, said Kinsch played a legitimate, and limited, role.
"We don't see a conflict of interest," the spokesman said. "He was there as a party member and his expertise was wanted during the negotiations. However, he did not dictate policy."
Another tax consultant involved in drawing up the coalition deal also defended politicians taking business advice.
"Luxembourg's government listens to industry experts, just as governments do worldwide," former E&Y CFO Norbert Becker told Reuters. "But what they decide is then completely up to them.
"When the steel crisis came in the 1970s, they had to see how they would feed their people," he noted.
The country now makes a quarter of its national income from finance, compared to an EU average of under five percent - though it remains proud of a steel industry that can still make beams for New York's new One World Trade Center and the ball tips of two in five of every ballpoint pen on the planet.
Profiting from a sovereignty given to it in the 19th century to defuse rival French and German claims on its territory, Luxembourg attracted foreign banks seeking a lightly regulated EU home for offshore Eurodollar funds from the 1960s onward.
"In other countries, things that weren't expressly allowed were forbidden," said Nicolas Mackel, who runs Luxembourg for Finance, a public-private partnership promoting the industry.
"In our view, whatever is not forbidden is worth being considered for its business potential."
Closing Ranks
"Tax rulings", by which officials assured multinationals of advantageous treatment of funds moving through Luxembourg, are the focus of EU investigations and broader foreign outrage after media published "LuxLeaks" documents showing the Big Four - PwC, E&Y, Deloitte and KPMG - brokered such deals for global brands.
The Bettel government notes other countries have similar practices but has now offered to share details of its rulings with other states. It backs calls by Juncker at the EU for more coordination on corporate tax. The EU on Wednesday ordered all 28 states to give it details of their own special tax rulings.
But critics say Luxembourg remains a particular problem.
"Luxembourg has made a national strategy out of picking the pockets of other countries and very aggressively going after every niche they can think of," said Nicholas Shaxson, author of "Treasure Islands", an investigation of corporate tax avoidance.
Yet with GDP per head twice that of Germany or the United States, Luxembourg's new rulers can ill afford to dismantle its financial system. And its people are closing ranks.
Norbert Becker sees foreign aggression: "I see an invisible hand which is interested in attacking Luxembourg and thereby weakening the president of the European Commission," he said.
Juncker's successors avoid criticizing him on tax. Two left-wingers from Dei Lenk are rare critical voices in the 60-seat parliament: "If one state denies another tax income only big corporations and the super-rich benefit," their party said.
But walk through the hilly streets of the historic fortress city, past apartment buildings housing postal addresses for international companies, and it is hard to find many who agree.
Enjoying potato fritters and mulled wine at a Christmas market, teacher Arnaud Hoffmann said Luxemburgers had nothing to be ashamed of: "It's just the other countries that are jealous."