After Kabul Attacks, White House Talks of Extending Evacuation of Allies
White House Press Secretary Jen Psaki has said that even though the U.S. military mission in Afghanistan will officially end on August 31, the U.S. will stay past that deadline to continue helping American and Afghan allies outside of the country.
"We will continue to work to get people out of Afghanistan, even after the 31st," Psaki said in a Thursday press conference. "We will need to coordinate with the Taliban in order to do that."
"I'm not going to label it as a friendship or anything other than continued coordination," Psaki continued. "And we again believe we have a great deal of leverage in order to implement that commitment."
Psaki mentioned that Democratic President Joe Biden meets daily with top leaders from the U.S. Department of Defense to understand the changing situation on the ground and to ask if the military needs additional troops or resources.
However, Psaki didn't say whether the president expects an increase in troops in response to a Thursday terrorist attack on Hamid Karzai International Airport. The attack killed 13 members of the U.S. military service and nearly 60 Afghanistan civilians.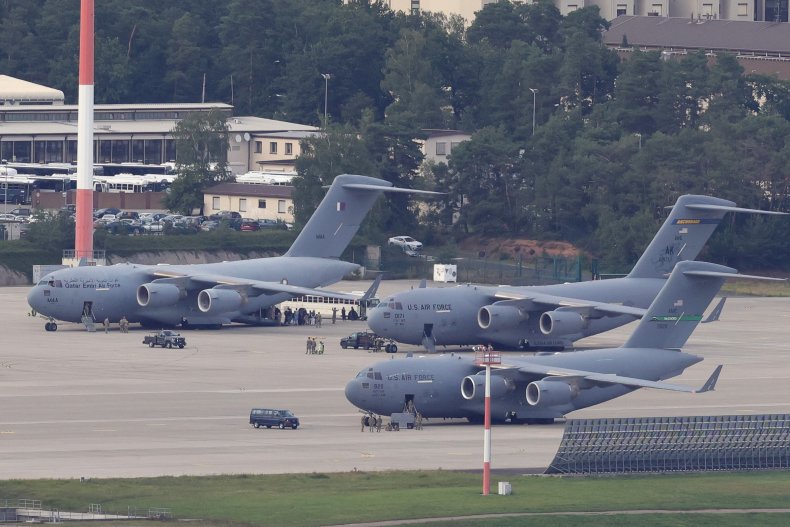 ISIS Khorasan (ISIS-K), a regional branch of the Islamic State terrorist organization, claimed responsibility for the attack. The group's statement warned of additional attacks to come.
On Thursday, Biden's addressed the nation about the attack.
"This is why our mission was designed the way it was designed—to operate under severe stress and attack," Biden said.
"I reiterated to [the U.S. military] today, on three occasions, that they should take the maximum steps necessary to protect our forces on the ground and Kabul," the president continued. "We have so much to do, and the capacity to do it. We just have to remain steadfast."
Because of the United States' coordination with the Taliban, U.S. forces have been able to evacuate more than 104,000 people from the country, Psaki during the Thursday briefing. Psaki deferred to the Department of Defense when asked about the expected timeline for U.S. military forces to remove the rest of their equipment from the country.
The Taliban also condemned the Thursday terrorist attack.
"The Islamic Emirate is very concerned about the security and protection of its people," Taliban spokesperson Zabihullah Mujahid said in a statement shared on Twitter. "The evil circles will be stopped in full force."
The Taliban has pledged to secure the exit of Afghans willing to leave the country up until the August 31 withdrawal deadline set by President Biden.
Newsweek contacted the White House for comment.