After Kanye's Call-Out, Find Out What Meek Mill Actually Believes About Prison Reform
Kanye West just claimed Meek Mill met with his wife, Kim Kardashian West, under the guise of a conversation about their shared mission-prison reform. Regardless of West's take on the reason for their alleged meeting, there is no doubt when it comes to Mill's sincerity regarding the issue.
Tuesday night, The "Stronger" rapper called out Mill in a now-deleted tweet. "They tried to fly in with 2 doctors to 51/50 me I been trying to get divorced since Kim met with Meek at the Warldolf [sic] for 'prison reform," West wrote.
The scenario proposed is not surprising, however outre West's implication may be. Mill's role as a criminal justice advocate is an evolving one. In fact, that he co-launched an entire organization dedicated to freeing people from prison reforming laws and freeing inmates.
Co-chair Mill, along with rapper Jay-Z the REFORM Alliance which boasts a list of well-known businessmen and women like Robert Kraft and co-chair Michael Rubin. The Alliance's aim is to address unjust prison sentences and other reforms.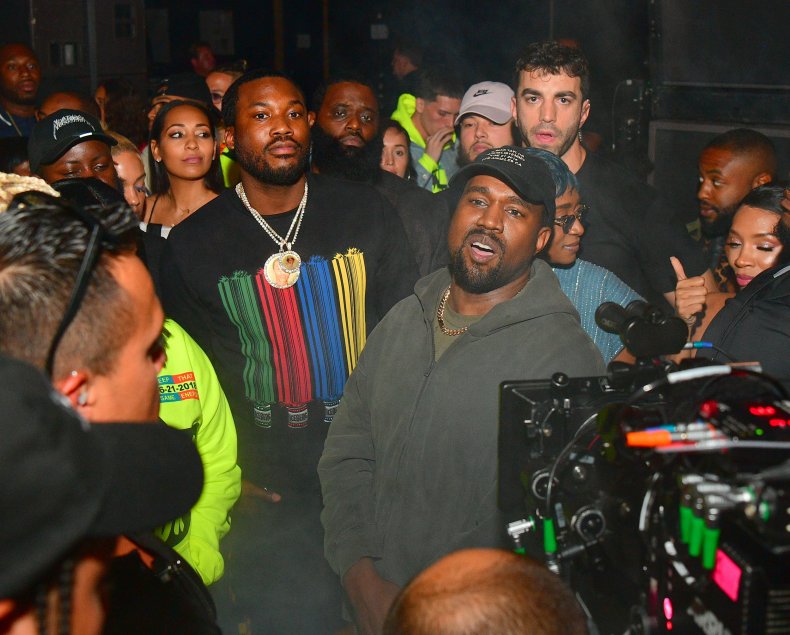 "Our collective disgust with the current state of the American criminal justice system is creating a powerful, growing alliance that spans different backgrounds, industries and political beliefs," REFORM Alliance's website explains. "We are bringing together leaders in business, government, entertainment, sports, technology, art, and culture to give voice to the voiceless. We won't stop until we've changed the laws, policies, and practices that perpetuate the horrific injustice we're seeing in America."
There are a few different ways REFORM Alliance has been stepping up to fight for change. One is directly related to the pandemic. "Back in May 2020, the REFORM Alliance announced that it had received a $10 million donation from Twitter CEO Jack Dorsey's #smartsmall," a REFORM Alliance spokesperson told Newsweek.
"With that donation, REFORM purchased and delivered more than 10 million masks – along with other [personal protective equipment] – to prisons across all 50 states. The goal was to help ensure that the incarcerated population, correctional officers, healthcare workers and personnel working in state, federal and private facilities are protected from COVID-19 exposure. REFORM worked with each state to identify specific PPE needs and allocate them accordingly."
In addition, the organization has been working tirelessly to pass legislation that could potentially free incarcerated inmates, or reform individual state policies. They came close to passing bill SB 2123, which would have "allowed 2,000 incarcerated people to become eligible for parole," the spokesperson explained. One governor, Mississippi's Tate Reeves, vetoed it, and now the REFORM founders are advocating for an override.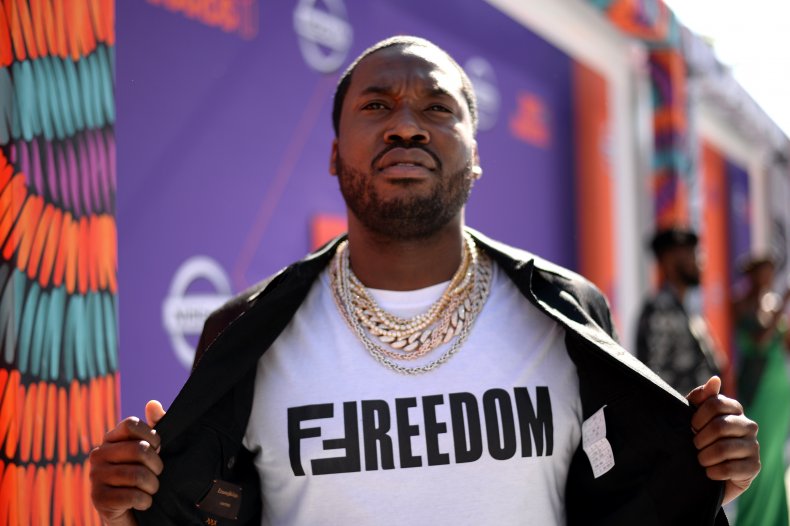 "If it works, it will enable thousands of people in Mississippi prisons to seek parole, reduce prison overcrowding amid the COVID-19 crisis and save taxpayers upwards of $45 million," the spokesperson noted.
Another bill, SB14, just passed unanimously in the Pennsylvania Senate, with the goal of altering Pennsylvania's probation regulations.
REFORM Alliance was inspired by Mill's own arrest. In 2017, the rapper began trending globally when fans and entertainers alike campaigned to #FreeMeek. At the time, he was sentenced for two to four years in prison because he apparently broke a 10-year probation, put in place in 2008. Mill's probation break included him riding a dirt bike, doing wheelies, and getting in a fight in 2017.
Because of public outcries for Mill's extended sentence, he was released from prison when he paid bail after five months. Mill's point of advocacy recognizes that his star power led him to an early release, but not all inmates are so lucky.
"Although Meek had the resources and public platform to fight his case, he and the other founders recognized Meek's case is only one of millions – and that the vast majority of people trapped in the system don't have the resources to fight back," the website states. "After Meek's release, we joined forces and committed to changing mass supervision laws (probation and parole policies) that will have the greatest impact on the largest number of people."
Kardashian West has proven her dedication to the prison reform movement, too. Since 2017, when Kardashian West noticed the story of Alice Marie Johnson on Twitter, she's vocally lobbied for clemency for a list of prisoners she says have been unfairly sentenced.
Johnson was Kardashian West's first success story. In June 2018, the Keeping Up With The Kardashians star successfully convinced President Donald Trump to commute Johnson's sentence, which was once serving life without parole, CNN revealed. Johnson had been convicted on a nonviolent charge regarding her past role in a Memphis drug ring.
Kardashian West, Jay-Z and Mill are on the same page about prison sentences: they've claimed prison time is important, but so is fair sentencing.
"We want to be very clear, if someone commits a crime they should go to jail," Jay-Z explained when announcing REFORM Alliance in a 2019 panel. "But these things are just disproportionate and the whole world knows it."
The reality star, who is currently in law school, had similar thoughts in a 2020 Time interview. "I really do believe that, if people do a crime, they need to do the time," Kardashian West said. "But it's a matter of, what is that fair [amount of] time?"
Newsweek reached out to Mill and Kardashian West for further comment about prison reform but didn't immediately hear back.