After Ken Starr Reportedly Joins President's Legal Team, Video Resurfaces Of Trump Calling Him a 'Lunatic'
Friday on the MSNBC program Andrea Mitchell Reports, host Mitchell showed a clip of Donald Trump before he became president saying that Ken Starr, who acted as independent counsel during the impeachment of President Bill Clinton, was a "lunatic."
Starr has reportedly joined the legal team set to defend Trump during his upcoming impeachment trial.
"I think Ken Starr is a lunatic," Trump said on an episode of The Today Show from October 1999. "I really think that Ken Starr is a disaster. I hated the way the president handled it. It was a long and terrible process. I really think that Ken Starr was terrible."
Newsweek reached out to the White House for comment but did not receive a response in time for publication.
Why Trump would choose Starr for his legal defense team has left some people confused. Chief Washington correspondent for The New York Times told Mitchell that key players who were involved in both the Clinton and the Trump impeachment trials have "flipped sides."
"It's really remarkable to have this Flashback Friday [with] some of the same characters though in different roles, in effect," Baker said.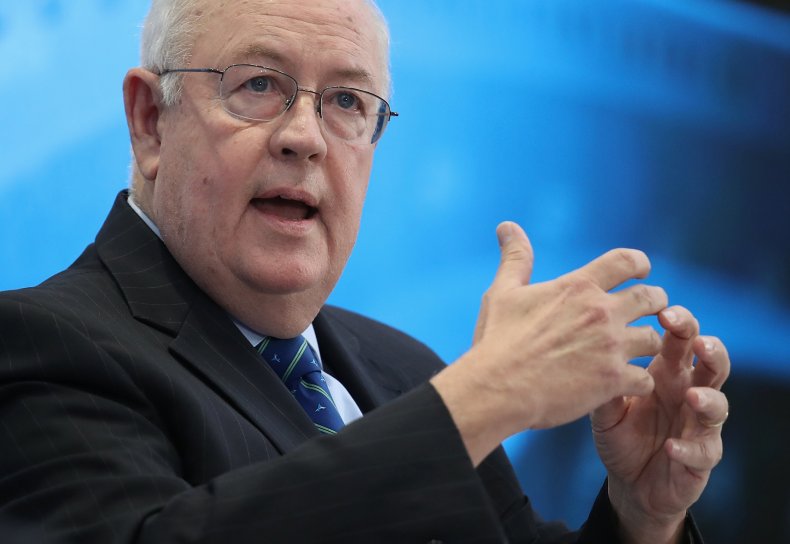 "Two of the managers that were selected this week to prosecute the case against President Trump were Zoe Lofgren and Jerry Nadler, who were two of President Clinton's biggest defenders against impeachment 21 years ago," Baker explained. "Lindsey Graham of course, one of the managers 21 years ago prosecuting President Clinton on the floor of the Senate, today is one of President Trump's most vocal defenders. Senator Chuck Schumer, the Democratic Minority Leader accusing the president, was one of the senators that voted against [impeachment] 21 years ago."
"So it's just a remarkable set of head-spinning developments here," Baker added.
Deputy Editorial Page Editor for The Washington Post Ruth Marcus told Mitchell there were some "significant differences" between Clinton's impeachment trial and Trump's.
"In the Clinton impeachment," Baker said, "we were working from a very extensive record, in fact, one Ken Starr had assembled for us. We had multiple grand jury transcripts, multiple transcripts with interviews including the president himself."
"People knew the facts," Baker continued. "Here, people do not know the facts. Those who called or insisted on witnesses then have a hard time explaining why they're not insisting on witnesses now. But those who were... against witnesses then like Senator Schumer are not necessarily being hypocritical."
Mitchell also spoke with Senator Patrick Leahy, who has been in office long enough to be involved in both Clinton and Trump's impeachment trials. Leahy said the addition of Starr to Trump's legal defense team was a "weird choice."
"I'm looking at it as a former prosecutor, as a lawyer," Leahy said. "I see Kenneth Starr, a man who pushed the weakest impeachment case certainly in my lifetime, and now he's up here to defend the strongest impeachment case in my lifetime. That's their choice, but it's a weird choice."
During the Clinton administration Starr's investigation into Bill and Hillary Clinton's financial dealings, particularly a failed land development commonly known as Whitewater, led to Clinton's impeachment. Starr's investigation also discovered Clinton's sexual misconduct with then-White House intern Monica Lewinsky. Clinton was acquitted by the Senate in February 1999.