Following the not guilty verdict reached in the Kyle Rittenhouse case on Friday, law experts have said that it is likely the AR-15 style gun he used in the incident will be returned to him.
While speaking with Newsweek, Howard Greenberg of the Greenberg Law Firm in New York said "in all likelihood," the rifle would be returned to Rittenhouse following the not guilty verdict.
"Yes, no question about it," Greenberg said when asked again if the rifle will be returned to Rittenhouse.
Greenberg added that evidence is often returned to defendants after a not guilty verdict is reached.
Rittenhouse was initially accused of carrying the AR-15 style firearm unlawfully during the Kenosha riots following the police shooting of Jacob Blake, but during his trial, Judge Bruce Schroeder dismissed the misdemeanor gun possession charge and said that he was in lawful possession of the gun.
"Count six is no longer part of your consideration. That was the firearm charge," Schroeder told the jury during the trial. "That will not be something you need to address."
A friend of Rittenhouse, Dominick Black, previously testified that he purchased the gun for Rittenhouse, using money that Rittenhouse gave him. Black also testified that he kept Rittenhouse's gun at his family's home in Kenosha.
Attorney Peter Zeidenberg of the Arent Fox LLP made similar comments in an email to Newsweek, where he said that "speaking generally, evidence in a case that results in a NG [not guilty] verdict would be returned unless it is contraband."
Attorney Michael McAuliffe of McAuliffe Law PLLC in Florida also said that the gun will likely be returned to Rittenhouse following the not guilty verdict.
"I believe the AR-15 will be returned to Kyle Rittenhouse now that the proceedings are finished and he was acquitted of all charges," McAuliffe told Newsweek. "I don't know of a basis for the government [district attorney's office, law enforcement or the court] to keep it."
Jimmy Gurule, a law professor at the University of Notre Dame's Law School explained to Newsweek that evidence is generally impounded until it is released by the court and the defense counsel must file a motion in order to have it released.
"Since Rittenhouse can't be prosecuted again for the same offense, the prosecution will not have grounds to object to the release. In short, Kyle Rittenhouse will likely be able to repossess his military-style weapon," he told Newsweek.
Rittenhouse was initially charged with fatally shooting Joseph Rosenbaum and Anthony Huber in August of last year. He was also charged with attempted first-degree intentional homicide, for the shooting of Gaige Grosskreutz, who was wounded after the incident.
The jury found Rittenhouse not guilty on all charges, which included intentional and reckless homicide, attempted intentional homicide and two counts of recklessly endangering safety.
During the trial, Rittenhouse maintained his innocence and said that he defending himself when he shot the three individuals amid the protests across Kenosha last year.
Following the not guilty verdict, Rittenhouse's attorney, Mike Richards, spoke to reporters and said that the teen "has a huge sense of relief for what the jury did to him today. He wishes none of this would have ever happened."
Richards continued, "As he said when he testified, he did not start this and we're thankful, in more ways than one, that the jury finally got to hear the true story."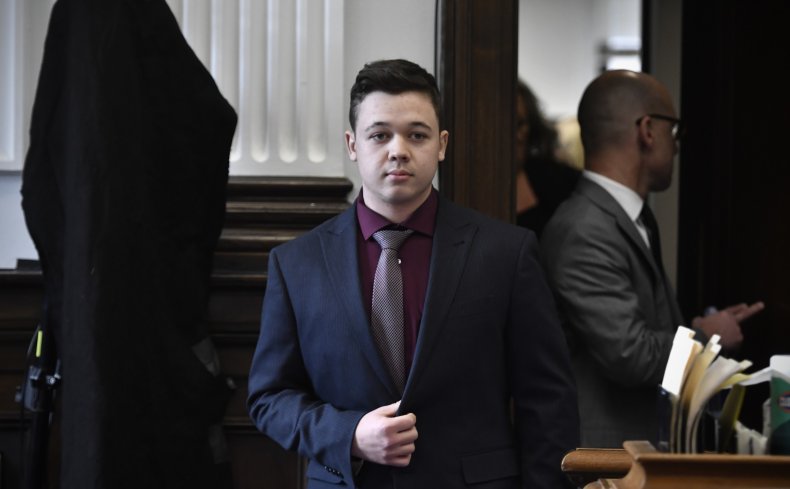 Updated November 19, 2021, 4:58 p.m. ET, to include additional information.