The third and final season of After Life has landed on Netflix, after almost two years of waiting. For the last time, audiences will visit Tony in the fictional town of Tambury as he tries to live his life while juggling the heavy grief of losing his wife Lisa.
Things have not always been easy for the other people in Tony's life, including his postman Pat (played by Joe Wilkinson), his brother-in-law Matt (Tom Basden) and his potential new love interest Emma (Ashley Jensen). Season 3 will explore the challenges they all face, as well as introducing some hilarious and heartbreaking new characters. Newsweek has everything you need to know about the cast and characters of After Life Season 3.
Meet the Cast of 'After Life' Season 3
Tony, played by Ricky Gervais
Ricky Gervais returns as Tony Johnson, a troubled local newspaper reporter grieving the loss of his wife Lisa (Kerry Godliman).
At the end of Season 2, which aired in April 2020, things took a seriously dark turn for Tony. His father (David Bradley) died and it looked like the bereft Tony was considering ending his life. Emma showed up at Tony's door just in time and that confessed she was willing to wait for him to be ready to give their romantic relationship a go.
Season 3 will follow Tony as he attempts to move on from his grief.
Gervais is an award-winning actor, comedian, director and writer. He is best known for creating and starring in the BBC sitcom The Office, as well as Extras and David Brent: Life on the Road.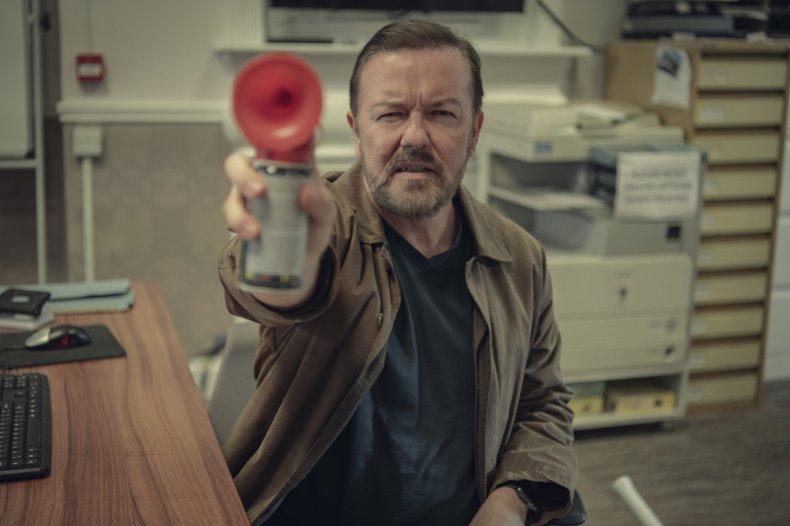 Emma, played by Ashley Jensen
Ashley Jensen returns as Emma, a nurse who works in the care home where Tony's dad lived.
In Season 2 of After Life, Emma told Tony she did not want to keep seeing him as it was clear he was not ready for a relationship. She changed her mind in the final moments of the season finale, telling him she would "take groundhog day" and confessing that she wanted to see where things went between them.
Season 2 ended with Tony inviting Emma into his home and Season 3 follows what will happen next between them.
Jensen is an Emmy-nominated actress from Scotland, best known for her roles as Maggie in Extras and Christina in Ugly Betty.
Her other TV credits include Agatha Raisin, Trust Me and Love, Lies & Records and films such as The Lobster and Arthur Christmas.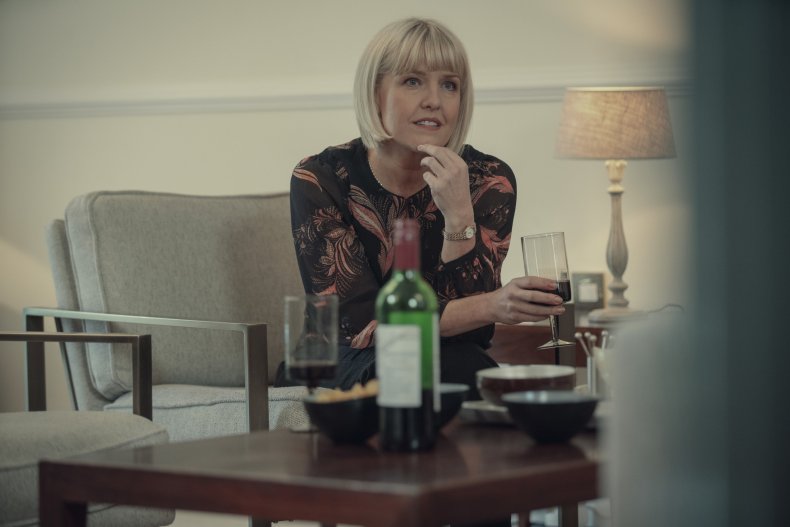 Matt, played by Tom Basden
Tom Basden returns as Tony's brother-in-law and boss of the Tambury Gazette. In the second series, Tom's marriage hit a serious bump in the road. In Season 3, things are on the mend but there is still a way to go.
Basden is an actor, comedian and writer, best known for being a part of the four-man sketch group Cowards. His TV credits include Plebs, The Wrong Mans and The Windsors.
Kath, played by Diane Morgan
Diane Morgan returns as Kath, Tony's colleague at the Gazette.
Morgan is an English actress, comedian and writer best known for playing Philomena Cunk on Charlie Brooker's Weekly Wipe and Liz in Motherland.
Her other credits include Gemma in Death to 2020 and Death to 2021, as well as David Brent: Life on the Road, and Frayed.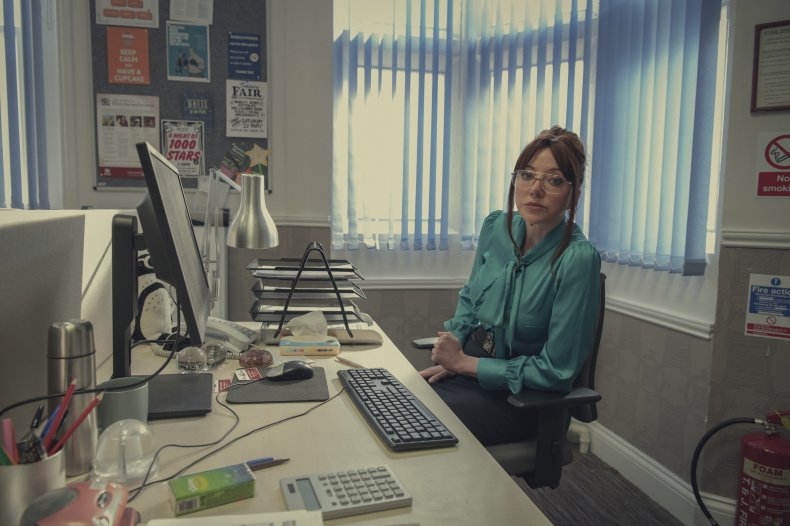 Anne, played by Penelope Wilton
Dame Penelope Wilton is back as Anne, the widow Tony befriended at the graveyard in Season 1, who offers her wisdom to the cynical reporter.
Wilton is well known for her stage career, as well as television performances in Downton Abbey and Doctor Who.
Pat, played by Joe Wilkinson
Everybody's favorite postman, Pat, is again played by Joe Wilkinson in Season 3 of After Life.
At the end of Season 2, Pat began dating Daphne/Roxy (played by GameFace's Roisin Conaty), a sex worker and friend of Tony.
Outside his stand-up comedy career, Wilkinson is well-known for portraying Jeffrey in Netflix's Sex Education.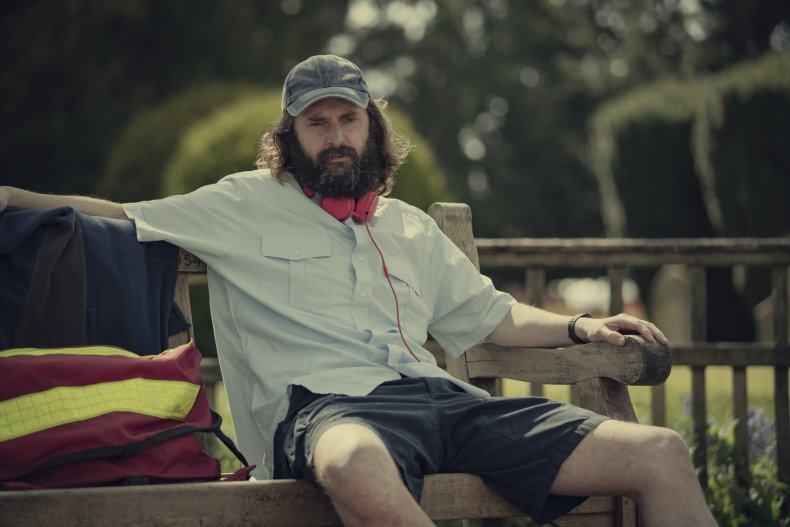 Brian, played by David Earl
Season 3 will see a lot more of Brian, the hoarder, puppeteer and aspiring stand-up comedian from Season 2 of After Life.
Earl worked with Gervais on Derek and appeared in an episode of Extras. He is also close friends with Joe Wilkinson and they co-wrote and starred in the sitcoms Rovers and The Cockfields.
James, played by Ethan Lawrence
Another character that audiences will be seeing a lot more of is James, who did some work experience with Tony at the Tambury Gazette. He also became friends with Brian and their bromance continues in Season 3.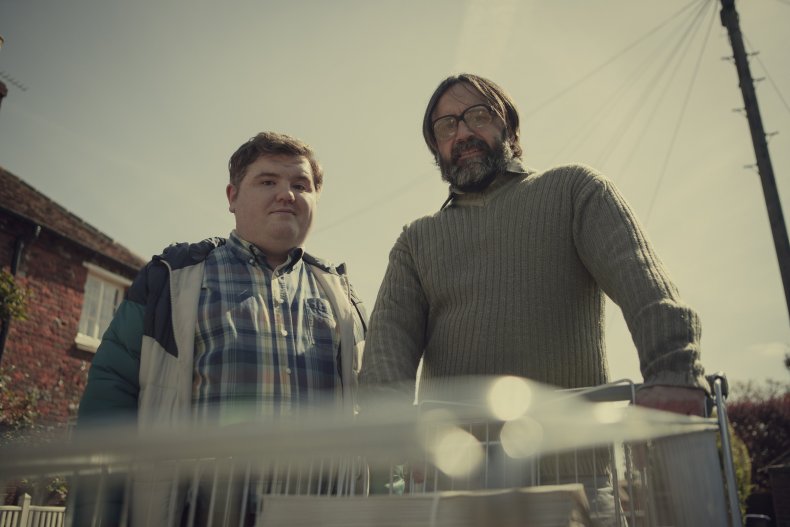 Lawrence is an up-and-coming actor who has previously appeared in Bad Education, Horrible Histories and How to Talk to Girls at Parties.
June, played by Jo Hartley
Jo Hartley is back as James' often-smothering mother and local gossip.
Hartley is best known for playing Cynthia in This Is England '86, This Is England '88 and This Is England '90—the TV spinoffs from Shane Meadows' 2006 film This Is England, in which she also appeared.
Her other credits include The Young Victoria, Eddie the Eagle, Bliss and Slaughterhouse Rulez.
Most recently she starred in the award-winning series In My Skin as Katrina.
Lenny, played by Tony Way
Tony Way is reprising his role as Lenny, Tony's sidekick at the Tambury Gazette.
Way is well known for playing Dontos Hollard in HBO's Game of Thrones, as well as for roles in The Girl with the Dragon Tattoo, Anonymous and Giri/Haji.
Ken, played by Colin Hoult
Colin Hoult returns as Ken Otley, the head of a local drama company and talent agent. He is also a wannabe superstar and often fights for a spot in the local paper.
Hoult has worked with Gervais on shows including on Life's Too Short and Derek.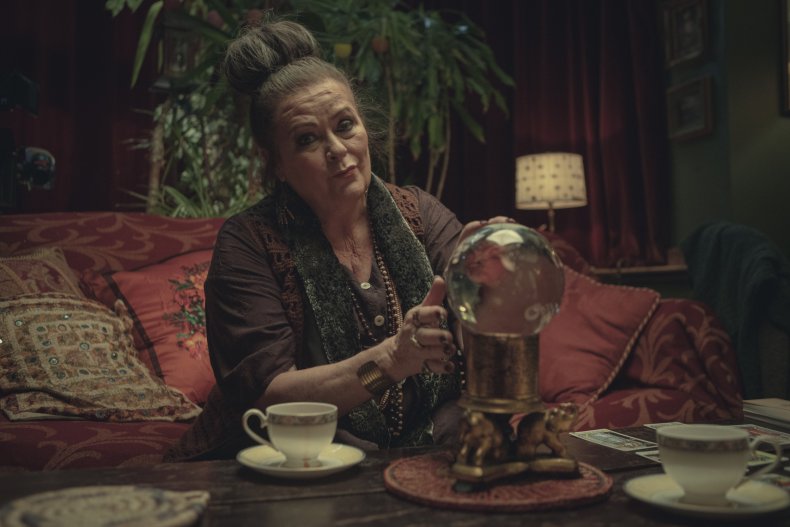 Penny Spencer-Wright, played by Kate Robbins
Kate Robbins joins the cast of After Life Season 3 as Penny Spencer-Wright, an erotic-medical author and psychic, who is interviewed by Tony and Lenny.
Robbins is an English actress, comedian, singer and songwriter who shot to fame with her single "More Than in Love" in the 1980s.
Her film and television credits include Flyboys, Splitting Image, Dinner Ladies, Doctors, Heartbeat and Casualty.
Coleen, played by Kath Hughes
Also new to the world of After Life is Kath Hughes as Coleen, a new employee at the Gazette. Kath Hughes is an up-and-coming actor and stand-up comedian who has appeared in The End of the F***ing World and Drunk History.
Other familiar faces you may spot in After Life Season 3 include Tim Key, Dave Hill, Wendy Albiston, Ricky Grover, Ben Hull and Cole Anderson-James.
After Life Season 3 is streaming on Netflix now.