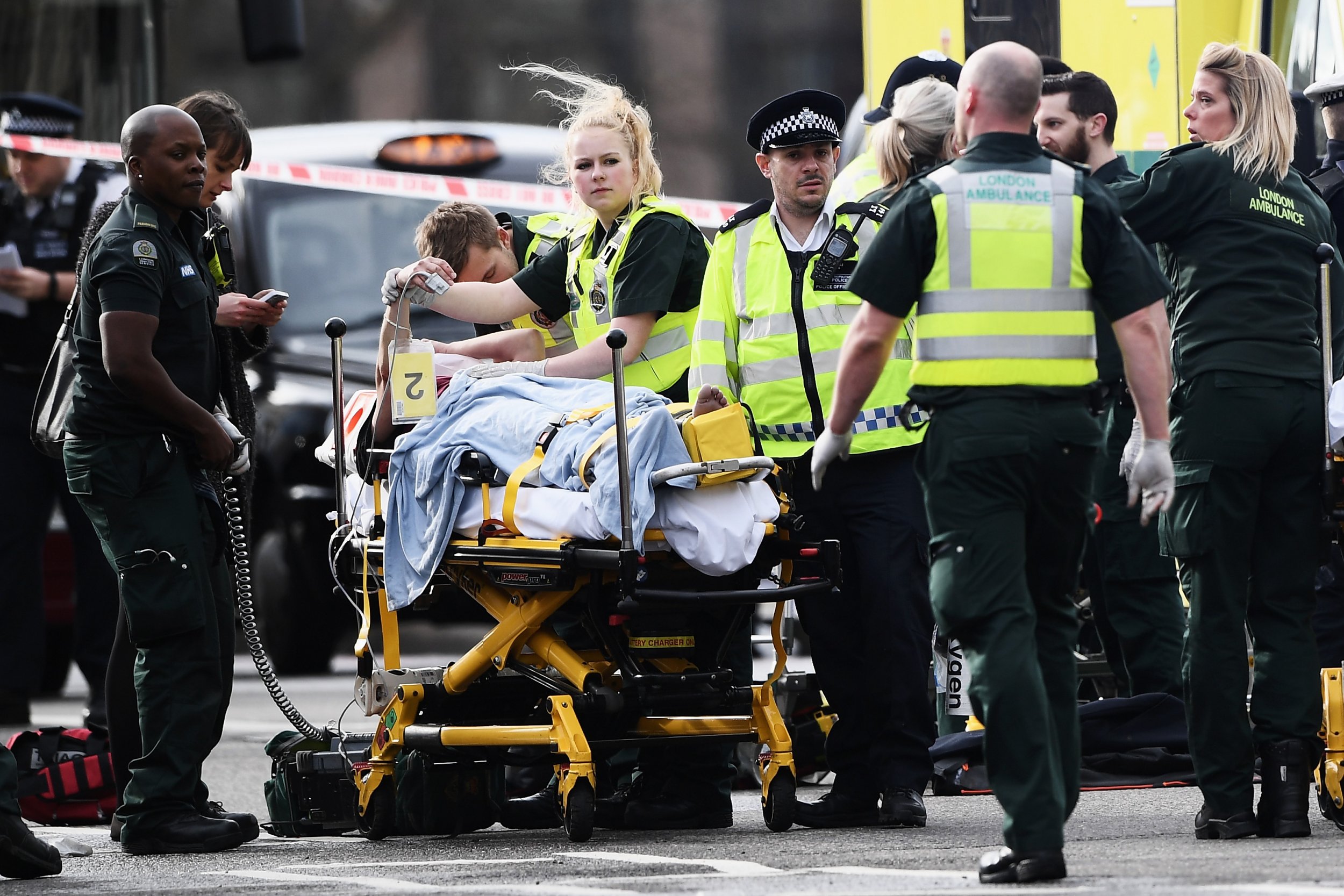 As Britain comes to terms with the first attack on its soil claimed by the Islamic State militant group (ISIS), security services are once again wondering how they can prevent attacks that make use of legal, everyday objects.
Authorities said 52-year-old Khalid Masood on Wednesday slammed his grey Hyundai i40 into pedestrians on Westminster Bridge, killing two and injuring dozens, before fatally stabbing a policeman outside the Houses of Parliament, the center of British democracy. He was then shot dead by police.
Vehicle-ramming is an attack method that has also been used by Palestinians against Israelis, hardened jihadists against Western civilians and Uighur separatists against Chinese authorities. The Western world has made attempts to tackle this threat. The protection of major cities is meticulously planned.
In New York, the stock exchange is guarded by anti-vehicle ramps. In London's Canary Wharf and the financial district, heavy metal bollards protect skyscrapers, and black barriers surround the British Parliament compound. In Israel, authorities use anti-vehicle barriers such as concrete blocks to stop oncoming cars or trucks at sensitive sites, such as tram stops.
Read more: London attack survivor recounts near-miss as car rammed civilians on Westminster Bridge
But deadly attacks still occur, particularly in public spaces, with attackers finding gaps in the protective measures. Security officials and experts say there is ultimately very little authorities can do to eradicate the problem. All they can do is use effective intelligence measures to minimize the risk. If authorities fail to do that, such attacks could become a way of life.
"I don't know if it is possible to stop such things. You can't close off an entire city," says Alain Winants, former head of Belgian intelligence.
"In Brussels, you try to put some obstacles at some locations but, here, you are in the midst of the city, a touristic area," he continues. "That's the problem, if you want to lock down every inch of the road then you will have to put blockades everywhere, but is that realistic?"
Nathalie Goulet, a co-chair of the French Senate's committee on jihadism, is of the same view: In a free democracy, one that allows what she calls "neighborhood jihadism," the movement of people and the potential to hurt others cannot be prevented.
"I mean, if you provide the tracks to cross a bridge, that can happen with a car," she says. "This is totally unpredictable, you don't have any crystal ball and you cannot prevent everything."
In addition to London, there have been three other ISIS-claimed vehicle attacks in less than a year outside of Iraq and Syria: in Nice, France, in July 2016 (regional officials faced criticism for failing to blockade each end of city's Promenade des Anglais); at Ohio State in November; and in Berlin in December. In total, these attacks killed more than 100 people and maimed dozens. The attacks all followed ISIS's call to use any means possible to strike at the heart of countries involved in the U.S.-led coalition fighting the militant group in Iraq and Syria.
In September 2014, the group's now-dead spokesman, Abu Mohammad al-Adnani, called on Muslim supporters around the world to attack Western kuffar, or disbelievers, wherever they could, and with whatever weapons they could muster. "Smash his head with a rock, or slaughter him with a knife, or run him over with your car," he said in an audio message.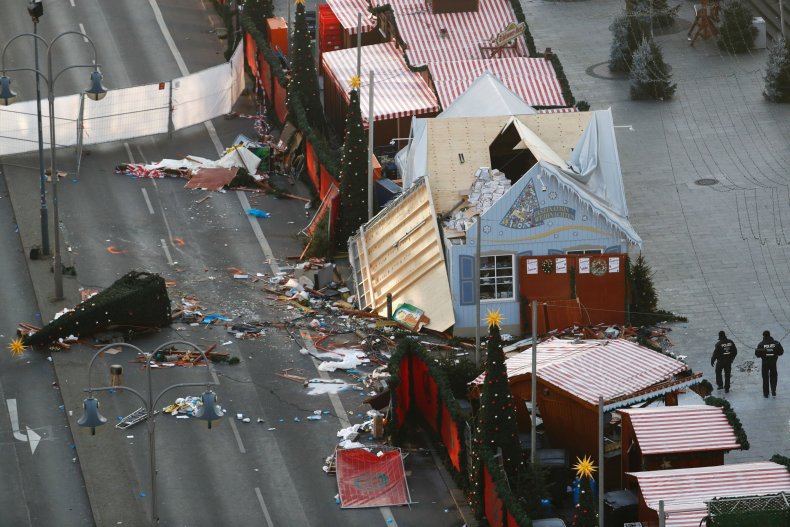 The message gave rise to smaller attacks that were less damaging than the coordinated Paris assault in November 2015, but were effective in that they spread fear among wider populations.
So if cities cannot blockade every at-risk civilian area, how can governments stop people who want to follow Adnani's call?
"It comes down to what we know mitigates the terrorist threat: effective intervention, as far up the process of radicalization as is possible," says Jason Burke, expert on Islamist extremism and author of The New Threat From Islamic Militancy. To help deter such attacks, he cites the need for well-resourced, -trained and -motivated security agencies that have political backing, as well as effective policing in minority communities.
Like Nice attacker Mohamed Bouhlel, Masood rented his vehicle. An Enterprise Holdings spokesperson confirmed to Newsweek that the London attacker used a car that was "one of ours." In Berlin, Tunisian national Anis Amri murdered a Polish truck driver and commandeered the vehicle before launching his operation. At Ohio State, the attacker used a vehicle registered to a family member.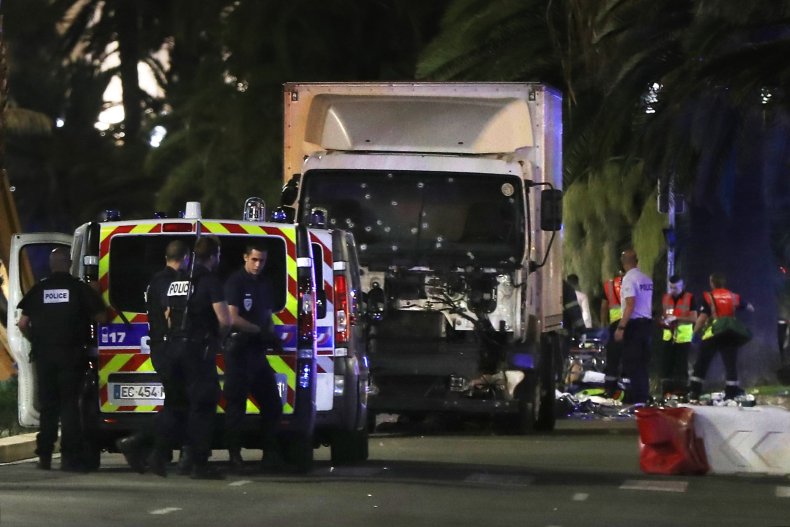 These discrepancies show how attackers can obtain their weapons through various means, but what they all share is the will to use them for deadly purposes. Preventing that is crucial, Burke emphasizes.
"The point of terrorism overall is to terrorize. One effective way of doing that is using a mundane object in a particularly horrific way," he says. "The point where you are getting to the prevention of a weaponized object being used is the last point of intervention."
So Masood likely already knew what he hoped to achieve and how to achieve it while he was paying to rent his vehicle in Solihull, a town 10 miles from Birmingham, and while he was driving down to London.
Increasing security to prevent vehicle-rammings will make populations feel safer, but that could begin to erode the freedoms of Western democracies, says Winants. For the former intelligence chief, it is a matter of Western countries retaining their principles in the face of terror. But ultimately, this means the security outlook in major cities is bleak: "I feel that we will have to live with this for quite a long period of time."