After Loudermilk Compares Trump to Jesus, GOP Congressman Mike Kelly Compares Impeachment to Attack on Pearl Harbor
At the final vote in the House impeachment hearing of President Donald Trump on Wednesday, Rep. Barry Loudermilk of Georgia declared that "Pontius Pilate afforded more rights to Jesus" during his crucifixion. Rep. Mike Kelly of Pennsylvania then compared the impeachment to the tragedy of Pearl Harbor, which also took place in December.
Loudermilk, while preparing to cast his "nay" vote, said that, "Our founders knew a government without constraints could accuse anyone of any crime at any time even without compelling evidence."
"The Constitution also guarantees that the accused can call witnesses to testify on their behalf. But the Republicans and the president continually were denied that right throughout this process," he said.
Then he invoked the Sixth Amendment and questioned the continued protection of the identity of the whistleblower who filed the complaint which kicked off the hearings.
"Before you take this historic vote today, one week before Christmas, I want you to keep this in mind: when Jesus was falsely accused of treason, Pontius Pilate gave Jesus the opportunity to face his accusers," concluded Loudermilk.
"The president was given the opportunity to come and testify before the Judiciary Committee, to send his counsel, to question witnesses. He declined to do so," countered House Judiciary Chairman Jerrold Nadler.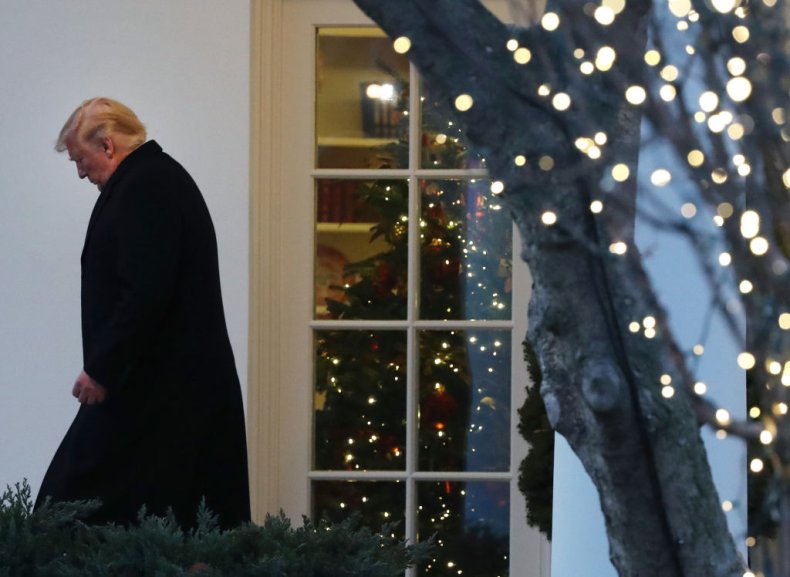 Later in the hearings, Congressman Kelly began by talking about momentous things which have happened in December in the country.
"December is such a great month and there are so many great dates in December when we talk about the wonderful things that have happened in Decembers of the past." He went on to speak about such happy December events as the Christmas season and the Boston Tea Party.
"On December 7, 1941, a horrific act happened in the United States and that's one that President Roosevelt said 'This is a date that will live in infamy.'"
"Today, December 18, 2019 is another date that will live in infamy," Kelly said. "Just because you hate the president of the United States, and you can find no other reason other than the fact that you are so blinded by your hate that you can't see straight that you've decided that the only way that we can make sure this president doesn't get elected again is to impeach him."
President Trump remains under fire for allegedly asking Ukrainian President Volodymyr Zelenskiy to commit to a "quid pro quo" trade with America during a July telephone call. Trump is said to have threatened to withhold military aid that had already been approved unless Zelenskiy provided the president with information on the dealings of former Vice President Joe Biden and his son Hunter involving the Ukrainian gas company Burisma.
The president is currently undergoing an impeachment hearing in connection with these allegations and, on Wednesday, may become the third American president to face impeachment in the country's history.
President Trump denies any wrongdoing.