After Mass Beheadings, Egypt Calls for U.N.-Backed Military Action in Libya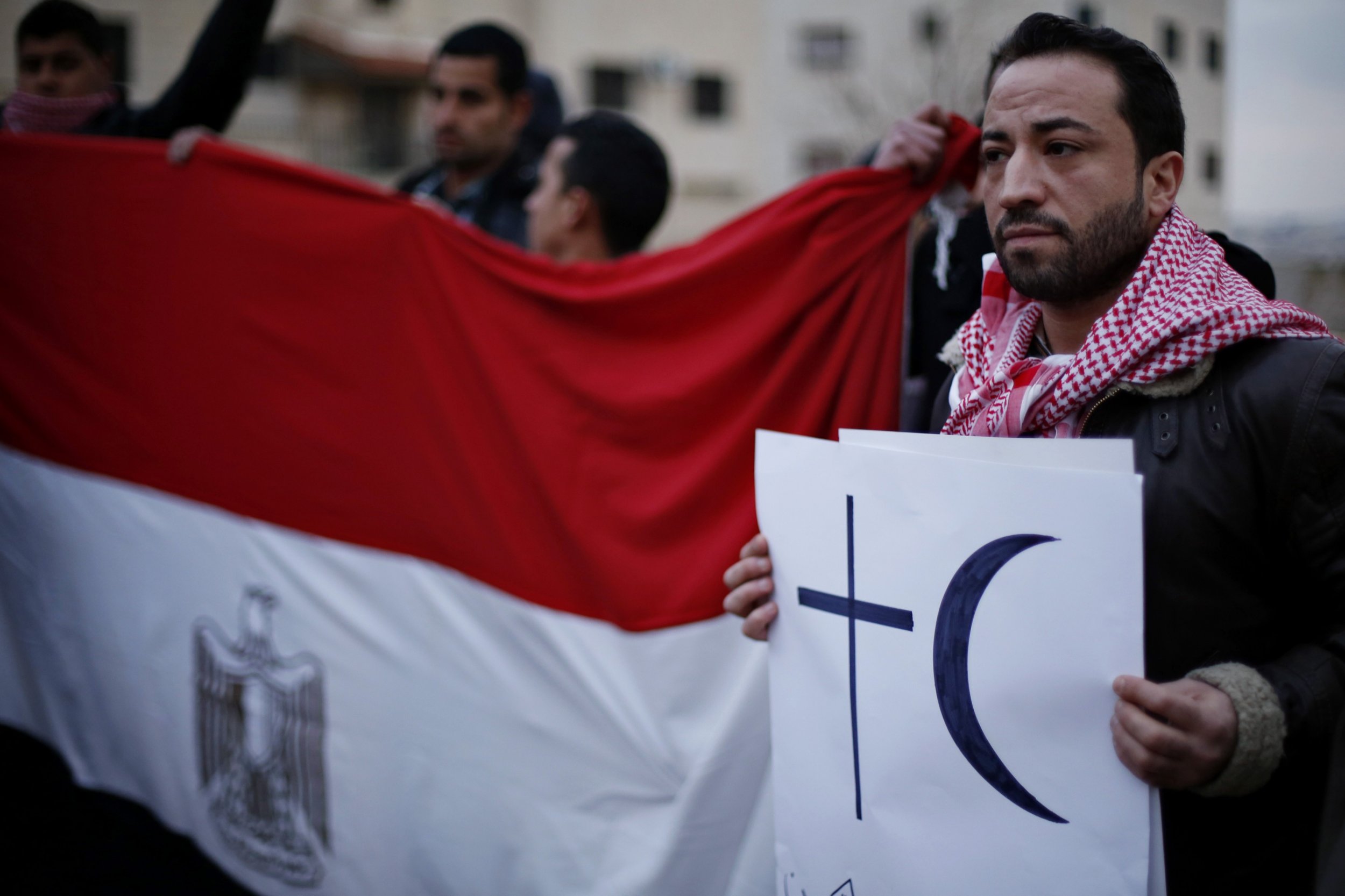 Egyptian President Abdel Fattah el-Sissi on Tuesday asked for a United Nations–backed military mission to fight Islamic State affiliates in Libya.
Egypt's call for a U.N. resolution supporting an international military coalition to fight the Islamic State comes after a video released by the extremist group (also known as ISIS) on Sunday showed the beheading of 21 Egyptian Christians who were kidnapped in Libya in December.
The extremist group has become known for its brutal tactics, including taped executions and the inclusion of children in its ranks. The video of the Egyptian executions followed another showing the burning to death of captured Jordanian pilot Muadh al-Kasasbeh. On Tuesday the group reportedly burned 45 Iraqis to death.
The U.N. Security Council will hold an emergency meeting on Wednesday afternoon to discuss Libya and consider Egypt's request. Members of the Security Council reportedly "expressed initial support for a resolution," according to the Associated Press.
Creating a U.N.-backed coalition is the best course of action and there is "no other choice," el-Sissi said in an interview with France's Europe 1 radio station broadcast on Tuesday.
"We will not allow them to cut off the heads of our children," he said.
The beheadings are seen as "an attack on [the] national dignity" of Egypt, writes the BBC's Jim Muir.
Libya's security situation has rapidly deteriorated over the past few months, with warring governments and their various associated militias fighting and journalists and media personnel being kidnapped and killed.
Egyptian Foreign Minister Sameh Shoukry said Egypt's proposed resolution includes allowing the legitimate and internationally-recognized government of Prime Minister Abdullah al-Thani to defend itself by lifting arms restrictions, removing militants from Tripoli and limiting the flow of arms to terrorist groups in Libya.
Egypt and Libya are "in full coordination and mutual support" and are working on a resolution together, said Shoukry. On Monday, Egypt signed a $5.9 billion deal with France, including the purchase of 24 advanced fighter jets, BBC reports.
On Monday, Egypt's air force targeted ISIS training camps and weapons holdings near the port city of Derna, Libya, as a retaliation for the deaths, The Washington Post reports. Human Rights Watch on Tuesday called the murder of the Christians a "war crime" and also asked the U.N. to investigate and prosecute such crimes against humanity in Libya.
Shoukry met with the five permanent members of the Security Council on Tuesday. Russian Ambassador to the U.N. Vitaly Churkin told reporters they "would be working together on a draft resolution" and said the approach would be different to the U.S.-backed coalition that has been targeting the Islamic State for some months now.
Last week, President Barack Obama sought authorization from Congress to use military force against ISIS militants, which wouldn't permit a lengthy ground war like those in Iraq and Afghanistan.
On Tuesday, the United States issued a joint statement with the governments of France, Italy, Germany, the U.K. and Spain condemning the beheadings and confirming that a U.N.-led democratic process was the best way forward. U.N.-brokered talks between Libya's two rival governments and led by Bernardino León, the U.N. special representative in Libya, have been taking place for the past several weeks.
"Those who seek to impede this process and Libya's democratic transition, four years after the revolution, will not be allowed to condemn Libya to chaos and extremism," the statement reads.