After Meeting With Trump, China May Offer to Drop 13-Year Ban on U.S. Beef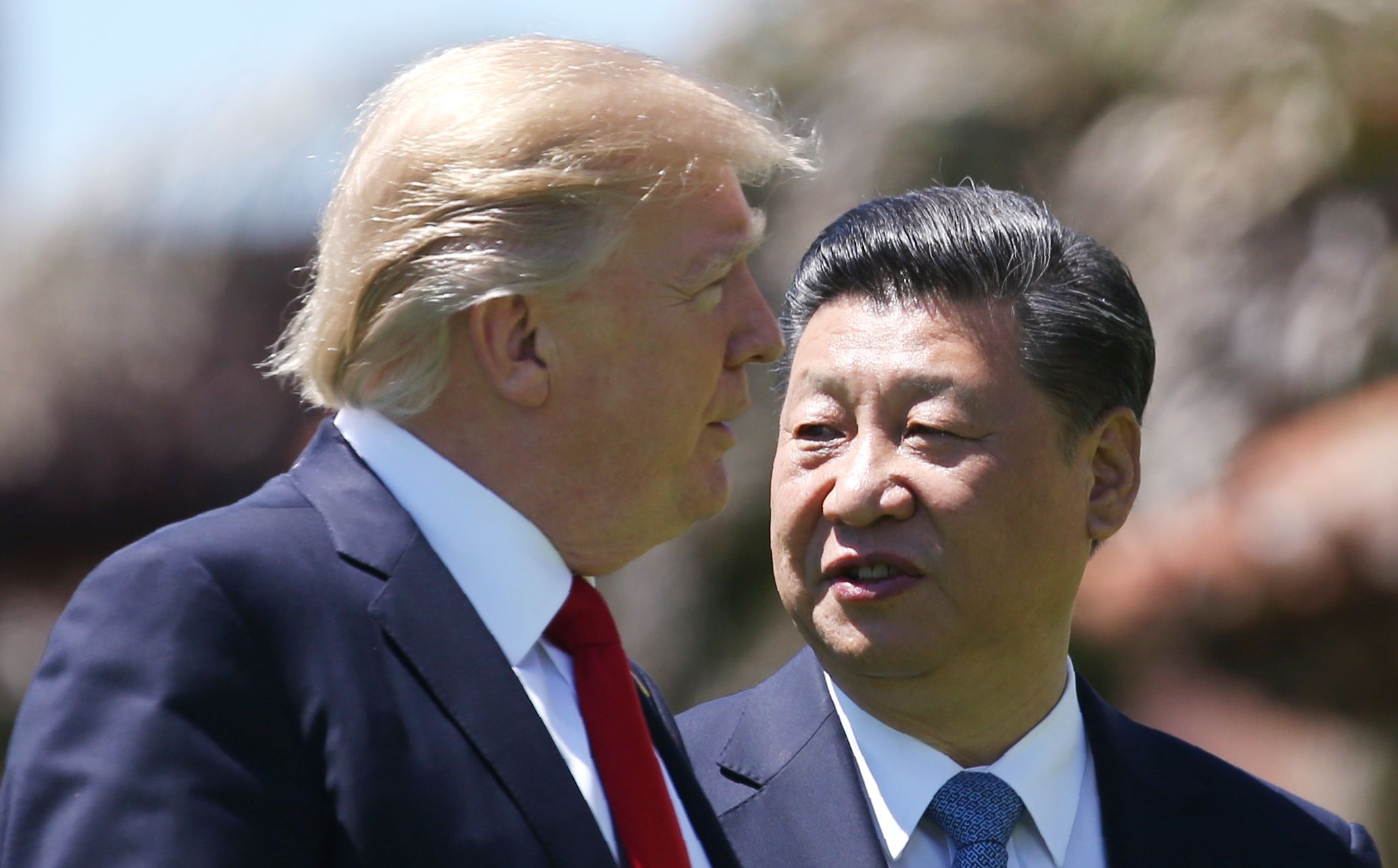 After tweeting Saturday that he was skeptical China would give into his trade demands, U.S. President Donald Trump may be about to be surprised with American beef, grain and financial firms all being offered better access to Chinese markets, according to a report.
Chinese officials who spoke to the Financial Times said that President Xi Jinping is offering to lift China's 13-year-long ban on U.S. beef and buy more American grain and agricultural products. That comes alongside an offer to increase the stake that American financial firms can hold in Chinese insurance and financial asset companies.
Read more: Donald Trump's threats against Xi Jinping's Chinese trade policies would wreck the U.S. economy, say experts
This opening up of China's market follows President Trump's two-day summit with President Xi at his Mar-a-Lago club in Florida last week. And although many aspects of these offers were in the works before Trump took office, trade experts say they represent a win for his administration.
On Saturday Trump tweeted "it was a great honor to have President Xi" at his home and that a friendship was forged between the two leaders, "but only time will tell on trade." The summit, which took place on Thursday and Friday ended without a press conference or major announcement.
In January, Trump threatened to impose a 45 percent tax on Chinese imports, and has used strong rhetoric against the country—calling China the "grand champions" of currency manipulation, and accusing the Chinese of "taking out massive amounts of money & wealth from the U.S. in totally one-sided trade."
Trump's stance threatened a trade war over the more than $300 billion trade deficit the U.S. has with China and would have wrecked both the American and Chinese economies, according to international trade experts. If Trump sought to tax Chinese imports at a higher rate, they could respond in kind with their own tariffs.
President Trump's rhetoric wouldn't "make for good economic policy" said Michael Plouffe, an expert in foreign economic policy at University College London, in an interview with Newsweek ahead of the meeting. Plouffe said an informal agreement between the two leaders to make things easier for American producers competing with Chinese imports would be the most likely outcome from the meeting.
"I think it's in the best interest of both parties to have this come off as looking…to reduce the distance between the two sides," Plouffe said. "That would be seen as a win."
After the two leaders met on Friday, Secretary of Commerce Wilbur Ross said at a press briefing, alongside Secretary of State Rex Tillerson and Treasury Secretary Steve Mnuchin, that China and the U.S. agreed to a 100-day plan for trade talks to lay out how they will rebalance imports and exports. Although Ross acknowledged it is "a very, very short time" for trade negotiations, which are usually measured in years.
Tillerson said that during the summit with Xi, Trump underscored the need for China to take "concrete steps to level the playing field for American workers, stressing repeatedly the need for reciprocal market access."
A request for comment and confirmation of China's offer were not returned by the U.S. Department of Commerce. The president has yet to announce whether he will accept any deal with China, and the meetings seemed to have little impact on world markets on Monday April 10.
Yet these agreements were in the works before Trump and Xi met. Following negotiations with President Barack Obama, China was already prepared to open up to more investment from American financial firms, a Chinese official involved in the Florida summit told the FT. "Had Obama been in office for another six months we would have gotten there," they said.
China had already begun rolling back its December 2003 ban on some U.S. beef products last September. However, The National Cattlemen's Beef Association pointed out to Trump in a March 27 letter that American beef is still blocked since the terms of their access to the Chinese market haven't been ironed out yet.
The most concrete thing to have emerged from the meeting so far is Trump's agreement to make a state visit to China in 2017.