#MeToo Study Finds Nearly All Women and Almost Half of Men in U.S. Have Faced Sexual Harassment or Assault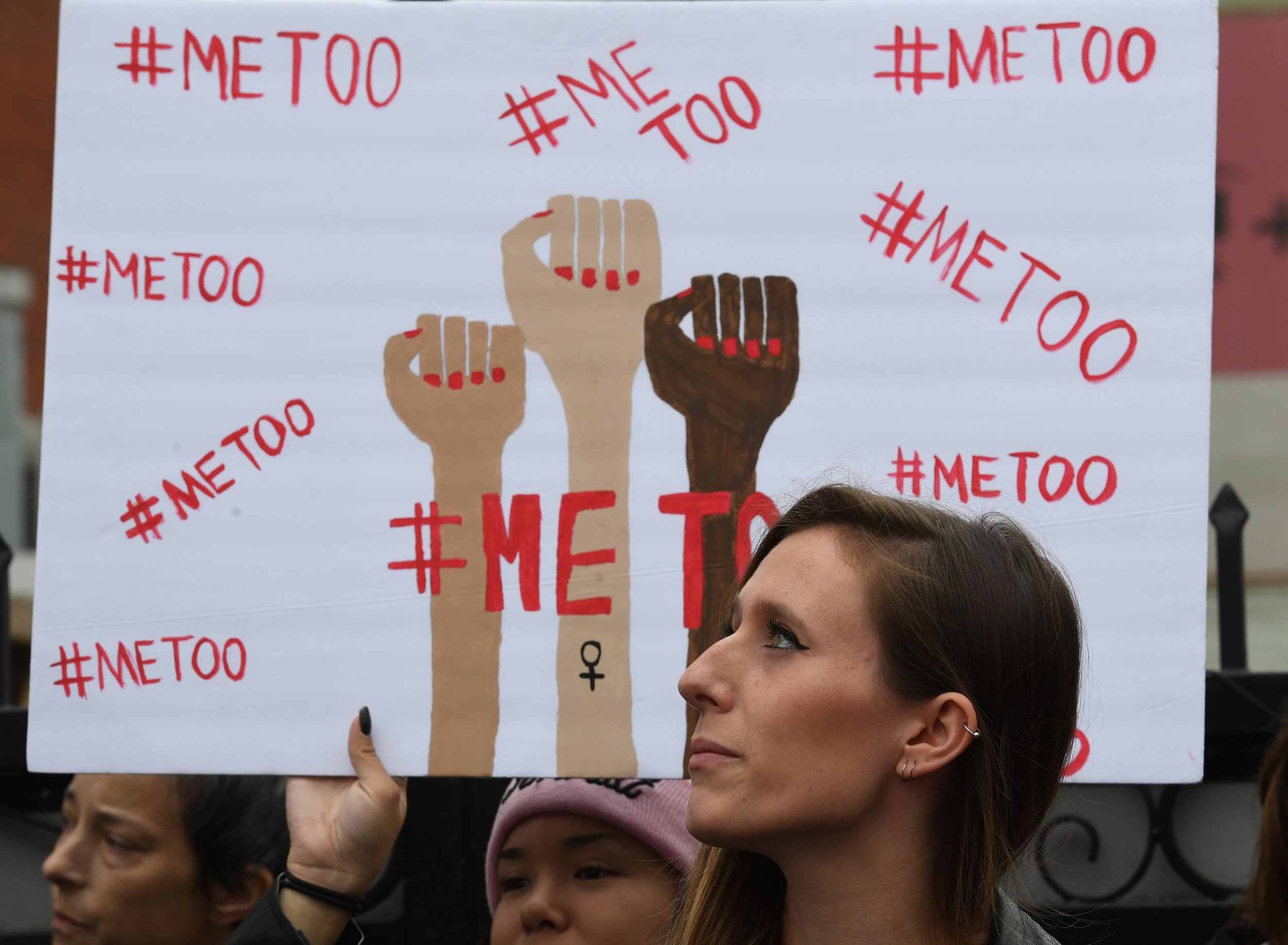 In the wake of the #MeToo movement, many women and some men have come forward with their experiences of sexual harassment and assault, shining a light on just how widespread the problem is.
While the growing voices of survivors have forced much of the world to stop and take notice, the numbers of those who have been affected by sexual misconduct have been difficult to quantify.
Now, a new landmark study looking at sexual harassment and assault in the U.S. reveals staggering numbers, with 81 percent of women surveyed alleging they had experienced sexual harassment or assault and a stunning 43 percent of men said they had experienced sexual misconduct too.
The study, released by non-profit organization Stop Street Harassment (SSH) and Raliance, a collaborative committed to ending sexual violence, surveyed 2,000 people last month.
While verbal comments made up the most frequently experienced form of sexual harassment, SSH said an "alarming" number of people surveyed said they had faced more severe forms of harassment and assault.
Among all female respondents, 27 percent–or 1 in 4–said they had survived sexual assault.
Fifty-one percent said they had been purposely sexually touched or groped, 34 percent said they had been followed and 30 percent had been flashed by another person.
Among men, 7 percent, or 1 in 14, said they had been sexually assaulted.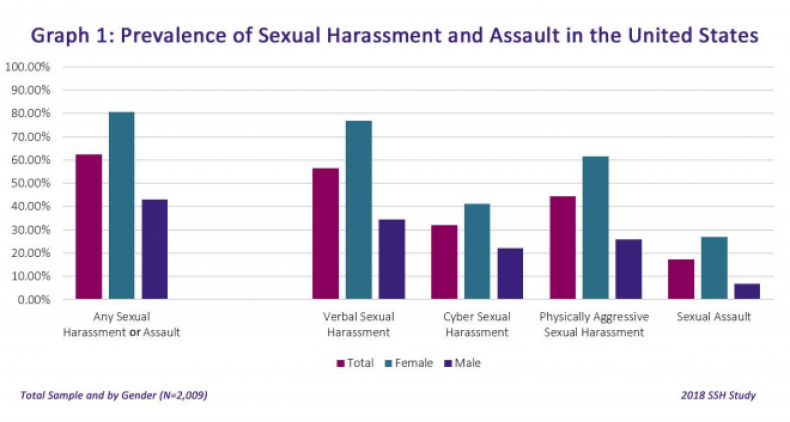 More than half (57 percent) of women and nearly half (42 percent) of men said their first experience of sexual harassment or assault occurred by the age of 17. Thirty percent of women and 22 percent of men said their occurred by age 13.
"The ubiquitousness of sexual harassment in the US is staggering, and the young age it begins is alarming," Dr. Anita Raj, Professor and Director of the University of California, San Diego, Center on Gender Equity and Health, which provided pro bono data analysis for the landmark study, said in a statement shared by SSH.
"Most girls' first experiences of harassment occur before they even graduate high school. That is simply unacceptable," Raj added.
Holly Kearl, Executive Director of SSH, said the U.S. will "never be the 'land of the free' as long as millions of people experience sexual violations that cause them pain."
She added that sexual harassment and assault forces many people to "alter their lives in significant ways."
Among those who said they had experienced sexual harassment or sexual assault, 31 percent of women and 20 percent of men said it caused them to feel anxiety or suffer from depression.
Meanwhile, 23 percent of women and 12 percent of men said they felt forced to change their "route or routine" after their experiences.
The national study also looked at where people's experiences of sexual harassment and assault took place, in addition to whether the alleged perpetrators were known to the survivors.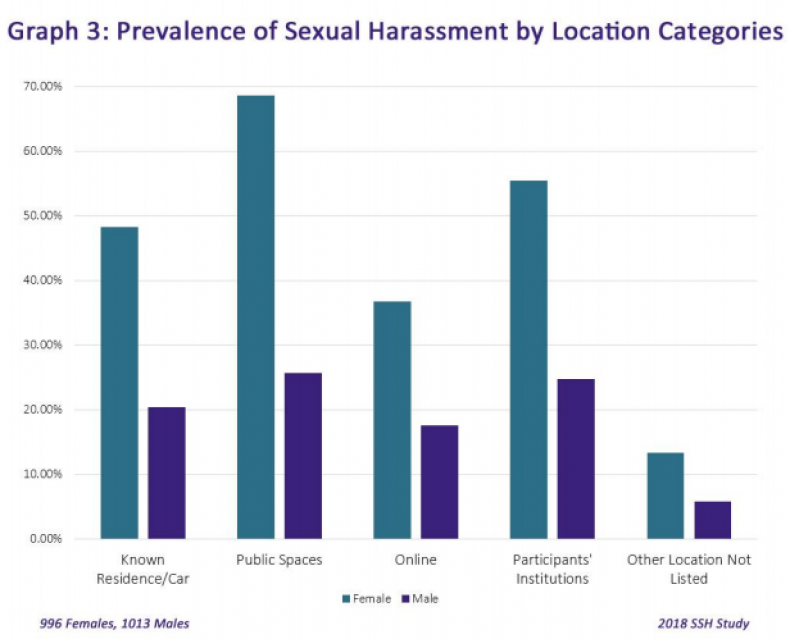 For sexual assault survivors, the first experience and most frequent location identified was usually a private home or residence, the SSH said. Those who had experienced sexual harassment most often selected a public space as the site where their first experience of sexual harassment took place, as well as where it has occurred most throughout their lifetime.
Most sexual assault survivors said their attackers had been someone close to them, such as a family member or a friend, SSH said. Of those who had experiened sexual harassment, most identified a "stranger" as the perpetrator.
Karen Baker, Managing Partner at Raliance, said "everyone has a role to play in being an active bystander and responding to sexual violence wherever it occurs."
"By reexamining our own actions and establishing behaviors of respect, safety, equality, we can create the positive change that will end sexual violence in one generation," she added.
Kearl said she hopes the study's findings will help "move the #MeToo conversation forward in new and broader ways and help create a cultural shift where sexual abuse is no longer the norm."