After Michigan's Legislature Refuses to Extend State of Emergency, Governor Whitmer Issues New Orders to 'Save Lives'
Although Republicans in Michigan's House of Representatives refused to allow an extension of Governor Gretchen Whitmer's stay-at-home orders on Thursday, Whitmer signed three new executive orders that effectively extended the state of emergency in Michigan until May 28, according to information from Whitmer's office.
"Today I signed new emergency and disaster declarations using independent sources of statutory authority to make sure our health care workers and first responders have the tools they need to save lives and protect Michiganders," said Whitmer. "We're all in this together. Defeating COVID-19 is an all hands on deck moment for our state, and I remain hopeful that Republicans in the legislature will stop the partisan games and start working with me to re-engage our economy safely and responsibly."
While the first new executive order simply terminated the state of emergency currently in place in Michigan, the two other orders involved a new state of emergency and a declaration of a state of disaster.
Executive Order 2020-67 declares a state of emergency. If during the time period between the issuance of the order and its expiration, Governor Whitmer determines that an emergency no longer exists, she can either extend or end the emergency declaration.
Executive Order 2020-68 places Michigan into a state of disaster. If there is no longer cause for the order by the time it expires, Whitmer will be able to terminate the order.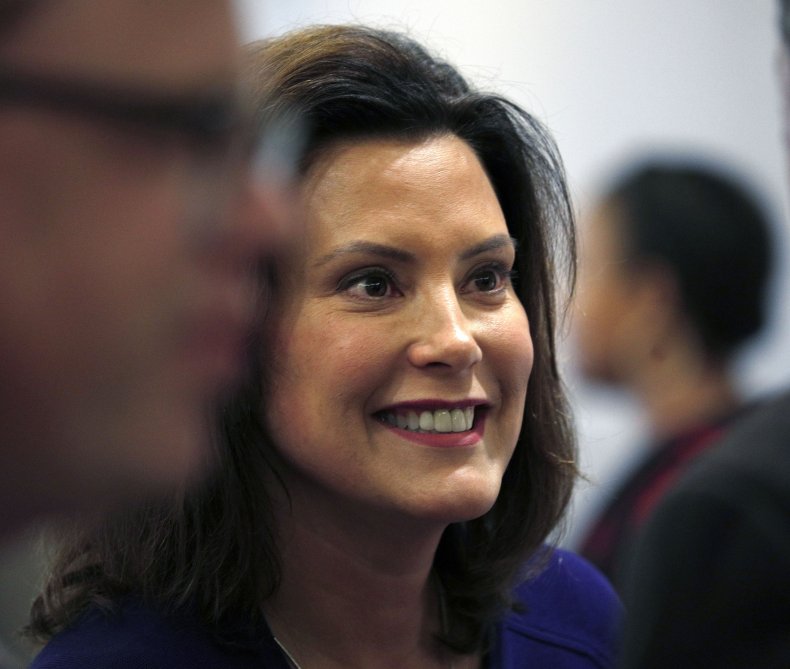 Republicans attempted to limit Whitmer's emergency powers by passing Senate Bill 858 on Thursday. An amendment to the Emergency Management Act, the bill decreases the number of days given to an emergency declaration from 28 days down to 14.
Whitmer said the bill "does not comply with constitutional requirements."
"The governor will not sign any bills that constrain her ability to protect the people of Michigan from this deadly virus in a timely manner," read a Thursday release from Whitmer's office. "The governor intends to veto this bill when presented to her."
In a Thursday statement, Michigan Republican Party Chairman Laura Cox said Whitmer's new orders were simply "another show of politics."
"Every step of the way, this administration has been dead set on using this pandemic as a political platform, and today was nothing new," said Cox. "I commend GOP Leadership for continuing to forge ahead in reopening our state and helping the Michiganders who need it most. The hardworking people of our state see through Governor Whitmer's games, and they are truly tired of it."
Michigan Republican House Speaker Lee Chatfield said during a floor speech on Thursday that that Senate Bill 858 was an attempt by Republicans to offer Whitmer a "hand of partnership."
"It was mentioned that this bill seeks to tie the governor's hands," Chatfield said. "I could not disagree more. This is not tying anyone's hands."
"This is the Legislature extending our hand to the governor and saying the same way that legislators in this state and in the United States of America since our birth have worked together, and have worked through partisan disagreements and have worked through pandemics and have worked through different crises, the same way that they found a way to come together in a partnership and work together, we can do right now," Chatfield continued.
Newsweek reached out to Chatfield for comment.