After Midterms, Little Change in Troubled Ferguson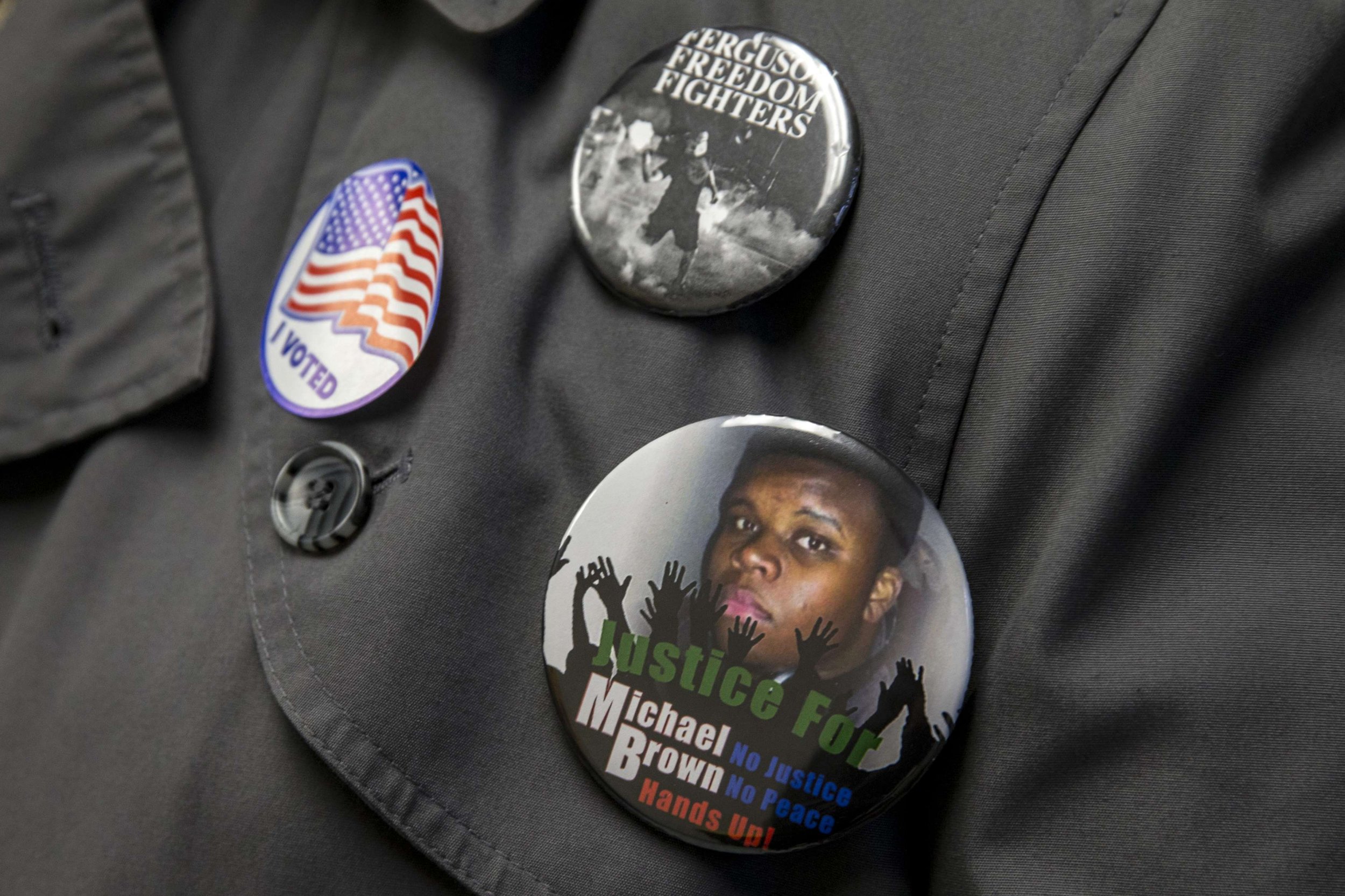 In Ferguson, Missouri, the St. Louis suburb of about 20,000 that saw racially charged protests this past summer, the makeup of local government remains largely white after last week's midterm elections. But that could change when the city holds municipal elections in April next year.
Two-thirds of Ferguson's population is black, and the racial makeup of the community's police force and government has been a point of contention and debate since the August shooting of Michael Brown, a black 18-year-old, by white police officer Darren Wilson.
Brown's death sparked months of protests against perceived widespread racial bias among Ferguson's elected officials and police officers toward the city's black citizens. Ferguson's mayor, James Knowles III; its chief of police, Thomas Jackson; its local prosecuting attorney, Robert P. McCulloch; and five of its six City Council members are white, as is 94 percent of its police force, according to Vox.
"Ferguson isn't the only municipality in St. Louis County that looks like that," says St. Louis County Councilwoman Hazel Erby. "There have been no changes" since Brown's death, she added. "There have been no consequences. They didn't fire the police officer, they didn't fire the police chief, the mayor didn't step down."
But the 2015 municipal elections in Ferguson and other townships in St. Louis County will be the real battleground where black citizens will be able to fight for their right to fair representation, Erby said.
One theory posited by Slate behind the disparity between Ferguson's populace and its representation in local government is that Ferguson's black population historically turns out to vote in fewer numbers than its white counterparts. Seventeen percent of whites voted in Ferguson's 2013 municipal elections, compared with 6 percent of blacks, according to The Washington Post. Protesters hoped that Brown's death would galvanize black voters to cast ballots in the midterms.
But only 128 new voters registered from August 9 to October 6, according to FiveThirtyEight, and only about 40 percent of Ferguson's 24,334 registered voters, white and black, voted in the 2014 midterm elections, CNN reports. That's higher than the national average, 36.4 percent, as Time reports, but those hoping for a major shakeup were disappointed. Most incumbent St. Louis County politicians kept their seats. Included in that list was McCulloch, the St. Louis County prosecuting attorney in charge of presenting the facts of Brown's death to a grand jury.
The jury will decide whether Wilson will face charges in Brown's death. Critics of McCulloch, and many in Ferguson's black community, are concerned that McCulloch might be unable to stay impartial when conflicts involving police come up. McCulloch's father, a police officer, was shot and killed in the line of duty by a black man. McCulloch's brother, nephew and cousin are also police officers.
Despite all this, McCulloch, a Democrat, ran unopposed and was elected with 95.26 percent of the vote. Democratic County Councilman Steve Stenger, a political ally of McCulloch whose opponents tried to link him to McCulloch's controversial decision not to appoint a special prosecutor in the Brown shooting, also won his race for county executive, over the objections of the Fannie Lou Hamer Democratic Coalition, a group of black elected officials whose self-described mission is to end the "disparate treatment of the African-American citizens of St. Louis County."
Still, members of the coalition think their efforts influenced the final vote tallies. Stenger "definitely won by a smaller margin than expected," said Mike Jones, a backer of the coalition. Fannie Lou's efforts "shaved probably 18 to 20 percent off the turnout" for Stenger, Jones said.
And councilwoman Erby also considers the election a victory for black citizens of the county. "We feel like we won. We made a statement," she said. "We showed them you can't take our vote for granted."
The true test for Ferguson's electorate will come in 2015, when its mayor and three of its City Council members come up for reelection. If Ferguson's population wants a more representative electorate, it will have to turn out in April.