After Missing SiriusXM Radio Appearance, Chris Cuomo Announces Show's End
Former CNN anchor Chris Cuomo announced the end of his Sirius XM radio show after he was absent from Monday's regularly scheduled programming.
"The way my time ended at CNN was hard. While I have a thick skin, I also have a family, for whom the past week has been extraordinarily difficult. So, right now, I have to take a step back and focus on what comes next. That means I will no longer be doing my Sirius XM radio show," Cuomo said in a Monday statement.
Cuomo was terminated from his position as the host of CNN's highest-rated time slot, Cuomo Prime Time, on Saturday after new details emerged about the anchor's efforts to help his brother, former New York Governor Andrew Cuomo, fight off sexual harassment allegations.
During Monday's episode of Let's Get After It with Chris Cuomo, former ABC News reporter Brian Ross filled in for Cuomo, telling the audience at the top of the show, "this is Brian Ross, from the Law and Crime Network, sitting in today for Chris Cuomo"
Shortly after the two-hour segment ended, Cuomo announced he would not be returning and thanked his listeners and the broadcasting company.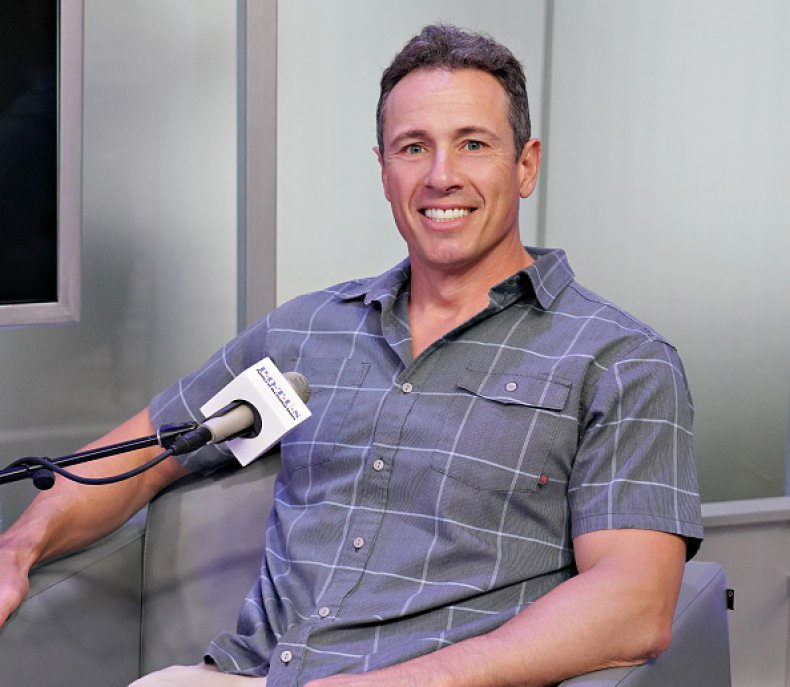 "I am extremely grateful for the support I have received from SiriusXM throughout my time there. I also want to express my sincere appreciation for my loyal listeners," Cuomo said. "I will miss our conversations a great deal— but I look forward to being back in touch with you all in the future."
In a statement sent to Newsweek, a SiriusXM spokesperson confirmed that the show would no longer air after Monday.
"Following Chris Cuomo's statement that he is leaving his SiriusXM show, Let's Get After It will no longer air. We thank Chris for his work at SiriusXM," the spokesperson wrote.
Cuomo's announcement is the latest development in the fallout surrounding the anchor's involvement in his brother's political affairs.
Last Tuesday, Cuomo was suspended by CNN after testimony and text messages released by the New York attorney general showed he had coordinated with his brother's top aides to find information about the women who were considering coming forward with allegations against the then-governor.
Before terminating Cuomo, CNN said the network had "retained a respectful law firm to conduct a review" as of Saturday morning.
That night, CNN released a statement saying, "Based on the report we received regarding Chris's conduct with his brother's defense, we had cause to terminate. When new allegations came to us this week, we took them seriously, and saw no reason to delay taking immediate action."
In response to the news, Cuomo said, "This is not how I want my time at CNN to end but I have already told you why and how I helped my brother."
"So let me now say as disappointing as this is, I could not be more proud of the team at Cuomo Prime Time and the work we did as CNN's #1 show in the most competitive time slot," he added. "I owe them all and will miss that group of special people who did really important work."
Update 12/06/21, 3:54 p.m. ET: This article was updated with a statement from SiriusXM.