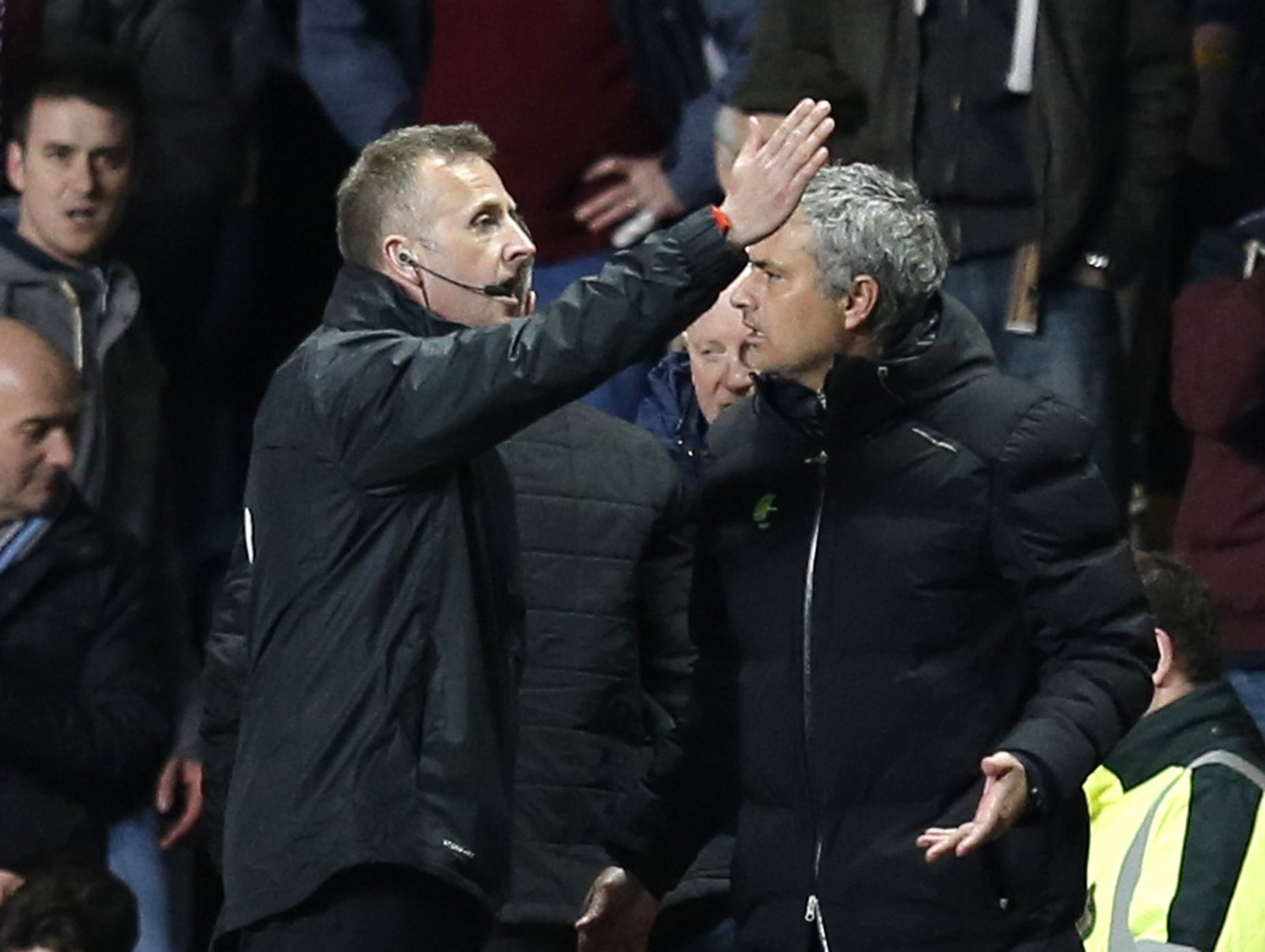 The pre-season optimism that infuses every football fan in August has been replaced by the bitter and desperate reality of a premier league season. In the space of four months, managers Brendan Rodgers, Gary Monk, Dick Advocaat and now Jose Mourinho have all been told that they are incapable of leading their respective teams to any respectable version of glory, so their services are no longer required.
As we enter the make-or-break Christmas period, here's a look at the current state of every manager in British football's premier league: from the truly untouchable to those in need of a holiday miracle.
The Special Ones
Praised by pundits and adored by fans, a small collection of managers can do no wrong in the eyes of the faithful. The star at the top of the tree is undoubtedly Leicester City manager Claudio Ranieri . Tipped by many at the start of the season to be the first to go, he has found a way to turn last season's relegation candidates into (whisper it) title contenders.
When you start getting invites to post-game celebratory drinks with the fans, you know you're doing something right. Crystal Palace manager Alan Pardew is a firm favorite, with his South London club level on points with Tottenham, which currently occupies the final Champions League spot.
Meanwhile, the dreams of Watford fans are filled with trips to Barcelona's Nou Camp and romantic strolls through Rome before mid-week evening kickoffs thanks to manager Quique Sanchez Flores , who has led his troops to just a point off a place in the top four.
Liverpool manager Jurgen Klopp and West Ham boss Slaven Bilic are currently living in the special enclave of their supporters' hearts, a space normally reserved for hope—these fans have long pleaded for a return to the glory days. The league's most extravagant managers are experts at appealing to fans' emotional sides, convincing them they are part of a greater journey and would be crazy not to jump aboard the ride.
The Safe Ones
In what is a remarkably choppy sea, it is amazing how many managers are currently treading water: Not achieving enough to be unconditionally loved by locals, but staying far enough away from failure to not have to worry about the dreaded call from the owner just yet.
Back-to-back FA cup wins and the subtle majesty of Mesut Ozil's left foot, coupled with the everything-but-subtle glory of Alexis Sanchez's right, has kept quiet those who were previously calling for an end to Arsene Wenger's 20-year affair with Arsenal. Eddie Howe's attacking philosophy, even when going toe-to-toe with the league's bigger beasts, has earned him considerable respect, though that may be tested in the spring should Bournemouth be dragged into a relegation scrap.
An outsider to the mad world of modern-day football may think it crazy that winning a league title as recently as 2014 doesn't place Manuel Pellegrini firmly in the top category, but expectations have changed at the Etihad Stadium and only another league win could tempt the owners away from the scent of an available Pep Guardiola. There is no doubt Tottenham fans admire the work Mauricio Pochettino is doing at the club. But they have been seduced by strangers promising happily-ever-afters before, and so the wise will guard against another broken heart.
Even by the cruel standards of modern football, Remi Garde and Sam Allardyce can expect a certain level of safety as they were only appointed this season to stop the league's bottom two clubs from hemorrhaging points. By their nature, every table must have a beginning, an end and a mediocre middle, and servicing the latter are the managers of West Brom, Southampton, and Stoke City: Tony Pulis , Ronald Koeman and Mark Hughes . Even if we wrote about their season, you would only just forget it.
The Struggling Ones
And then there were four. The managers who if they were visited at night by the Ghost of Christmas Future might not want to know.
A hat-trick of successive defeats, the sudden availability of Mourinho, and possession-based football that is slowly boring Manchester United fans into submissive anger mean that Louis Van Gaal, one of the world's most respected managers, is currently finding the hot seat at Old Trafford particularly scorching.
This season was supposed to be Steve McClaren's great redemption: A chance to shed the "wally with a brolly" label and remerge on more stable, drier land. But things are yet to turn out how he had hoped. He is by no means the first manager to struggle since Mike Ashley bought Newcastle United in 2007, but that will be of little comfort should too close a flirtation with relegation lead to him losing his job.
Norwich City are where many expected them to be at the start of the season, languishing in the bottom three. Manager Alex Neil will hope the club doesn't succumb to the temptation of replacing him in the often misguided notion that a new man in the dugout is all a club needs to rally in a flagging season.
When Roberto Martinez was applying for the manager's job at Everton, he couldn't have been clearer about what he had to offer: "I will get you [Everton] in the Champions League." Martinez and chairman Bill Kenwright will be fully aware that if they finish the season in their current position of 10th, they won't even qualify for the second-tier Europa League. Fans who miss the roar of the Champions League anthem on the blue half of Merseyside may soon long for the days when another Mr. M occupied their dugout—though they would never admit it out loud.
Uncommon Knowledge
Newsweek is committed to challenging conventional wisdom and finding connections in the search for common ground.
Newsweek is committed to challenging conventional wisdom and finding connections in the search for common ground.