After Nadler Invites Trump to First Impeachment Hearing, Ann Coulter Mocks Dem's Former Weight By Sharing Old Photos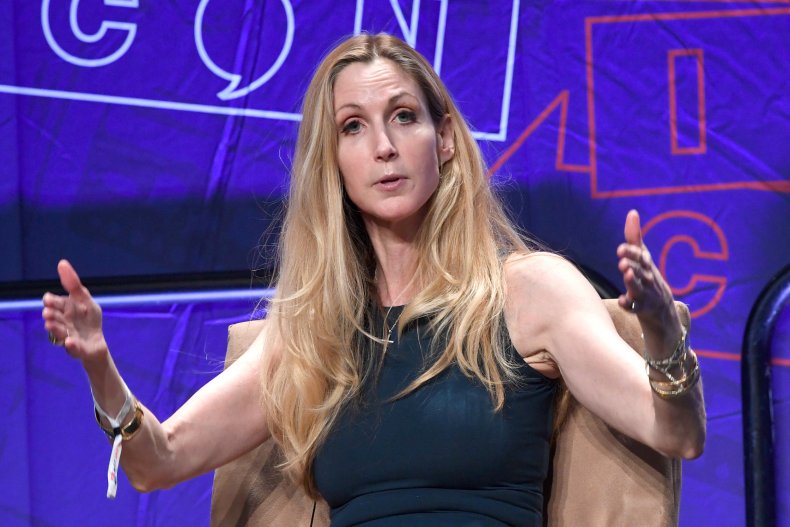 Conservative pundit Ann Coulter has mocked Rep. Jerry Nadler (D-NY) over his former waistline after the House Judiciary Committee chairman invited President Donald Trump to attend impeachment proceedings.
Coulter slammed the congressman on Wednesday, one day after Nadler announced he would be leading a new batch of impeachment hearings set for next week. The veteran congressman lost more than 100 pounds after undergoing weight loss surgery in 2003. Coulter shared old photos of Nadler on Twitter, using the platform to mock his appearance.
"After the Schiff hearing debacle, very shrewd move for Dems to bring in the chiseled, sensual Jerrold Nadler," tweeted Coulter.
On Tuesday, Nadler announced that the House Judiciary Committee would be holding initial public hearings in the impeachment inquiry starting December 4. The congressman also invited Trump and his lawyers to attend the hearings. Trump has repeatedly complained of being denied "due process" during the hearings, which differ from court proceedings.
"I am hopeful that you and your counsel will opt to participate in the Committee's hearing, consistent with the rules of decorum and with the solemn nature before us," wrote Nadler in a letter to Trump.
Nadler asked Trump to respond by 6 p.m. on December 1 if he intends to participate in the hearings, which he says will focus on the "historical and constitutional basis for impeachment."
"At base, the President has a choice to make," said Nadler in a statement. "He can take this opportunity to be represented in the impeachment hearings, or he can stop complaining about the process. I hope that he chooses to participate in the inquiry, directly or through counsel, as other Presidents have done before him."
Shortly after the first tweet on Wednesday, Coulter again mocked Nadler while apparently acknowledging she had used outdated photos of the 72-year-old congressman.
"CORRECTION: Our photo department erred in posting an old photo of Jerrod Nadler below. Nadler is vastly handsomer now," wrote Coulter.
Coulter was once one of Trump's most vociferous supporters. In 2016, she wrote a book titled In Trump We Trust: E Pluribus Awesome!, but she appears to have since soured on the president. In recent times, she and the president seem more likely to trade insults. Coulter has described Trump as "an idiot" who "must go," while Trump has dismissed her as a "wacky nut job."
An early battle between Coulter and the president apparently happened during a meeting at the Oval Office in early 2017, where the pundit compared Trump to his former rival Jeb "exclamation point" Bush.
"The one moment he got most upset was when I said, 'You're no different from Jeb exclamation point,'" said Coulter in a November 15 C-SPAN interview. "Then he just lost it."
Coulter's difficulties with the president don't appear to have altered her political views overall. The conservative commentator has remained highly critical of the Democratic attempt to impeach Trump.