'After Neverland' How to Watch, Time & Channel for Oprah Winfrey's Post-'Leaving Neverland' Conversation
Following the premiere of Part 2 of HBO's Leaving Neverland, Oprah Winfrey will host a post-documentary sit-down conversation with alleged accusers Wade Robson and James Safechuck.
"This is a moment in time that allows us to see this societal corruption," Winfrey said during the special.
Robson and Safechuck will be accompanied by the documentary's director Dan Reed, along with an audience of survivors of sexual abuse or those whose lives have been affected by it.
"Why didn't you interview anyone from the Jackson family," Winfrey questioned Reed in the special's trailer.
"Would you have been able to do this if Michael Jackson was alive," the TV host questioned Robson and Safechuck.
Find out the answers when Oprah Winfrey Presents: After Neverland airs at 10 p.m. ET on OWN and HBO.
The four-hour long documentary debuted its first trailer in February, while Part 1 officially premiered Sunday. Both men accuse Michael Jackson of molesting them multiple times throughout their adolescent years.
Safechuck first met Jackson when they appeared together in a Pepsi commercial. Robson met Jackson at a dance look-alike competition, according to Vice. In the film, Safechuck says he and Jackson would eat candy and watch porn.
"He told me if they ever found out what we were doing, he and I would go to jail," says Robson in the trailer.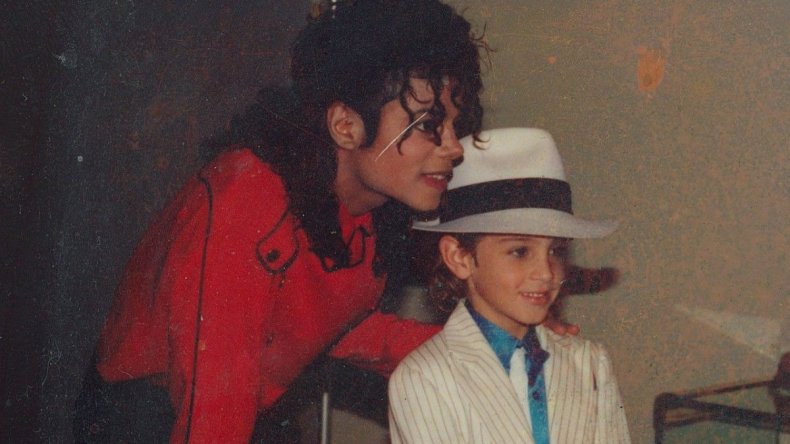 Jackson's estate released a statement in January following word of Leaving Neverland: "This so-called 'documentary' is just another rehash of dated and discredited allegations," their statement read. "It's baffling why any credible filmmaker would involve himself with this project."
Before his death in 2009, the "King of Pop" released a statement regarding the "disgusting" allegations and stood by his innocence.
"There have been many disgusting statements and allegations of improper conduct on my part. These statements about me are totally false," Jackson said in 1993, live from the Neverland Valley. "As I maintained from the beginning, I hope for a speedy end to this horrifying, horrifying experience to which I have been subjected."
"I ask for all of you to wait and hear the truth before you label or condemn me," he added. "Don't treat me like a criminal because I am innocent."